Good intentions can often quickly disappear when we are faced with an injury, usually caused by absolutely no fault of our own. However, there are ways you can exercise safely even with an injury, whatever it may be. Continue reading for our top tips on how to prevent a complete halt to your fitness regime. Please do seek advice from a professional before embarking on any exercise with an injury.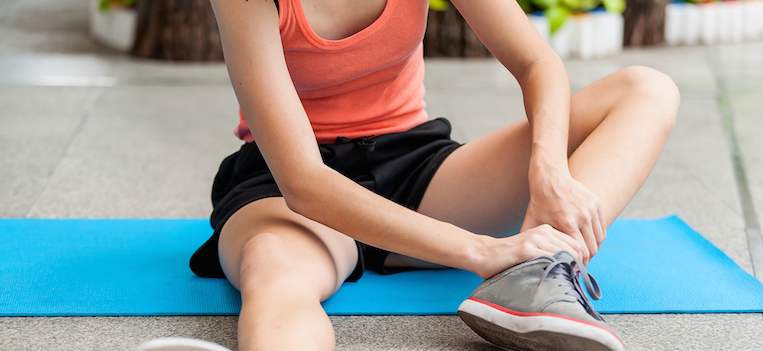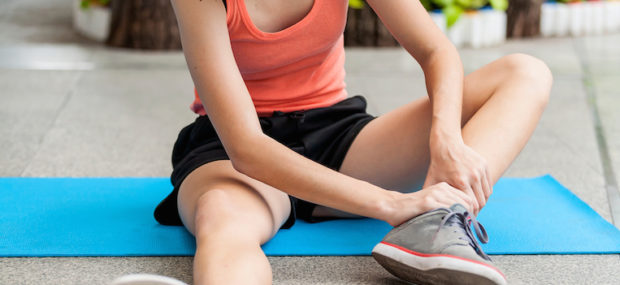 Low impact exercise
If you're used to high impact activity, this could take a while to get used to, but it is worth trying. Often classes aimed at older people are simply lower impact. Zumba Gold, for example, is assumed to solely be for the older generation. This assertion is incorrect as it is perfect for pregnant ladies and anyone carrying an injury as well.
If you're sporting a broken arm, for example, a brisk walk might be a good option. This will elevate your heart rate sufficiently to ensure you feel those endorphins, but with a lower risk of further aggravating your injury. Swimming is another superb choice for those who are unable to put their joints under too much pressure. Even just walking up and down the pool can be useful and then why not relax afterwards in the hot tub?
Focus on other areas
Just because, for example, you've injured your ankle, that only rules out some leg exercises and certainly won't prevent you from working on your abs or upper body. Have a chat to a personal trainer who ought to be able to draw you up a specific programme, which will avoid putting any unnecessary strain on injured areas. Make sure you wear suitable equipment to protect yourself too, for example a brace for your tennis elbow or a knee strap for tendonitis.
Don't rush it
Patience is a virtue, so they say. Make sure it's a quality you possess when it comes to regaining fitness. Many of us make the mistake of rushing back to our normal exercise routine too soon and too hard. This can prolong the injury or even cause further damage. If you are keen to start running again, why not try 'jeffing'? This technique is named after Jeff Galloway, who is famous for interval running. In other words, run a bit, walk a bit. If you are desperate to return to a step aerobics class, speak to your instructor beforehand. They may be able to advise you how to take down the moves a notch or two in order to allow you to do the class safely.
Check your technique
Incorrect technique can cause injuries. Ensuring you are carrying out moves in the right way is imperative. If you are unsure and exercise at home, check out fitness instructors on YouTube. You may also find apps that can help. For those of you who go to a gym, don't be afraid to reach out and ask a member of staff for support using certain gym equipment. That's what they are there for! Alternatively, speak to a fellow gym goer and ask them to demonstrate for you and then critique your technique.