Many girls love to wear elegant short dresses, either because their work routine demands it, it is their style or they love to show off their beautiful legs. These garments are a symbol of sensuality, formality, and good taste.
If you are one of these types of women, come and discover the current trends and the most impressive models that will leave you speechless.
How to choose the right coat or jacket with a short elegant dress?
At the time of completing your winter outfit, sometimes it is not easy to add an appropriate jacket or jacket to your outfit. A denim or jean jacket will give your outfit a casual and relaxed look.
Leather jackets give a stylish and youthful image, either of these two works well in a  party look. If it's too cold in your city, wear a fur coat, which, in addition to combining perfectly with your dress, will make you look fashionable.
What is the most appropriate underwear?
This step is super important, the underwear you wear is essential, especially if you have a garment that is quite tight to the body or has exposed parts such as the shoulders or back. The strap of your bra or the marks of the panties for nothing in the world should be put in evidence.
There are bras without straps, or if your bust is heavy there are some that are transparent. Use a thong with smooth finishes so that they go unnoticed.
White, the color of purity and elegance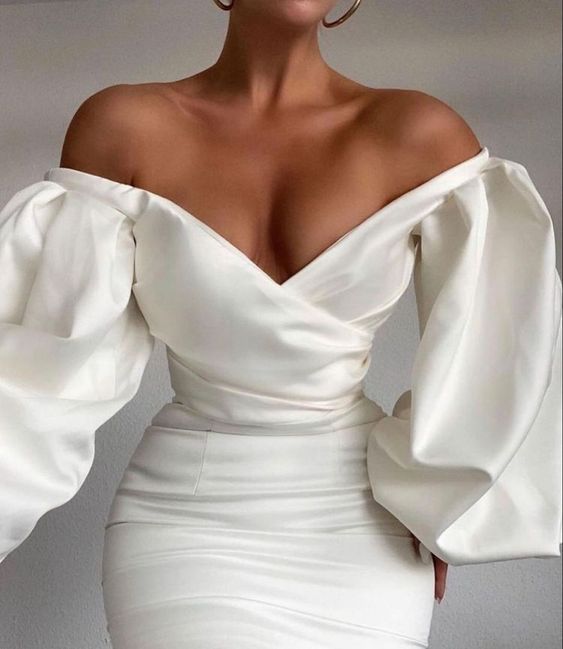 You will love these ideas, they are perfect to combine your short elegant white dress. This is a garment that is a must-have in your wardrobe. Being a neutral color you can wear it on different occasions or seasons of the year.
In addition, it stylizes your figure instantly and gives a radiant touch to your skin. Discover these fabulous outfits.
A multicolored sweater tied around your waist and white leather tennis shoes.
Brown heeled sandals and a brown belt. Complement it with a wide-brimmed hat from this same range.
Black patterned blazer and white cowboy boots.
Gray stiletto heels and a pink handbag.
Military green jacket and ankle boots.
Spring prints prevail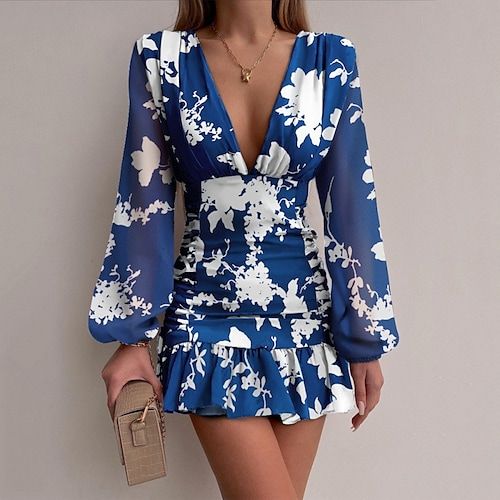 The color of love and passion is also very characteristic in this type of clothing piece. It is infallible on most occasions and events. If you are looking to look completely sensual, this garment, surely, will achieve that effect. Discover the looks you can achieve with an elegant short red dress.
Wear a white or blue 

sweater

 with brown knee-high boots.

Gray coat and high red sandals.

Oversize black knit

jacket

and long elastic ankle boots.

Brown blazer and 

beige

heels.

Olive green puffer jacket and classic Dr. Martens boots.
Black, the one who comes out with everything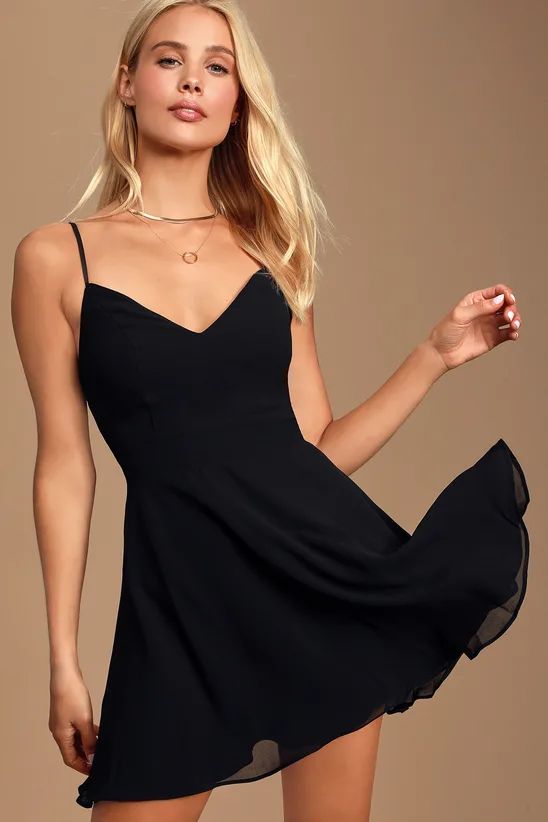 An essential classic is undoubtedly this garment, if you want to know how to combine an elegant short black dress and get the most out of it with the accessories you have in your wardrobe, we have chosen these looks for you.
Red wine blazer and boots.

Black leggings

 and white sneakers.

Brown coat and knee-high boots.

Leather jacket and loafers.

Formal gold sequin jacket, high heels.