Every year we receive the new bridal collections with the expectation and desire to see the best of designers from around the world who manage to surprise us each season. It is that as always, the firms bet on a wide variety of styles, cuts, shapes, and trends that are sure to captivate the brides of 2021. We have already seen, the 2020 wedding dresses but now it is time to see the bets for next year, that will surely be very special. Before seeing the gallery with 150 designs, we give you a summary of the trends that you are going to see…
 Minimalist wedding dresses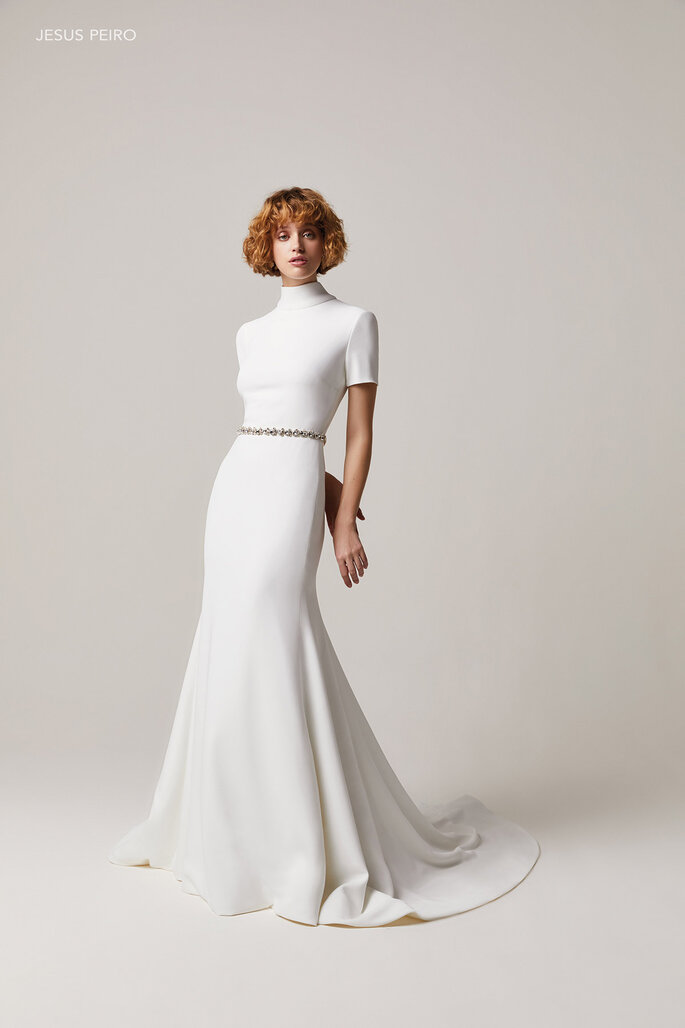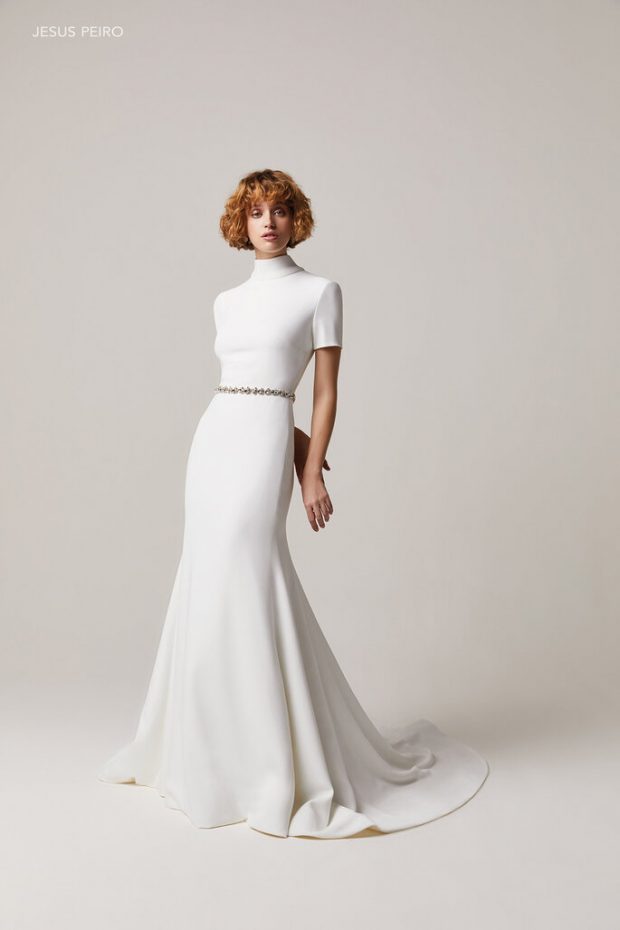 The woman we saw on the 2021 catwalks is ethereal, sober, and very elegant. Many of the wedding dresses featured are simple, straightforward, and minimalist. The waist is adorned with very thin belts and the necklines are subtle or deeply sexy. For the most daring brides, there is the option of jacket suits with palazzo pants. The most used bridal fabrics are bright mikado, very light crepe or tulle, and organza. For many designers, pure white is back on the runway.
Lightweight wedding dresses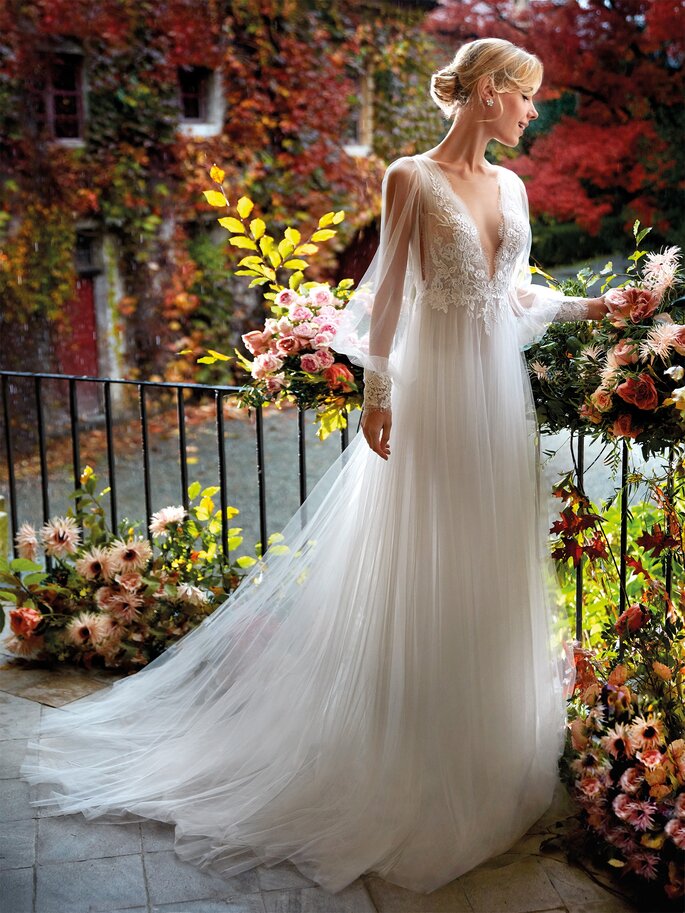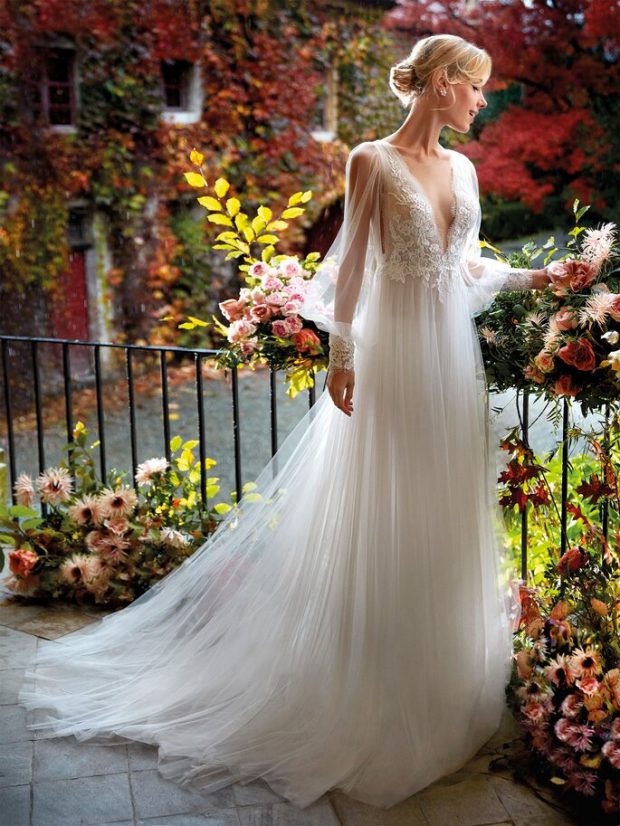 One of the trends that we see every year and that has become very evident in this one are light, flowing, woven wedding dresses, superimposed ruffles that give it body while remaining light. The prevailing fabric in this type of design is tulle, creating contrasts between white and nude on some occasions. For brides who dream of a more fluid effect, the main fabrics are stretch crepe. Next year we will see in the ateliers many dresses with soft skirts of various styles, from the most boho to other more classic or ultra-modern.
Voluminous wedding dresses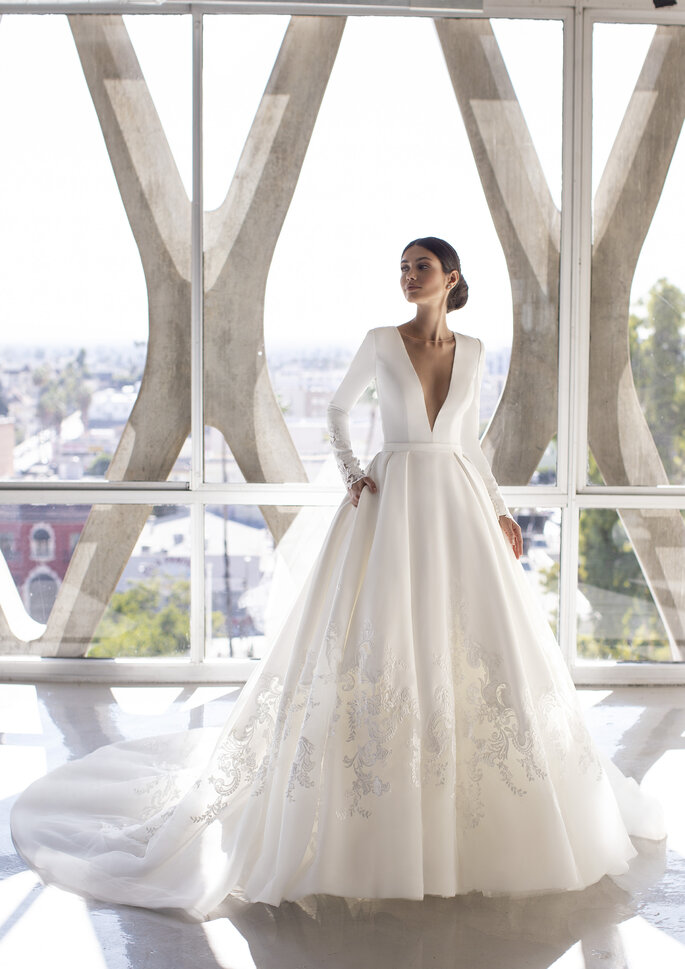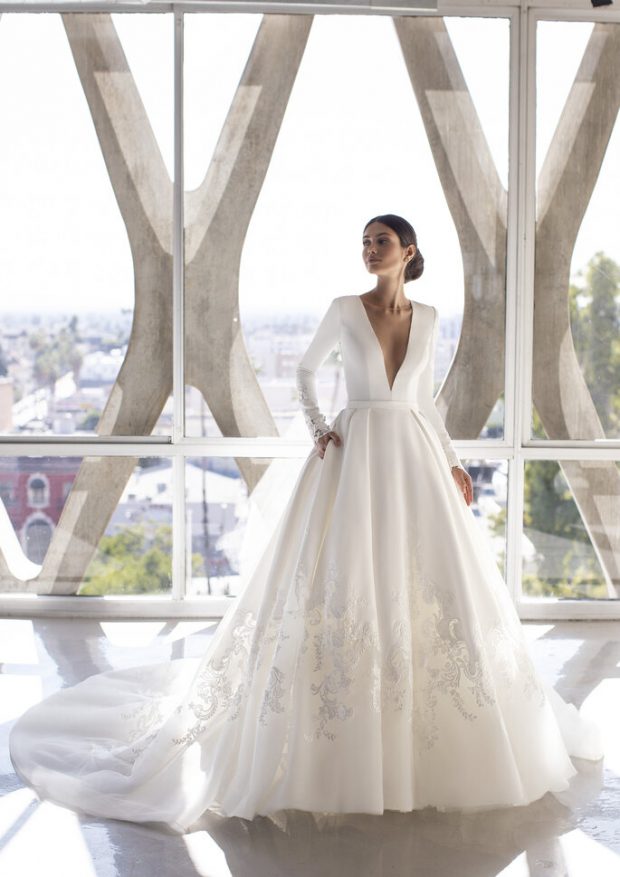 We continue to see volume princess wedding dresses that will stand out in 2021 thanks to meters of fabric that are light despite giving space to the skirts. This classic princess cut could not be missing because it is still the favorite of many brides who want a more traditional style.
The trouser suit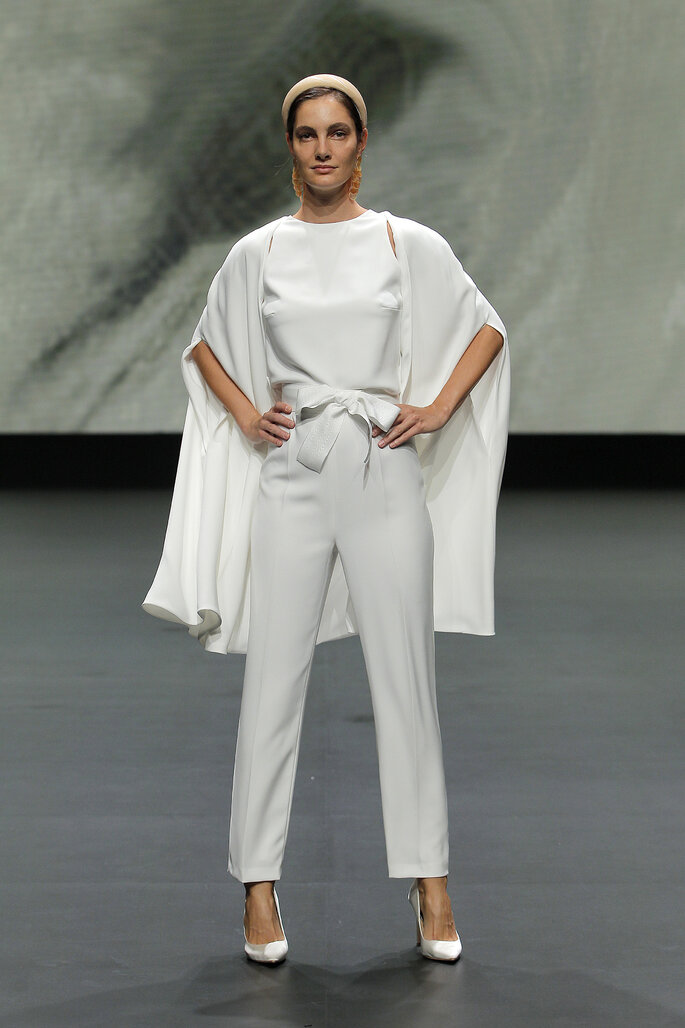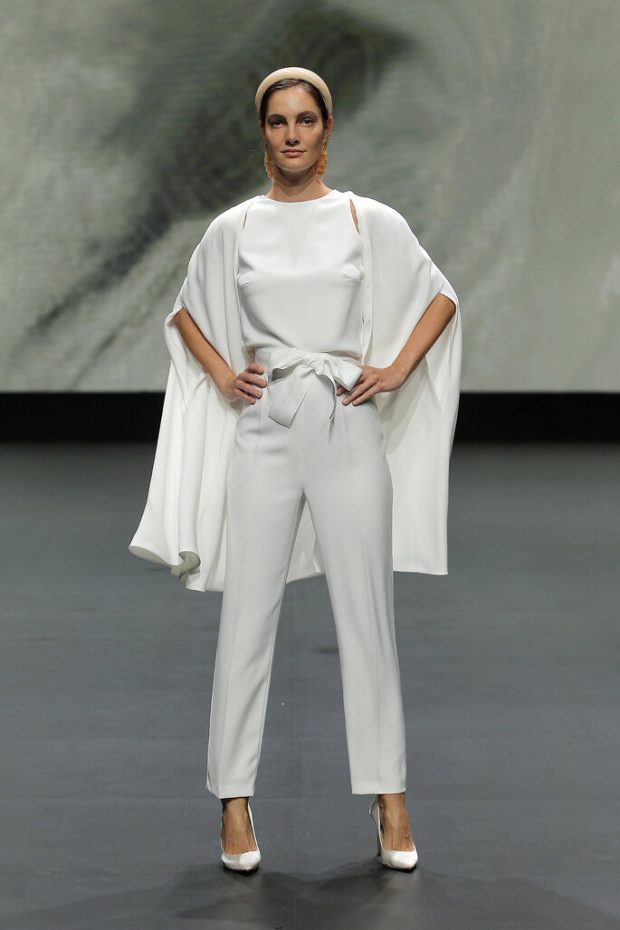 For brides who are daring and avant-garde, this Parisian trend is ideal. This way they will wear a modern look of pants and jacket for contemporary brides who want to be comfortable but without giving up elegance and style. Some designers have presented blazers with feminine lines with deep V-necklines and straight pants.