If you're the owner of a rental property— whether it's a residential property for a tenant to rent on a long-term basis or a vacation rental for a guest to rent on a short-term basis— your main goal is to make it look desirable to rent.
There are many rental properties available listed on frequented vacation property sites, so you'll want to make sure that your rental property stands out amongst the others. One way to achieve this is by choosing a decor style that will catch the eye of potential renters.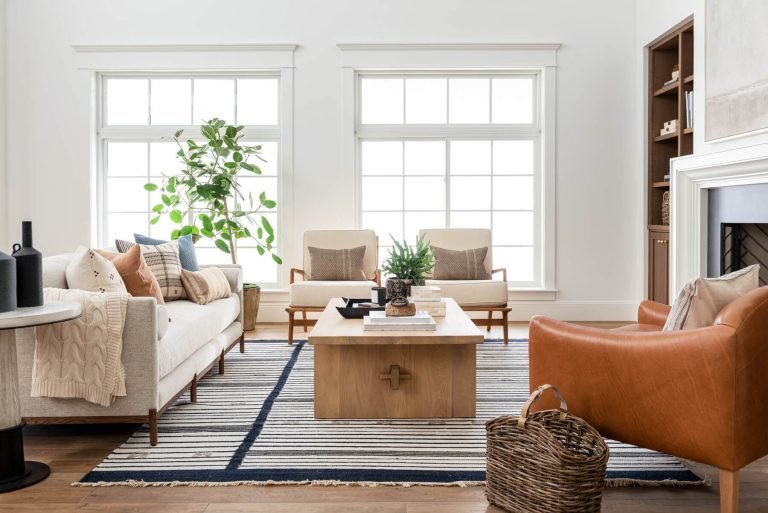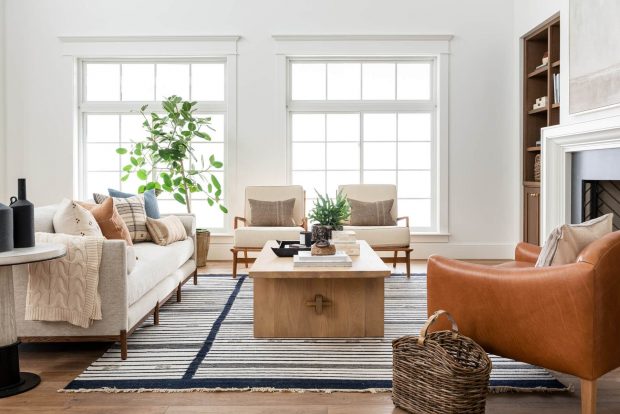 Which Decor Style is Best?
Now if you're the owner of a residential property that you're renting to tenants on a long-term basis, the design style doesn't really matter because your tenants will probably decorate once they move in. However, there still needs to be some consideration when staging your property for a walk-through and for pictures.
On the other hand, the decor style for a short-term rental property is essential because your tenants won't do any of their own decorating at all. In the United States, the top five most popular decor styles in 2021 were Modern Farmhouse, Industrial, Cottagecore, French Country, and Mid-Century Modern. Other popular design styles include Scandinavian, Japanese Zen, Boho, Art Deco, Shabby Chic, and Grandmillennial.
What to Do
Make it Look Cozy and Inviting
Because there are so many popular design styles and you won't always be correct in guessing your next tenant's preferred style, there's really no "best decor style". When in doubt, opt to go with a minimalist style, but also make sure that the design looks appealing and comfortable. A vacation rental is a temporary "home away from home", so it should look as home-like as possible.
Use a Simple Color Scheme
Neutral colors and earthy tones are very popular in interior design right now, so hold off on painting and decorating your vacation rental with too many bright colors. Neutral colors give off a calm and comforting feel, so you're more likely to attract potential guests when your property is decorated this way. Too many different colors can come off as busy, and people are more likely to scroll past your property listing.
What Not to Do
Less is More
As cliche as it sounds, this saying is true when it comes to your vacation rental. It's easy to get carried away with home decor, especially if you've created the perfect theme for your vacation rental property. However, too many pillows, throw blankets, furniture pieces, and knick-knacks can make your space seem crowded and uninviting. Remember, although this is your property, you're not the one staying in it. Save the extra decor pieces for your personal home where you can enjoy them every day.
Incorporate Too Many Styles
While it is very possible to combine two different decor styles, you don't want to combine too many into one room. You could choose a different design style for each room, such as a Mid-Century Modern living room and an Industrial style kitchen.
In fact, those two styles and the Classic Farmhouse style are all very similar to each other, incorporating many of the same elements. It will also benefit you to choose a style that compliments the type of property you own, such as Mid-Century Modern for a beach home or Cottagecore for a cabin in the mountains. Highlighting this aspect in your vacation rental listing will definitely catch the attention of guests.
The key thing to remember is to not go overboard when decorating your vacation rental property. You definitely want to have the basics: a sofa, additional chairs, and coffee table in the living room; at least a microwave and other small appliances in the kitchen; and a bed, nightstand, and dresser/closet in the bedrooms.
You can also offer extra amenities, such as Wi-fi and TVs in the living room and bedrooms. Overall, you'll want your property to be a comfortable and relaxing place for your guests to stay.