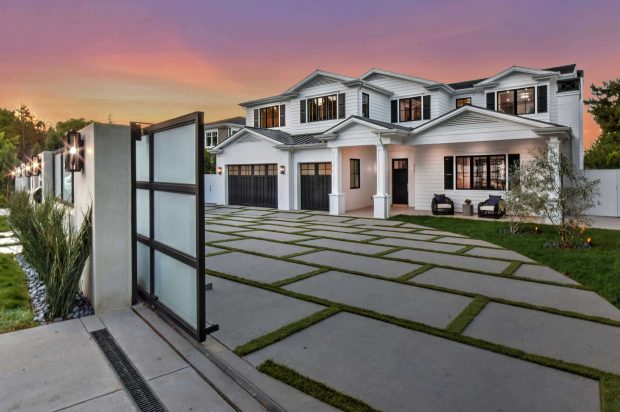 All the thoughts and considerations that go into shopping for your new home don't end when you close on the deal. In fact, moving into and making a new house your own is a new chapter to embrace on the journey of buying a new house.
How you decorate your house can be influenced by the area you live in. Take Los Angeles for example; if you were shopping for houses for sale in Encino, an area popular for healthcare and medical professionals because of the medical center, you'll be in a community with breathtaking mountain views. Being part of a middle-class community of households raising children, deciding which items to splurge on and which to save on takes careful consideration.
Save or Splurge?
Granted every budget has different definitions of what's considered an indulgent purchase and what price range is considered a savings. Regardless of where your personal circumstances place you on the spectrum of buying power, some items should be the best quality you can afford.
When it comes to linens, you shouldn't skimp on quality for a couple of reasons. Your drapes and window dressings are the first things your guests are greeted with when they enter your home. Making a welcoming home for visitors can set the tone and atmosphere of your house.
Getting a good night's sleep is one of the most important components of maintaining good health. The texture of the linens you have on your bed will directly impact the quality of the sleep you get. Don't skimp on your bed linens.
Taste and Functionality
Before you can decorate specific rooms, you should consider their purpose. That's not to say your decor should be cold and clinical, in contrast, it should be an extension of your personality. If you're someone who has a bold and fun-loving personality, make the focal point of your living room something that is uniquely you.
Once your focal point is established, frame your furniture to support the function of the room. If this is somewhere you entertain guests, you'll want an arrangement that fosters conversation. Place your sofa and chairs in such a way that it is easy to converse and engage with everyone in the room.
People spend a third of their lives in the bedroom. When you consider the amount of time you spend there as well as the importance of quality sleep, you need to decorate accordingly. The color of your bedroom walls should be influenced by your own personal habits. If you are a morning person and early riser, stick to lighter colors. If you are more of a night person, you'll want to have darker hues.
Lighting
Lighting is an important part of setting the tone. Consider having a mirror in each room. Mirrors not only help spaces look and feel bigger, but they also play a role in helping with the light in the room. Keep in mind, mirror placement is important. In order to get the best reflection of light, place them on walls that are perpendicular to the windows. Hanging a mirror directly across from a window is counterproductive because it will bounce the light right back out the window.
Don't underestimate the ambiance created by using uplighting. The soft glow and shadows cast in corners will instantly make a room feel more intimate and cozy.
Over time, collections of various items can lend to clutter. Collections of unnecessary items will take away from the overall feel of your rooms. Make sure items that aren't part of your decor or display are tucked neatly away in cupboards and closets.
The most important part of turning your new house into a home is to have fun! Choose personal items that showcase your personality and enjoy the process.