Whether you've been sewing for a long time or you just bought yourself a sewing machine, a little practice can't do any harm, right? Moreover, if the sewing machine you just bought is different from the one you have, you'll definitely need some new and simple ideas in order to get used to it.
In this respect, we also have to mention the fact that each sewing machine is better, even best, when it comes to a specific craft and, thus, you have to make your choice count, so to say, when buying a new sewing machine.
You wouldn't want to buy a sewing machine that has almost nothing to do with the craft you chose – for example, you wouldn't want a fully computerized sewing machine when it comes to a craft that's better done on an electronic one. After all, computerized isn't necessarily better than electronic.
So, let us present you with 6 sewing machine ideas for beginners!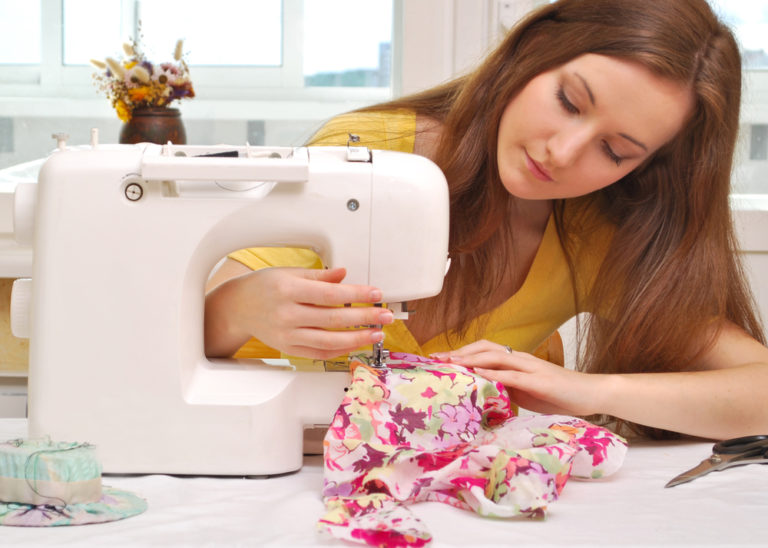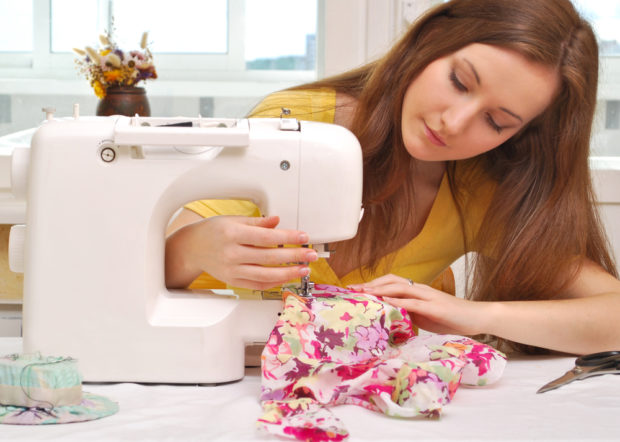 Envelope Pillow Covers
While you can choose between styles of fabric pillow covers, the best and easiest one is the envelope-style pillow cover. If you pick up this project you will learn seam finishing, basic straight stitching, hemming on the back flap, and pivoting on the corners.
Most of the aforementioned sewing techniques are essential for your next project.
Zipper Pouches
Even though most people get scared when it comes to sewing zippers, it's not much of a big deal – all you have to do is get the zipper and put it into a seam that's open on each end, just like on a pouch or a pillow.
Moreover, by making zipper pouches, you'll get familiar with sewing zippers without having to sew the ends into a seam – this technique is for later on, when you'll begin making dresses or skirts.
Tote Bags
If you've managed to make an envelope pillow cover, then you might as well move on to tote bags – why? Because, when sewing them, you'll make use of the techniques you used for the pillowcase, including some regarding 3D shapes and volume.
Aprons
Well, an apron can be the best idea if you are a beginner – they are simple, easy to make, and can fit almost anybody. It is easy to sew and after it's finished, you can add some details to it and make it a personalized gift for your loved one.
Pajama Pants
Now that you have a pillowcase, a tote bag, and an apron, you might need something to wear within your household. Even though a pair of pajama pants might not be the fanciest clothing item in your house, we all have to start from something.
Besides the techniques we have mentioned so far, you'll also learn how to work with curves and make waistbands if you decide to sew your very own pair of pajama pants.
Sewing Machine Cover
Now that you've mastered shape, curves, and many more, it's time you give your sewing machine some love – and what could be better than a cover so that no dust or anything else harms it?
This one is pretty much similar to a pillowcase, only that you need to keep one side opened.