In fashion, some combinations stand the test of time. One such iconic pairing is the timeless blend of pink and red. This vibrant fusion of colors not only exudes confidence and style but also creates unforgettable fashion moments. Let's see the art of combining pink and red to create stunning and memorable looks that will leave a lasting impression. Get ready to embark on a journey of style and creativity as we delve into the magic of these two striking hues.
1. Understanding the Psychology of Pink and Red
Before we dive into the world of fashion, it's essential to understand the psychology behind these colors. Pink, often associated with femininity and romance, brings a soft and delicate charm, while red, the color of passion and energy, adds a bold and powerful statement to any outfit. When combined, they create a harmonious balance between strength and grace, making it a favorite choice among fashion enthusiasts.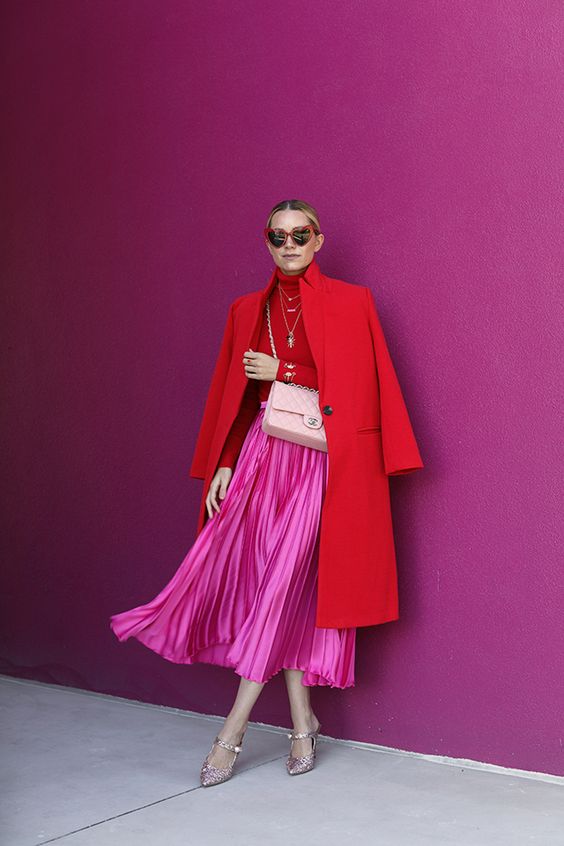 2. The Art of Pairing Pink and Red
Choosing the Right Shades: The key to mastering this combination lies in selecting the right shades of pink and red that complement each other. Soft pastel pinks paired with rich, deep reds create a visually pleasing contrast, while bold hot pinks with vibrant scarlet reds make a daring statement.
Mixing Patterns and Textures: Experiment with mixing patterns and textures within the same color palette. A pink floral dress paired with red suede heels or a red striped blouse with a pink tweed skirt can add depth and dimension to your ensemble.
Accessorizing with Finesse: If you're not ready to fully commit to this striking combination, start small by incorporating pink and red accessories into your outfit. A red handbag paired with pink earrings or a pink scarf with red shoes can add a pop of color without overwhelming your look.
3. Celebrities Who Nailed the Pink and Red Combo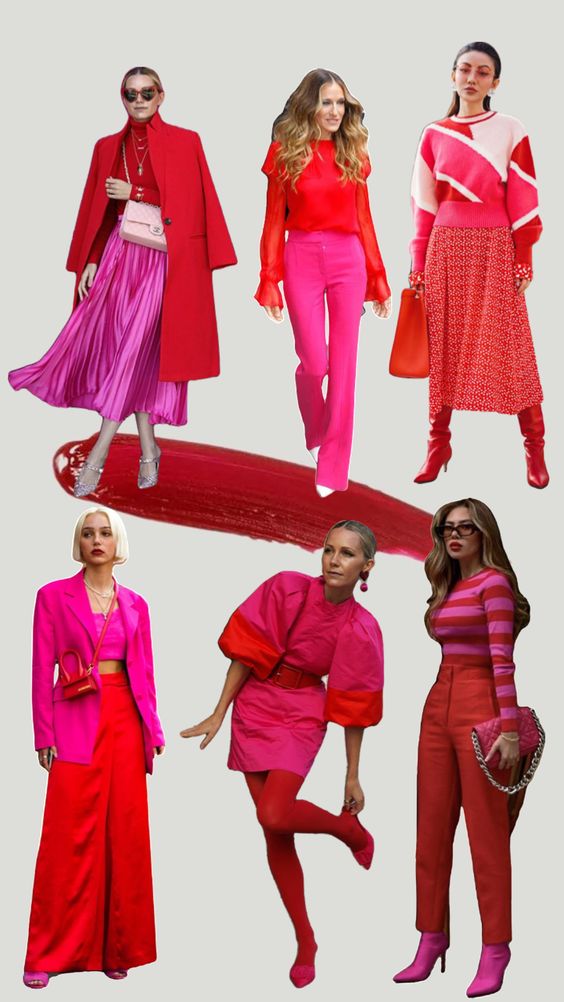 Take inspiration from fashion icons who have effortlessly rocked the pink and red combination on the red carpet. From Hollywood stars to runway models, there's no shortage of stylish celebrities who have embraced this bold pairing. Learn from their fashion choices and adapt their looks to suit your personal style.
4. Creating Statement Outfits for Every Occasion
Whether you're heading to a casual brunch, a formal event, or a night out with friends, there are countless ways to incorporate the pink and red combination into your wardrobe.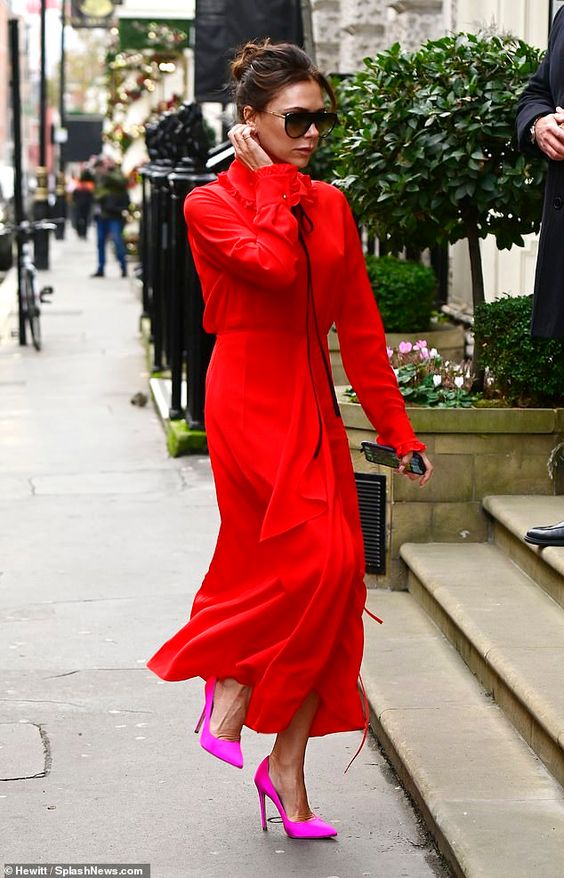 Casual Chic: Opt for a pink sweater paired with red jeans for a cozy yet stylish daytime look. Add white sneakers and a denim jacket to complete the ensemble.
Formal Elegance: A red evening gown with delicate pink embroidery or a pink silk blouse paired with a red pencil skirt can elevate your formal attire, making you the center of attention at any event.
Bold Accessories: Make a statement with accessories such as a red and pink statement necklace, a two-toned clutch, or a pair of gradient sunglasses. These accessories can transform a simple outfit into a fashion-forward ensemble.