Lighting can completely transform the way your bedroom looks and reflect your personality, in a much easier way than actually rearranging the room! With just a few lamps and lights you can completely change the atmosphere– multi-tasking at its finest! Here are just a few essential tips on how to transform your limited space with ambient lighting, creating different moods in the bedroom.
Central Lighting
Having a light that illuminates the room will make a huge difference, as it will make the room seem more open and bigger. Choosing a soft shade and low-watt bulb will make the light a lot more subtle whilst still having the desired effect. A great choice for bedrooms is the amazing Artemide cosmic ceiling lamp that, beyond serving the obvious function, has the bonus of acting as a statement piece.
Task Lights
For people who tend to use their bedroom as an office, dressing room, living room and even a dining room as well, this could be the solution for you! Creating different mood areas will allow you to complete numerous tasks. I tend to end up using my bedroom as an office, and I've found that using directional lighting with adjustable lamps is great way to illuminate the office area and keep you focused on the job at hand. And putting lighting around your mirror will make getting ready in the morning a lot easier. When in a hurry you need to be precise!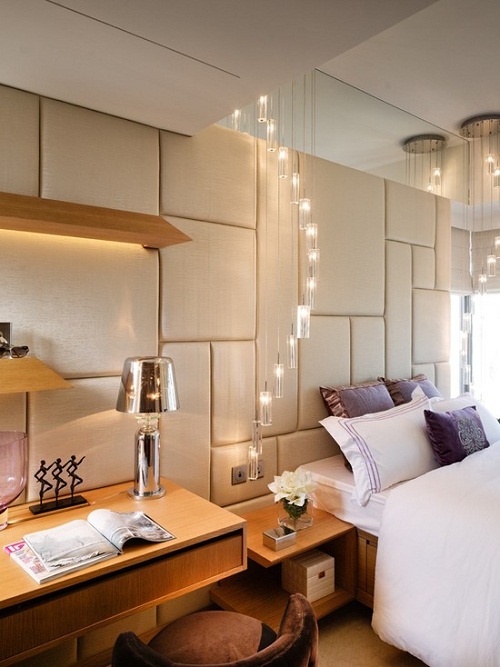 Reading Lamps
A few reading lamps can make a huge difference, as they create a gently light area that is peaceful and relaxing, with a warm glow around your living space. This makes a great relaxing spot in your bedroom, but you can also utilise reading lamps to create independent lighting areas if there are two of you sharing a room. For a wide selection of table lamps, try Lampcommerce and select those where the bulb is guarded to shield your partner from any brightness during their sleep.
For a Touch of Romance
Installing dimmers to the light switches offer instant romantic halos that cast warm gently light to complement candles ready for enhancing an evening of cosiness. Purchase a light that softly diffuses, rather than being too opaque. When you need to relax this is a great way to create a calm atmosphere; however it can be interrupted if annoying cracks of light between the curtains penetrate through too early! Consider investing in blackout curtains if this is the case for you, and enjoy a peaceful night in!
The all in one Practical and Luxurious Lighting
As well as being purely functional, lighting can have a practical function too. One handy use I've found for light is to place LED lighting in drawers and wardrobes to make it easier to find exactly what you're looking for, as well as being a good energy saving light! I find this necessary luxury adds to the modern practical aspect of the decors and does not disturb the soothing after work mood at all!
Statement Lighting
In my case I use lighting for practical reasons because of the multi-purposefulness to my bedroom, but I do insist on having one main light feature that acts as a dramatic feature to the room. Having a statement light can really bring the décor of a room together – for example, having an art deco inspired light in your room will tie any decorations together, and illuminate the room so that the theme stands out.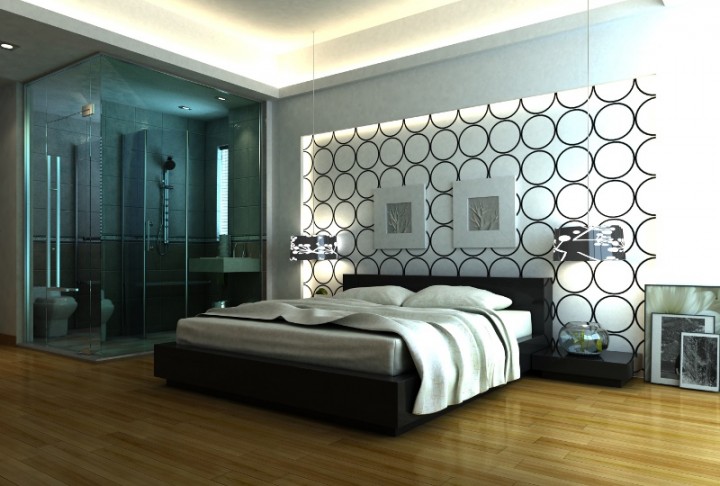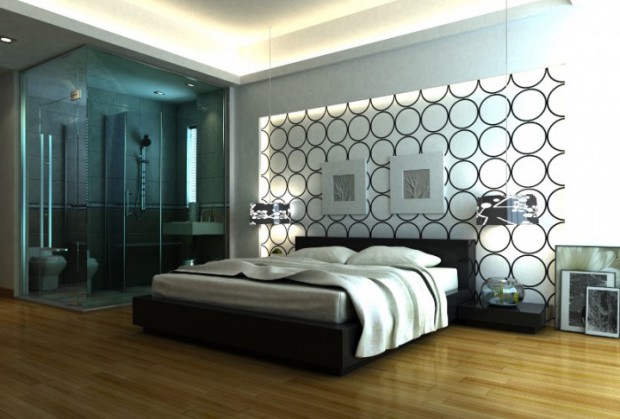 Explore the extent of bedroom lighting to reflect and discover your many sides!