Opening a restaurant is no minor feat! But unlike most other businesses, a new restaurant can thrive even in an area saturated with competition, but only as long as there is something to drive customers to it. Its fairly safe to say that if you're reading about opening a restaurant and restaurant equipment, you already have some idea about what you want your restaurant to look like and what you want it to offer. The key is to establish an understanding of why people go to a certain restaurant. Well, what do you expect from a restaurant?
Most people go to restaurants to spend memorable memories with their family or friends and expect to receive food that will make them want return to the restaurant over and over again. Others are really short on time and just want to grab a quick meal and then there are those who mostly visit restaurants when they're invited for some celebratory occasion. This is enough to understand that the restaurant must be a very comfortable place that will offer an extensive menu with impeccable food quality.
We won't be discussing the design or the atmosphere of your new restaurant in this article, but we will focus a bit on the food, or more accurately, on the stuff it takes to create an environment in which great food can be prepared and served.
Besides an expert chef and assistant cooks, your restaurant will need a great selection of kitchen equipment and appliances. Butler Equipment proposes everything that your restaurant will need from cooking equipment and appliances, refrigeration solutions, dishwashers and food storage. I'm certain you've already gone through your equipment list for the kitchen in your new restaurant, but why not give it another look and see if you've taken care of everything. We are going to start from the customer's point of view and then move directly into the kitchen itself.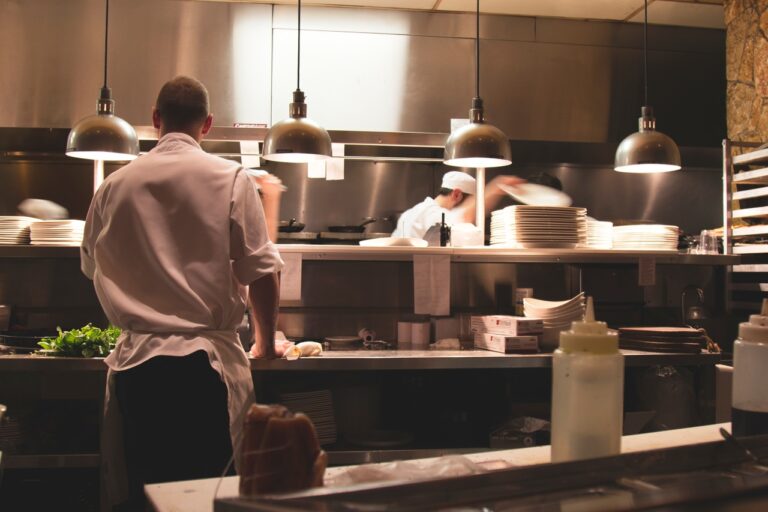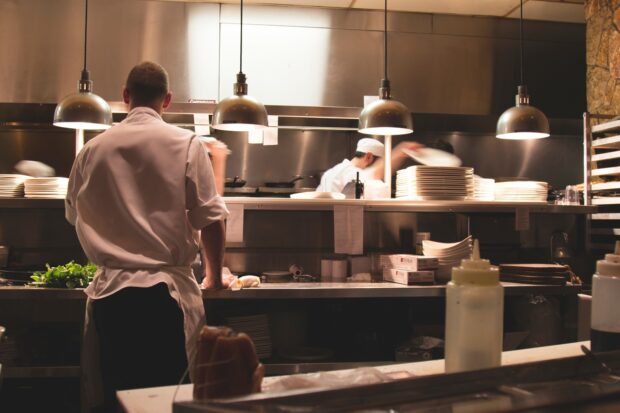 1. Servingware
It does sound pretty obvious but if you do not have plates, glasses and silverware to serve the food with to the customers, then really, you won't need much of the cookware as well, unless you're opening a fast-food restaurant, but even then, you will need something to put the food in, at least for a short while.
You are going to need a truckload of plates, bowls, bottles, glasses, spoons, forks, knives of all sizes and many others. The list is endless. These are the basics but depending of the type of food you're going to be serving, there will be plenty of other more specific items that you will need to ensure you have plenty of.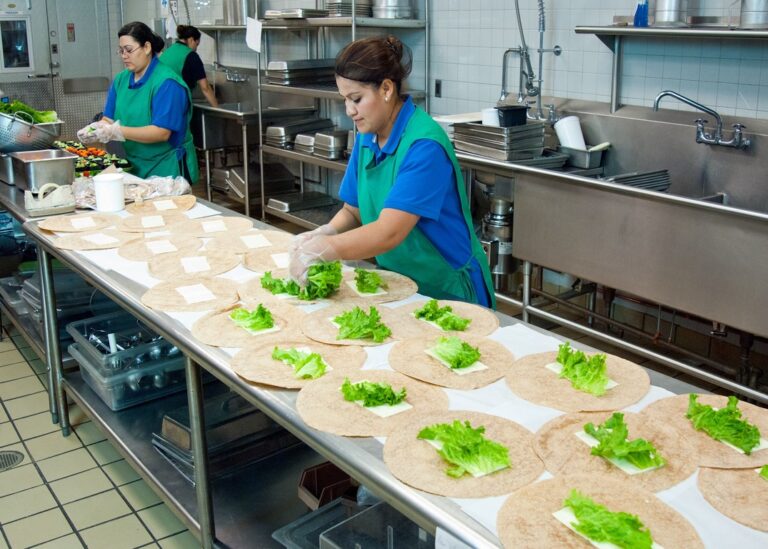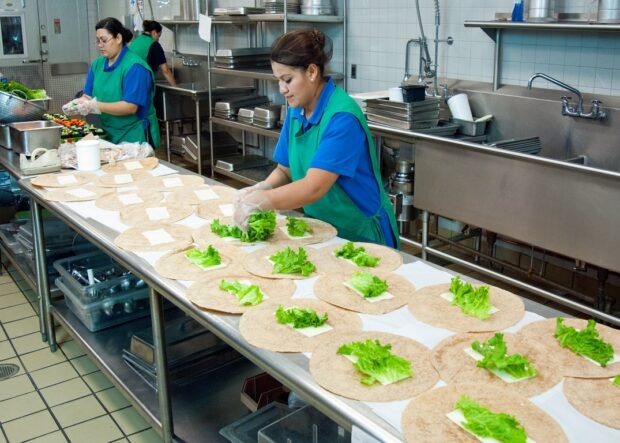 2. Preparation Equipment
You can't serve the food on time unless there is plenty of space the line cook or cooks can use to prepare all of the different types of food that go into your specialties, salads and desserts. If there is enough space, you could afford to ensure you've got some things sliced and diced ahead of time and you will be able to provide your guests with faster service. So, what kind of preparation equipment do you need?
Prep tables, obviously, which should be made of stainless steel to prevent corrosion and make them incredibly easy to clean. You should also make sure that there is place underneath of these prep tables to keep equipment for easy access to the line cooks and if possible, a refrigerated compartment for salads and meats.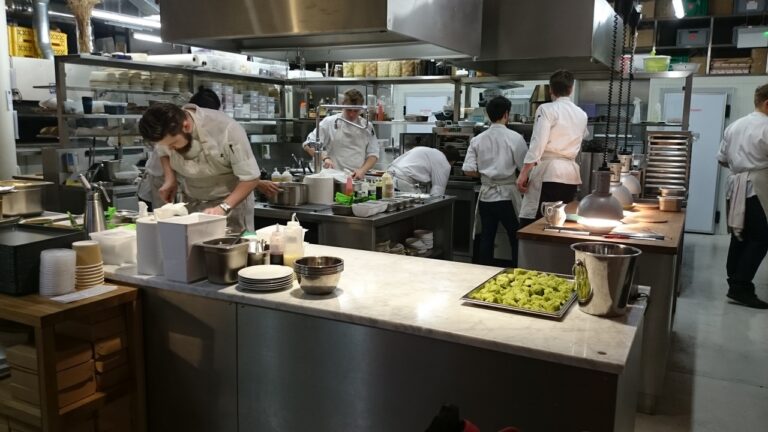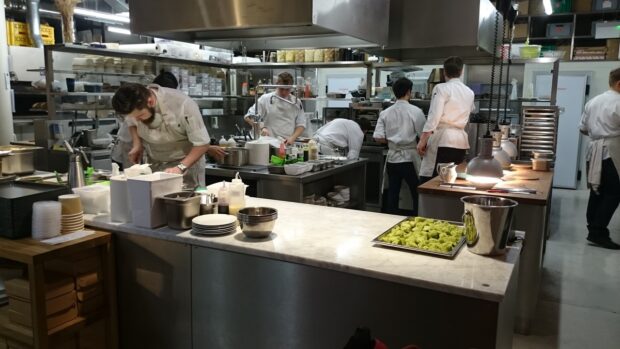 3. Refrigeration Equipment
A refrigerator is a no-brainer for any kitchen commercial or not, but when it comes to a high traffic kitchen, you will want to have a large enough refrigerator and freezer that will enable you to store large quantities of food and ensure your menu is always in stock. If needed, you could get a few refrigerating units as well.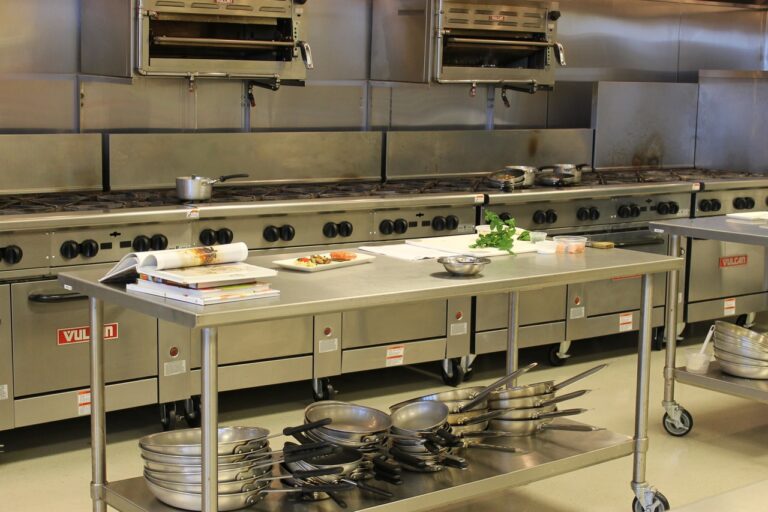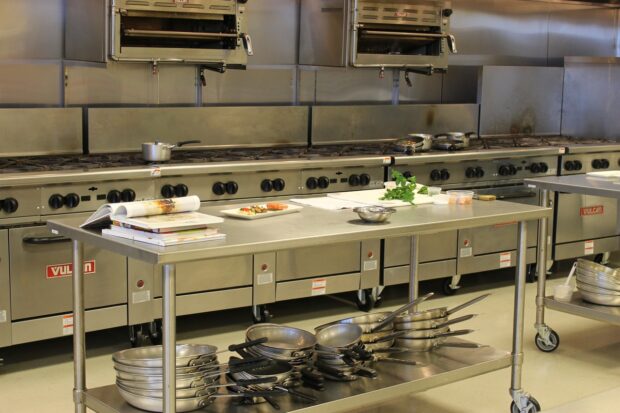 4. Ovens & cooking equipment
Chances are something on your menu will require to be baked, fried or boiled. You will need to have the cooking capacity for multiple different types of dishes that could be ordered by a larger crowd. On top of that, you will have to have plenty of pots and pans to provide your chef with all of the equipment he can handle at any given time. Depending on your menu, again, you might need deep fryers and grills as well.
5. Sinks
At the end of the day, all of the stuff will have to be cleaned and stowed away for the next day. Well, it's a lot more hectic than that. There's always something that needs washing in a busy restaurant kitchen. That is why you need to make sure that the kitchen in your restaurant has enough sinks of a larger capacity. You can dedicate one of them for produce cleaning while another, or another few of them to washing utensils, pots and pans. Not everything goes in the dishwasher.
Running a restaurant is not easy and it is definitely not simple. But when you have the right equipment to back you up, you are able to focus on the important stuff – keeping your customers happy.