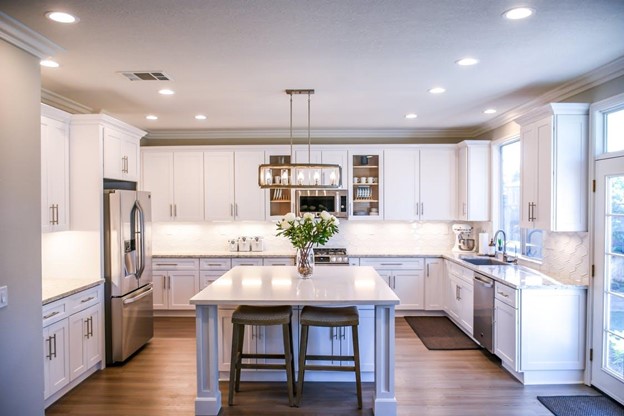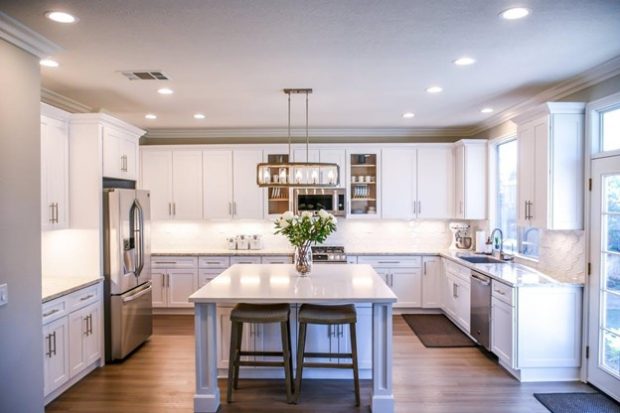 If you are considering selling your home, or you consider it to be an important investment you want to make the most of, you may want to give your home a little TLC to maximize its value. By investing some time and energy into improving your space, you can boost its value and make your property more desirable. While you may worry that improving your home may take a huge investment, in reality, there are many DIY projects you can do on your own that will improve its value. Consider tackling some of these when you have some free to up the desirability of your home and get the most out of your property purchase.
Change Up Your Cabinets
Many people move into a home where the kitchen isn't exactly what they want it to be. It can be tempting to do a complete kitchen overhaul where you rip out the cabinets and rebuild. However, rather than tackle a whole remodel, you can make a huge difference in your kitchen by simply making some changes to the cabinets.
First, consider painting them if you don't like their color. Dark, wooden cabinets tend to make a space feel claustrophobic and small. Choose a bright color like white to open up the space and make it feel more contemporary.
Also, switch out the knobs and pulls on the cabinets and drawers with ones that are more appealing to you. The process of switching cabinet knobs is simple, and all you have to do is unscrew the knobs that are currently there and screw in the knobs you've bought to replace them. You can find cabinet hardware for cheap at many big-box hardware stores or even online retailers that sell home goods or hardware.
Clean Your Windows
Cleaning your windows is a remarkably easy task that makes your home feel better—both inside and out. When you clean both the inside and outside of your windows, you can ensure more light gets in, which makes heating your home more efficient in colder months. Clean windows also make a brighter space which is appealing to buyers if you are considering selling. Finally, clean windows boost curb appeal and make your home look sparkling and well-maintained to anyone who passes by the exterior.
If you have windows that are high off the ground, use the tilting feature that many windows have to clean their exterior from the interior of your space. Or, if your windows lack this feature, simply clean the inside of them with glass cleaner and dr them for a streak-free shine (routinely), and save up to hire professional window cleaners who can clean the exterior safely at a time you really need the work done.
Tackle Gutter Cleaning
Many people don't consider how important it is for their home to have clean gutters for the long term. While clean gutters won't only give your home more curb appeal by getting rid of unsightly debris, leaves, and dirt in the gutters, they will also allow water to flow smoothly and safely away from your house.
Cleaning your gutters boosts your home's value because it ensures that you don't experience leaks due to overstuffed gutters that don't allow water to escape. The process helps you avoid pest problems because you avoid standing water which can attract pesky bugs like mosquitoes.
Clean gutters also help you avoid mildew and mold in your home, as well as foundation damage since water that drips down onto your foundation regularly can soften the ground where your home is standing and weaken the structure of your house.
Power Wash Exterior Surfaces
You may not even realize how dirty your outdoor surfaces like patios, decks, driveways, and sidewalks are. Spend some time power washing these surfaces, and you'll watch years of dirt and debris that has darkened surfaces wash away, leaving behind beautiful, like-new surfaces that will make your home look years younger. IF you don't have a power washer, you can rent one for a very small hourly or daily amount at local big box hardware stores. You can even power wash outdoor furniture to remove dirt and debris, so it looks good as new, too.
If you go long periods between cleaning your gutters out, it can be a tough job. However, if you clean them regularly and utilize helpful accessories like gutter covers that help stop debris from building up in the first place, you can make gutter cleaning a simple, easy, DIY job you can tackle once or twice a year.
Share Your Own DIY Home Projects Tips
At the end of the day, it doesn't take much to spruce up your home and make it more valuable. There are tons of DIY projects that are simple to do and only take a little bit of time and effort without any real monetary investment. If you're willing to tackle these projects, you can greatly increase what your home is worth without having to lose money while doing it. Have you discovered any DIY projects that have improved your space and increased your property's value that didn't cost you much to complete?
Let us know in the comments since we are always looking for ways to help homeowners make the most of their space without putting any additional stress on their wallets.