Did you just purchase a home? Whether it's your first home, your second, or even your fifth, protecting your investment is a key part of finding a new place to live. While you're required to have homeowner's insurance, that's only one aspect of ensuring that your investment stays secure and safe.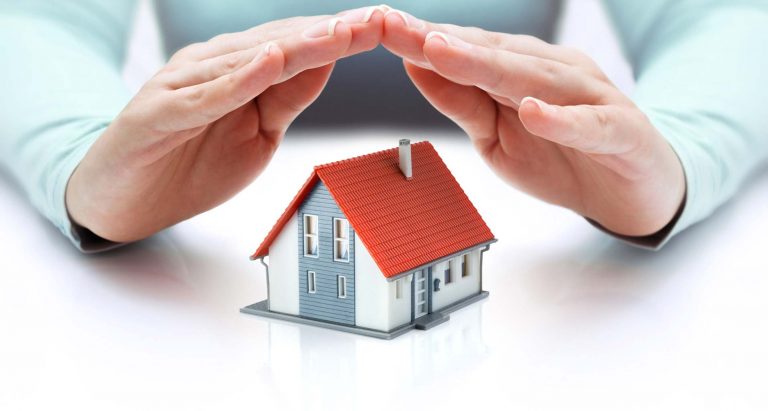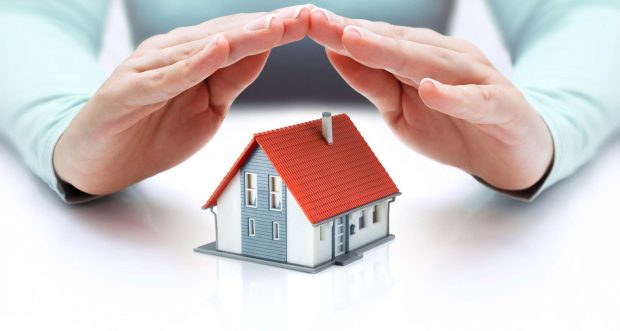 Imagine it: you've just moved in. The tedious unpacking is finally done, and when you go to sit down for dinner with your family, you hear a noise from the basement. You head down there, and the furnace has finally kicked the bucket. Now, there's no heat. While this may not be a pressing emergency during the warm summer months, a furnace breakdown can be incredibly dangerous in the winter. Not only is it dangerous, but broken systems and appliances mean sky-high repair bills. Not everybody has a nest egg saved to pay for a broken HVAC system or a failed furnace. That's where a home warranty comes in it provides that protection and coverage necessary to pay for those huge, bank-breaking repair bills.
Where to Find Comprehensive Home Warranties
The first step to getting a home warranty is finding a trustworthy company that offers that kind of protection. You can check out some of the different options from 2-10 HBW, a provider that offers comprehensive home warranties. Whether you're a homeowner, a renter, a real estate pro, or a builder, HBW has the home warranty solutions that will provide the coverage you need for an affordable rate.
Home warranties provide comprehensive protection, so next time anything breaks, you have a network of reliable service technicians that come and fix the problem for a low, flat fee. That means skipping out on those insanely expensive repair bills, which is a huge bonus. Maybe you're not a homeowner, but you rent properties. If so, you know how expensive it can be to fix unexpected appliance breakdowns that you're liable for. With the protection of a home warranty, you can breathe just a little easier knowing that you're covered for virtually any eventuality that could occur.
Home Warranty vs. Home Insurance
Though you might hear people using the two terms interchangeably, home warranties and home insurance are two different things. So, if you want to have total and complete coverage from all angles, the smart move to make is to get home insurance and a home warranty. That way, you've got that essential protection, no matter what may happen.
While insurance policies and warranties cover two different areas, they are the perfect complement to each other. Home insurance policies cover unexpected damages: things like natural disasters, storms, fires, vandalism, etc. However, this coverage has a huge gap in it if the appliances in your home break down, an insurance policy will not cover the repair bill or for a replacement. That's why warranties are so excellent. They cover the things insurance doesn't, like the electrical system, plumbing, central air, heating, furnaces, dishwashers, stoves, basically any major system or appliance.
The Home Warranty Process
If you're wondering how the home warranty process works, it's fairly straightforward. Simply put, a home warranty is a contract. Every year that passes, you pay an annual fee in return for coverage on appliances and major system breakdowns caused due to daily wear and tear. Then, there's a small, flat rate deductible for every repair, so you're never surprised with any gigantic bills that you weren't anticipating.
Most people don't have the money to cover home appliance breakdowns. When they get stuck with a hefty bill, the resulting financial strain can be a hardship and a challenge to get through. With the protection of a home warranty, there's no worrying about big repair bills and what you're going to do if the refrigerator stops working one day.
What Happens When a Major System Breaks in Your Home?
While most appliances are built to last, it's an unfortunate fact that they can break down after years of daily use. When this happens, it can severely affect your quality of life. Between having no heat, no AC, no dishwasher, or any other type of breakdown, it can be frustrating and incredibly challenging to handle it on your own.
When you experience a system breakdown, all you have to do is call the warranty company. That's it! They do all the work, so you don't have to deal with the hassle of trying to find a reliable HVAC technician or repairman on top of everything else. Instead, they call one of their in-network service providers. Then, a certified technician comes to your home, determines your eligibility, identifies the problem, and fixes it for one flat rate. The rate you pay depends on the kind of coverage your specific plan has.
Benefits of Having Coverage from a Home Warranty Plan
Opting for a home warranty means taking advantage of excellent benefits. All it takes is one significant breakdown, and a home warranty has most likely paid for itself. However, saving money is not the only benefit that comes with a comprehensive warranty plan,
Peace of Mind
Home warranties bring peace of mind. Whether you're a brand-new homeowner with a family or a landlord with several different properties, having a home warranty plan brings peace of mind with the knowledge of being covered in the event of a breakdown and safe from those unexpected repair bills, too.
Hassle-Free Repairs
A home warranty plan also gives the advantage of hassle-free repairs. Finding the right repair company or HVAC technicians can be tricky. Not every company is reliable or has fair rates. That's why home warranty coverage is so essential-;it takes all the stress and anxiety out of the process, making it as simple as making a phone call.
Flexible Coverage
If you're worried about spending a lot of money on a home warranty, they're actually quite affordable. Not only are warranty plans affordable, but they can help you save money and also come in a variety of plans, coverage levels, and prices to fit any budget. For instance, if you don't have a massive house, you may not need the highest possible coverage level. That's where the flexibility comes in, making home warranties one of the most versatile forms of home coverage out there.
Protect Your Investment
Home warranty plans are one of the best forms of coverage possible for homes. While it's required to get home insurance, home warranties fill in that coverage gap, providing homeowners with comprehensive coverage. Home insurance only covers unexpected damages, while home warranties cover the major systems and appliances in your house from breakdowns caused by daily wear and tear.
When it comes to home protection, home warranties complement insurance policies perfectly, bringing that peace of mind that's worth so much more than money. Protect your investment with a home warranty, and find the right level of coverage for you and your family.