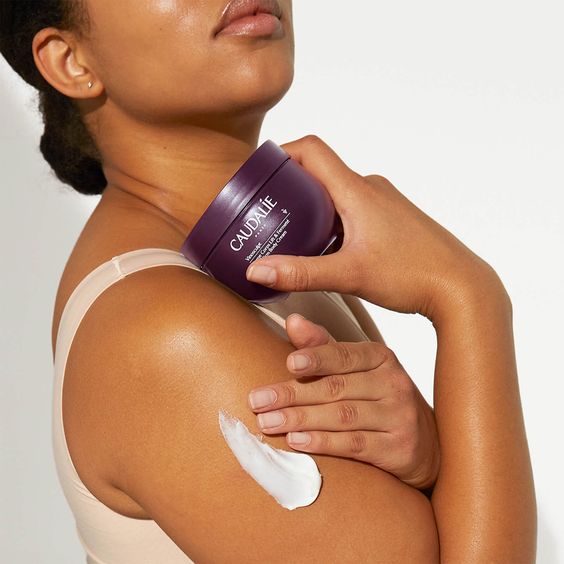 At the body level, we need products that nourish, hydrate and strengthen, and that's exactly what we found in the Caudalie Vinosculpt Lifting & Firming Body Balm.
This balm promises to work in the areas most prone to lack of firmness, such as the arms, chest, stomach and buttocks. Its formula combines lily extract (which has firming and toning properties), grape seed polyphenols (antioxidants that block free radicals), grape seed oil, extracted by cold pressing to harness all its nutritional and antioxidant properties, and organic shea butter, which nourishes, regenerates and repairs dry skin.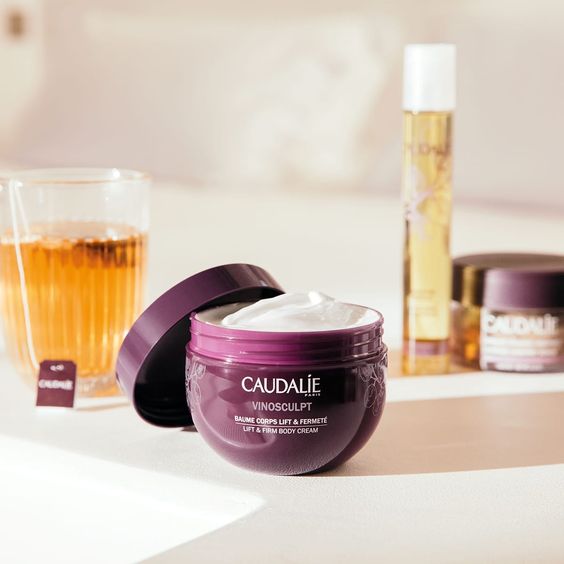 This is the kind of body product you'd never be too lazy to use: it has a super nice whipped cream texture and is designed to give a powerful massage without leaving a greasy feeling on the skin. As with all the brand's products, its aroma is wonderful.
In terms of results, the skin is super soft, perfectly hydrated and looks a little smoother. Obviously, a cream will not replace the effects that sport gives us, but we notice its toning effect, especially if you combine it with a good cold shower and the massage protocol suggested by Caudalie (you can get it by entering the QR code scan, it's in the can).