3D virtual house tours have become popular. These allow homebuyers to have a feeling of ownership before visiting the home in person. Therefore, real estate professionals benefit from having these. If you are in the real estate business and want to find ways to enhance the business, consider having 3D virtual house tours. It is possible to get more customers and keep these customers interested as well.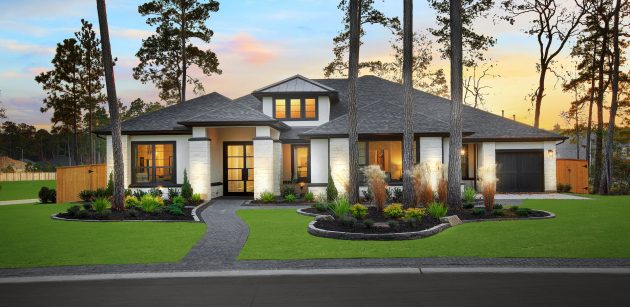 What exactly are virtual house tours?
Recently virtual reality or VR has become popular. The technology lets businesses provide customers with a realistic idea of how their products or services will be. Many industries employ virtual reality in some way.
For instance, hospitals use it to train medical students when it comes to surgery. Large retailers use it to help train employees.
The real estate business can use it to show people their properties in a creative way. They let buyers view all rooms and areas of the home in only a few clicks. One can get a more accurate image of what they will expect.
So, what are the benefits of this:
Saves precious time
If you are a real estate professional you know how hectic it can become when you include a new property that needs to be sold. You can get many phone calls from people who want to buy it. Much time is spent meeting them all. Some do not plan to buy the place and only want to check it out.
If you decide to give customers a virtual tour, they can view the property at home on their laptops and smartphone. The interested people will end up calling you for more details. Time will be saved which can be spent productively.
Less expenses
The process of visiting different properties with different client's costs money. You will be spending money on fuel.
You do not even know if they will end up buying from you. They may not like some area of the home. The neighborhood may not be good for them. Virtual house tours aid in getting rid of these problems.
The only thing you will need to do is upload the tour on the website. Customers can have a look at it and consider if they will like it.
Less time wasted on client's behalf
If you are interested in buying some property, you will be dissatisfied when you visit it and do not like it. Time will be spent going to the place and checking it out. You will also be wasting fuel. It is annoying if you end up not liking it.
If you decide to check out a business that offers virtual house tours you can check out the property before visiting the place. If you are interested you can then go.
From the above, you can see that these tours help the real estate agent and also the viewer out. You can check out these tours like the 3D Virtual House Tours with Hotondo Homes for instance. You will get to see the top homes that may end up liking.