Having a healthy glow all year round without exposing yourself to the sun and without turning orange is possible thanks to self-tanning serums. A few drops mixed with its day cream are enough to display a tanned and controlled complexion all year round, we present 5 self-tanning serums that really make a difference. 
Why use a self-tanning serum?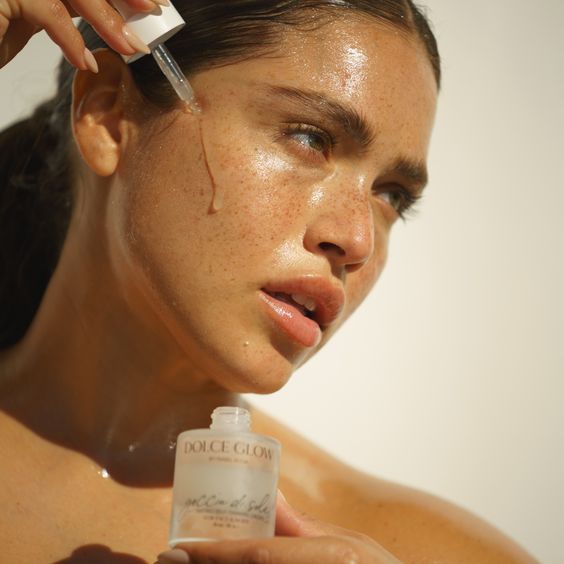 Self-tanning foam, self-tanning oil, self-tanning water, there is a multitude of different self-tanning treatments, but the result is not always there, especially when you want to display a natural result. 
Perfect for waking up a tired complexion, self-tanning serums or self-tanning drops control the desired tan. Formulated with DHA, which is natural for certain self-tanning serums in our selection, the surface of the skin gradually changes color for a natural, streak-free result.
Exit the orange complexion, making way for a subtle tan-white light. Thanks to self-tanning serums, treat yourself to a progressive tan.  For a long-lasting result, opt for a self-tanning formula without DHA, but with natural oils, and beta-carotenes, promoting skin coloration. 
How to apply it well?
On a clean, dry face, or on the body: add a few drops of your self-tanning serum to your moisturizer, avoiding the eyebrows and hairline. 
Be careful, the more drops you add, the more intense the result will be. Wash your hands well after application.