Like it or not, snap judgments are made by all of us according to how we look and dress. Not 'looking the part,' can even make us miss out on certain prospects such as being offered a job; yep, it's that serious. There are things we cannot change like our height or our race but other things like our dress and grooming can be fine-tuned so that opportunities can 'find' us. The fortunate thing is you don't even have to be a fashionista to look more stylish.  Here are some tips:
1.Tailor-Made!
You may not currently be at your desired weight; however, it is important that you wear clothes that are tailored to your size! You will be surprised at how much more stylish you will look just by wearing clothes that compliment your body shape. Do NOT worry about the size of the garment; rather worry about how well it fits.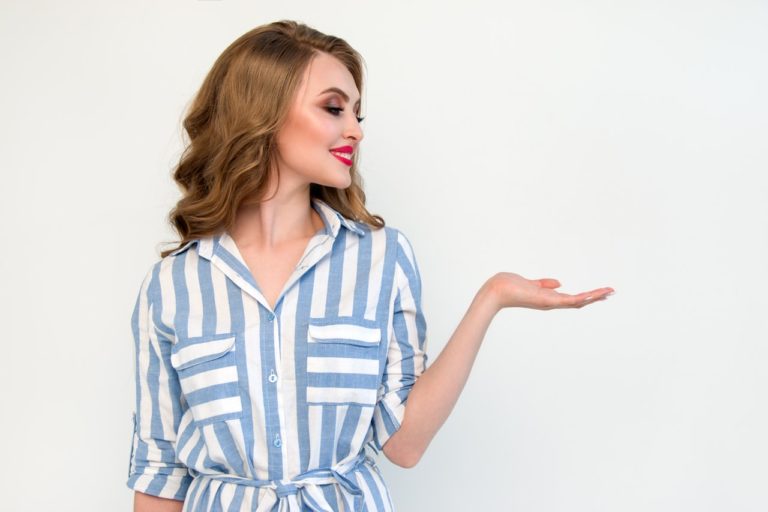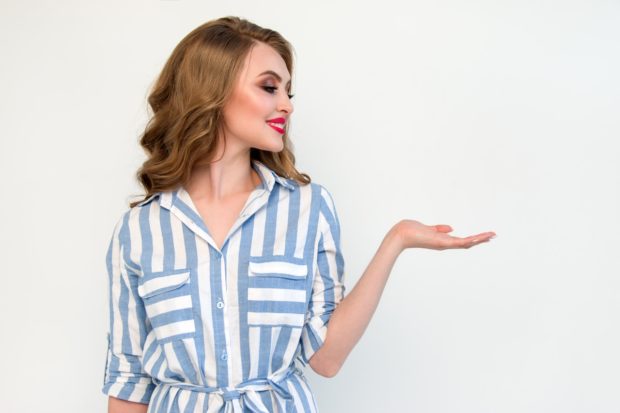 2.Bring Your Best – Always!
Whether you're at the gym, running some quick errands or working in the office; ALWAYS BRING YOUR BEST! This is not suggesting that you go to the grocery store wearing what you would to a red-carpet event; be appropriate for the occasion but always look well put together. Even if the culture at your job is casual, dress a little more professional. You never know who's observing and what prospects might come.
3.Accessorize!
You don't have to invest in a whole new expensive wardrobe (unless you want to). Wearing the right accessories can transform any outfit. The right belt, jewelry, or hat can take an outfit from yawn to WOW! Never underestimate your accessories.
4.Put Together A Capsule Wardrobe
You can never go wrong with a capsule wardrobe! When you have at your disposal quality pieces that all go together you can't lose! You can mix and matched everything in endless apparel!
5.Find Your Style Mentor
Personal style may not come easy for you but that's okay because there are so many people who you can learn from. There are countless fashion mentors who you can follow on social media platforms like Instagram and YouTube. Make sure you find someone that shares your circumstances (size, age, body shape) and you're all set!
6.Invest In Unique and Timeless Pieces
There is nothing that sets an outfit apart like a genre inspired asymmetrical jacket or unique pair of shoes or accessories that are conversational pieces. Wearing a statement piece brings visual interest. Also, investing in timeless pieces is wise because you will have something that never goes out of style.
7.Great Skin Is Stylish!
Having great skin never goes out of style! A good skincare routine is essential. Whether you are using a natural home remedy, consulting a dermatologist or investing in products like a Vitamin C Serum, it doesn't matter as long as good skin health is achieved and maintained.
8.Make- Up
Applying make-up well is very significant in looking stylish. For most people, a lot of make-up is not necessary, less is more. Make-up should always look polished and clean. If applying make-up is foreign to you, there are a plethora of influencers on social media that can help you master that technique.
9.Take Care Of Yourself
Last but not least, taking care of you is the BEST way to being more stylish. There is nothing more fashionable than good health! Doing all the practical things like getting plenty of sleep, consuming a suitable diet (READ MORE here), engaging in a consistent exercise regime and getting plenty of sleep are all great investments to being in style. The better you look and feel, the better clothes and make-up look on you. So, take care of yourself.
Caring about style may seem silly and frivolous in the grand scheme of things but it has its place. As mentioned earlier, putting your best out there can open yourself to opportunities that may not otherwise happen, not to mention makes you feel better about yourself. That's good enough for me.