Black is not just a color; it's an embodiment of elegance and versatility. When done right, black can be the ultimate style statement during the cold months. In this blog post, we will explore the keys to combining the color black this winter, ensuring you stay warm while exuding a sense of refinement.
Layering is Your Best Friend
The key to staying warm while wearing black in winter is layering. Start with a basic black top or sweater as your foundation. Then, add layers like a stylish black blazer, a leather jacket, or a cozy black coat. Layering not only provides insulation but also creates visual interest in your outfit. Mixing different textures like cashmere, wool, and leather can make your all-black ensemble more captivating.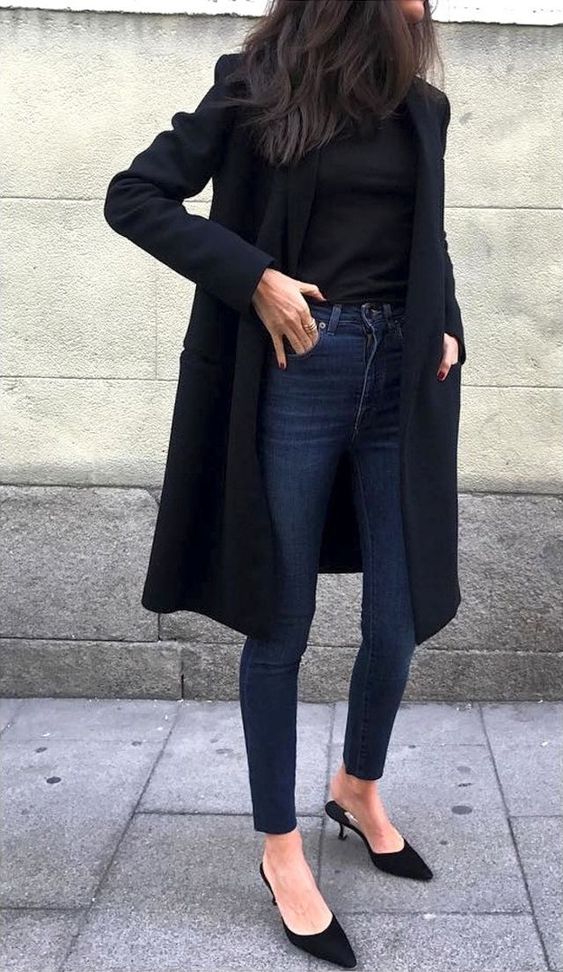 Add Depth with Different Shades
While black is the star of your winter wardrobe, don't shy away from incorporating different shades of black and near-blacks like charcoal and dark gray. Mixing these tones can create depth and dimension in your outfit. For instance, pair a charcoal turtleneck with black pants and a dark gray scarf for a sophisticated monochromatic look.
Accessorize Wisely
Accessories can make or break an all-black outfit. Opt for accessories that contrast with the darkness of your attire. Gold or silver jewelry can add a touch of glamour. A pop of color through a vibrant scarf, a bold red lip, or even colored shoes can make your black ensemble stand out. Remember, it's the little details that can make a big difference.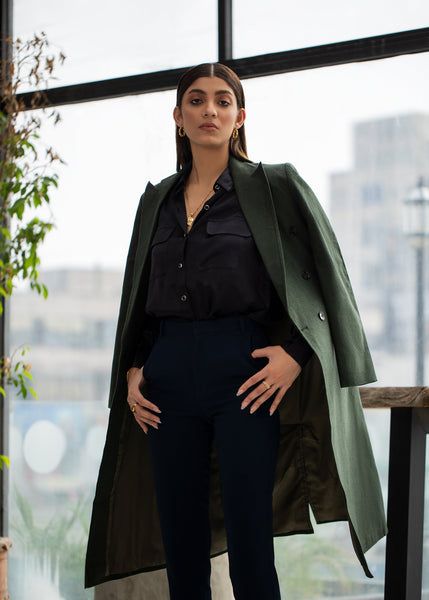 Textures Matter
Incorporating various textures can elevate your all-black winter outfit. Think about materials like leather, suede, faux fur, and knitwear. A black leather jacket paired with a cashmere sweater and suede boots not only keeps you warm but also creates a visually captivating mix of textures.
Play with Proportions
Experiment with proportions to keep your outfit interesting. Pair skinny black jeans with an oversized black sweater, or balance a fitted black blazer with wide-leg pants. Playing with proportions adds a touch of creativity to your look.
Footwear Choices
Your choice of footwear can define your winter style. For a classic look, opt for black ankle boots or knee-high boots. If you're feeling adventurous, try over-the-knee boots in black suede or leather. These not only keep you warm but also add a dash of drama to your ensemble.
Don't Forget Outerwear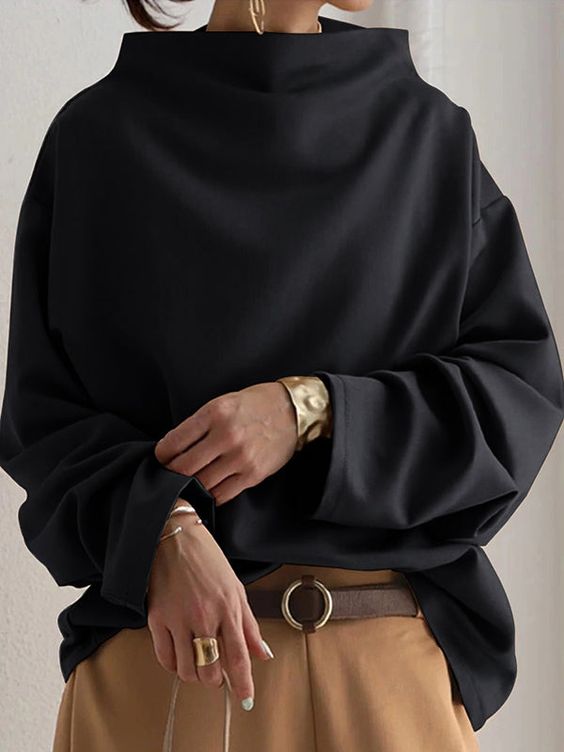 Your winter outerwear is essential, and it should complement your black-centric outfits. A black wool coat, a sleek black trench coat, or even a puffer jacket in black can complete your winter look while keeping you cozy.