Sometimes, high end luxury seems too inaccessible for the laymen to consider investing in, but online shopping has democratized luxury living!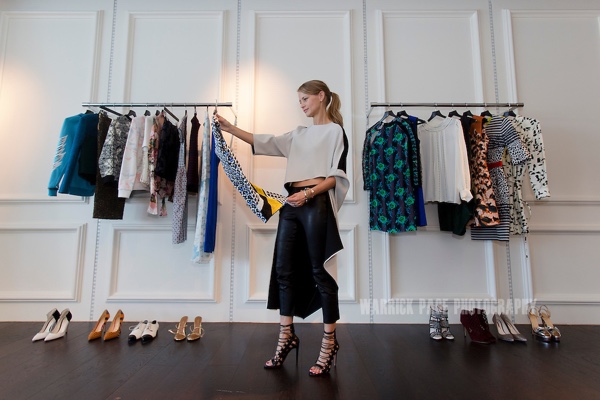 Here are 7 online, high-end fashion brands making trendy pieces affordable.
Edikted
Editked is an online boutique bringing you on-trend fashion with a wealth of style that you don't need to be wealthy to buy…but you'll certainly feel like a million bucks wearing it! Because of their collective decade of experience, the minds behind Edikted are able to deliver cute pieces that you find all over the net at a price you won't find anywhere else.
But this is more than a fashion brand. This is a movement that seeks to empower women and make them feel good about the skin their in. The curators at Edikted choose pieces they feel will give women the power to be their most confident selves at prices they also feel confident about.
French Connection
French Connection was founded in 1972 by Stephen Marks, who wanted to create a fashion label which incorporated French sophistication in styles that appealed to a broad market. You may remember the brand from back in the late 1990's, when they became famous (or, rather, infamous) for an ad which played with the controversial abbreviation of their United Kingdom branch, French Connection United Kingdom or FCUK.
With a true sense of style an dan even deeper sense of fun, the French Connection is high fashion for those who don't take themselves too seriously. The French Connection has expanded from fashion alone to become a brand of menswear, home décor, accessories, sunglasses, and more.
If you need timeless affordability in fun colors and silhouettes, look no further than the French Connection.
Madewell
Madewell started as a simple denim company looking to push back against the onslaught of low quality denim that crumbles after a few uses. They use high quality denim and modern garment construction methods to make jeans that stretch in a proprietary three different ways.
Their denim has an "old school, rigid look" but with a soft, everyday feel for the wearer. And these jeans encompass the Madewell essence perfectly. They put a lot of effort into making clothes that just look effortless. However, they do still take the "made well" name seriously. Every garment in their collection meets rigorous quality standards to earn the title of Madewell.
Beyond jeans, Madewell offers t-shirts, accessories, and even customizable gifts.
Free People
Free People started in Philadelphia in the 1970's, founded by a man by Dick Hayne who sought to make a safe haven for the youth of Philadelphia looking to express themselves freely through fashion and creativity. Today, Free People still encompasses that freewheeling expressive energy that founder Dick Hayne sought to cultivate.
But in the early aughts, Free People transitioned from adolescents looking to break free of authoritarian ties to young professionals making their own rules. The brand evolved into something a little more mature, but no less youthful in its creativity and fun loving energy.
House of CB
House of CB stands for House of Celebrity Boutique, a label founded by Conna Walker. Conna Walker is not even 30 years old at the time of writing but has made a name for herself in the fashion industry with a brand specializing in affordable luxury. Walker's company raked in over twelve million pounds in the year 2018 with number mounting each year since.
So why is House of CB so attractive to both millennials and celebrities such as Lady Gaga and Beyonce alike? Well, it all comes back to the backbone of House of CB: "affordable luxury." Though the brand is incredibly affordable, the quality of product is uncompromising, and the designs are up-to-the-minute trendy.
If you need nightwear that looks and feels luxurious without costing a luxurious chunk of change, House of CB is the ticket for you. (Plus, you and Beyonce could be wearing the same thing!)
Good American
Good American was founded by Khloe Kardashian as a denim company meant to serve the modern woman. Good American focuses on style and a great fit at every size, serving sizes from 00 to 24 in jeans.
What makes Good American a unique online shopping experience in particular is the fact that they show each and every pair of jeans on three different sizes and body types. So instead of just guessing how jeans will fit on your curvy body or your skinny thighs, you can actually see it on a body more closely resembling your own. This in turn cuts down on returns and helps save both money and the planet. Score!
But in truth, Good American's main pull is their commitment to buttressing the endeavors of other women. When it comes to corporate responsibility, Good American dedicates its efforts to improving the lives of women and empowering them in business.
& Other Stories
In 2010, a "small group of creatives" came together to create & Other Stories, a fashion label which encompasses those outcasts, misfits, and ne'er-do-wells on the outskirts of the fashion industry.
& Other Stories is a brand beneath the umbrella of H&M fashion companies, but they have their own unique flavor which differentiates them from their parent company. The fashion house has three different ateliers in Stockholm, France, and Los Angeles.
Their Stockholm outfit features pragmatic, Scandinavian-inspired designs with an emphasis on practical shapes and androgynous silhouettes. The Los Angeles atelier has the wild side of the brand, displays freewheeling designs, and the most youthful energy of the three ateliers. Last but not least, the Parisian atelier uses classic designs and accents to bring vintage romanticism into the modern day.
The good news for you? All three ateliers are accessible online for you, anytime!