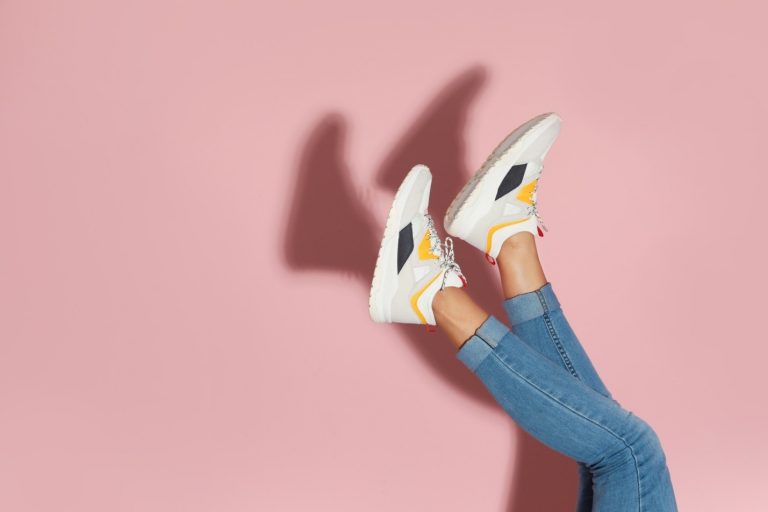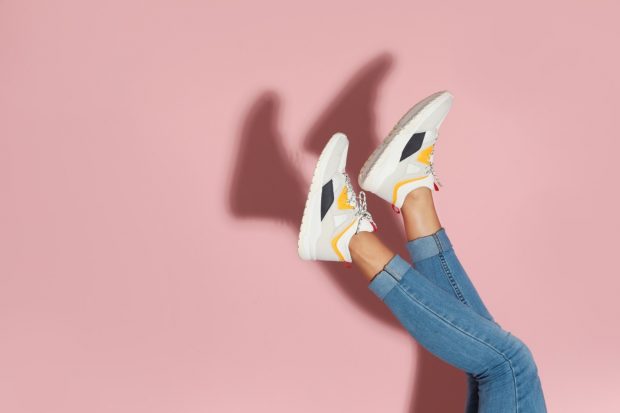 Sneakers might be the great equalizer—or at least they should be.
Before people started spending thousands on shoes and lining up for days for a new drop, sneakers were the practical choice for everyone from athletes to kids on the playground. And many classic sneakers didn't cost a pretty penny, yet they held up in both comfort and durability.
Whether you consider yourself a sneakerhead or not, there are a few sneakers everyone needs. Use this list to stock up on the seven best sneakers to complete your collection.
1.Nike Air Force 1
Every sneaker collection needs a pair of Nike Air Force 1s.
First released in the early 80s, Nike Air Force 1 is a classic sneaker with an overall minimalist look that makes them easy to wear. They are best known for their all-white colorway, but Nike has released a variety of collaborations and updates featuring other colors too.
And aside from the clean white look, Air Force 1 features a simple leather upper on top of a chunky, cushiony sole. For a sneaker that combines minimalism and comfort effortlessly, Nike Air Force 1 is the top choice.
2.Adidas Samba
Adidas Samba was first designed to help soccer players run on even the most slippery grounds, and you can still see their sporty origins in today's version.
But they've been reworked and made over countless times since they originally launched in the 1940s, now becoming a staple in casual footwear.
Like many other Adidas sneakers, Samba features the three stripes design and typically comes in a suede or leather material. The most well-known styles come in either black (with white stripes) or white (with black stripes). A contrasting brown gum sole adds an interesting detail, making these shoes like no other.
For a sporty yet casual pair of Sneakers, add Samba to your collection.
3.Vans OG Sk8-Hi
Originally loved by California skaters and now popular around the world, Vans OG Sk8-Hi are high top sneakers that make a statement.
These shoes are just padded enough to offer ankle support, while staying lean and light around the foot. They're easy and comfortable to wear, and you can find them in a variety of styles, colors, and prints.
For the most classic option, grab a pair in navy, combining color-blocked suede and canvas.
4.Yeezy 500
If you're looking to add new sneakers to your collection, Yeezy is a promising brand offering several statement-making options to choose from.
Originally released in 2018, Yeezy 500 stands out from some other Yeezy cult-favorites for its bubbly, futuristic design. And while the shape of the sole is unique and attention-grabbing, the colors tend to be soft and muted, including blush and earth tones.
Before buying a pair, be sure to refer to a Yeezy fit guide to ensure the best fit.
5.Converse Chuck Taylor All-Star
One of the simplest and most timeless sneaker designs will always be Chuck Taylor All-Star.
These sneakers are made almost entirely of thin canvas and rubber, which covers the toes in the front. They come in both low and high top styles, both of which are understated in almost any outfit.
These are the shoes you buy when you want something that can mesh well with the style and other articles of clothing you already have. And maybe that's why so many subcultures from b-ballers to punks have embraced these shoes.
Grab a pair in black with white rubber for your collection.
6.Air Jordan 1
Calling Air Jordans classic sneakers is an understatement. Air Jordans are legendary, and it all started with Air Jordan 1.
These sneakers are based on a prototype worn by Michael Jordan while on the court in 1984, which was controversial and against the NBA's official rules at the time. This made waves, and by the time a retail version was released, the hype was unparalleled.
Even decades after their release, Air Jordan sneakers continue to be one of the most popular go-to shoe options. They've been reimagined over the years, but your best bet for a classic look is the original red, black, and white design.
You can also choose from low, mid, and high top options. But most sneakerheads would consider the high tops to be the most sought after.
7.Onitsuka Tiger Corsair
Every good collection needs at least one wildcard. And while you could throw a pair of New Balance sneakers or another hyped brand into your rotation, thinking outside the box (and across the Pacific) can set your collection apart.
Onitsuka Tiger is a Japanese sneaker brand that's been around since the 1940s, just after World War II. And while you've likely seen their designs, you may have not thought of owning a pair yourself.
You can spot Onitsuka Tiger Corsair by its wavy stripes going down the side of each shoe, often in colors contrasting the rest of the design. And compared to many other popular sneakers today, Corsair have a slightly rounded shape, similar to bowling shoes.
Onitsuka Tiger was founded in athleticism, and you can see that in these sneakers. They're meant to be comfy and breezy, whether you're on the field or just walking down the street.
The Best Sneakers for Your Collection
Many sneakers worth collecting aren't limited editions or special collaborations that will cost you a small fortune. Instead, the foundation of a good sneaker collection is made of timeless shoes that have been loved for decades.
For the best sneakers, look for these seven classic styles to complete your collection.
Not sure what to wear with your new sneakers? Read our other fashion articles for ideas!