It wasn't long ago that one spent hours at the library researching artistic topics such as art, music, fashion, video recording, and more. But today there's a plethora of apps used in every discipline. Apps and smartphones have revolutionized the way we live and conduct business in this fast-paced world. With access 24/7, does it make life easier? In most cases, yes, but there's always a learning curve and your search at the moment is to find the best app for you and your creative mind.
Fresco Paint Lite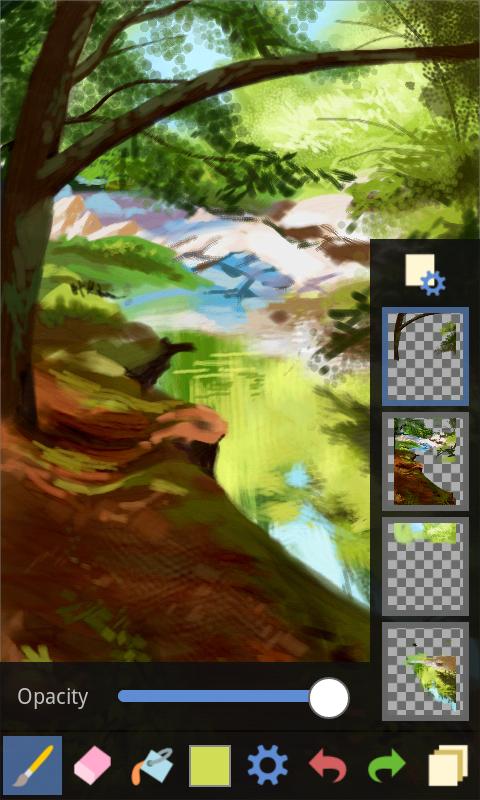 This free, easy-to-use app is for both beginners and experienced artists. It includes plenty of filters and layers. It's designed for you to create digital art on your smart phone or tablet, similar to a real artistic experience. You can upload and change a photo or other existing art, or create original designs from scratch.
Skype
This free video conferencing app has been around for a while and keeps getting better. Today, it's used as a video conferencing tool between two people or with a group of up to ten. All users download the Skype app and one person creates a group, inviting all at a specific time. It's used for art lesson tutorials, teaching students how to draw or paint first hand with a live tutor, one of many group conference possibilities. It is the most popular video calling application for Android.
iDoctor
Every smart phone should do smart things. This app for android phones, pre-installed on the HTC One, tracks facial features such as eyes, nose, and mouth. Plus, it's the fastest app yet, and it's free. It's perfect for use on smartphones such as the HTC One, which has auto focus for up to four people sharing a video screen, takes photos from both its front and back, and has a split screen. Besides face-to-face video, the 20 megapixel camera includes artistic editing. What better way to express yourself?
udemy
If you love fashion and the newest trends, download the free udemy app for Android. Whether you're a beginner designer or you just love to sketch, this art class is for you. You'll learn how to sketch illustrations from templates and create unique fashion boards. Who knows, maybe you'll become the next hot designer for the New York, Paris, or Milan runways. 
Sketchbook Express
This is a free Android app which works really well on an Android based tablet. The app is ideal for fashion designers because it comes with a professional grade paint and drawing application which is especially designed for Android devices. It offers a dedicated set of sketching tools through the means of a lovely user interface.
Painter Mobile
This app, created by Corel, is known as the paint and go app. Whether you're out in the field or at the studio, you can take your sketching and painting to the next level. Once in your office, import your new creation to your desktop or mobile device. Through the use of two-finger canvas rotation and up to 20 layers, your masterpiece can take on an entirely new look. Painter Mobile costs $4.99.
Food Network in the Kitchen
Yes, the popular Food Network Channel is now an app for your Android smart phone or tablet. Finding recipes from a previous show is easy, plus browsing for specific categories like brunch, lunch, dinner, or dessert is even easier. Once you find that perfect recipe, its coolest feature is that with one tap, you get a populated grocery list. Add your creativity, go shopping, and cook like the Food Network Kitchen stars.
Artistic creativity means different things to different people. With the help of today's technology and the digital revolution, the new apps designed today are more than reading and listening, they've created a new digital lease on life, bringing people, knowledge, and the world together. So, whether you're a cook, baker, pet lover, or artist, you should continuously watch for new apps. Thousands are in the works for your perusal. Don't miss out, shine as the creator of your ability.