If you've ever looked through an interior design magazine or posh Pinterest board, you've probably made the assumption that luxury design is something you'll never be able to afford. However, this simply isn't true. Some of the most glamorous looks are actually fairly simple and inexpensive. You just have to know a few tricks of the trade. Here are some suggestions:
1.Remodel Your Fireplace Surround
The fireplace surround is one of the most neglected, yet important aspects of interior design. If you're still living with cheap tile or wood around your fireplace, upgrading to a high quality mantel is the way to go.
"The timeless, visual, elegance provided by these beautiful additions can improve the look and feel of any home," eFireplaceStore explains. "Using decorative pieces to highlight your personal aesthetics, a mantel is also a great way to draw the focus of a room towards the fireplace, transforming it into your own piece of art. Not only does this offer a warm invitation to everyone who enters the home, but it also showcases your style."
2.Spend on Light Fixtures
When remodeling on a budget, you have to choose where to spend your money. And while there are plenty of areas where you can pinch pennies, there are also investments that require a chunk of change. Light fixtures fall into this latter category.
There's a huge difference between the cheap builder-grade light fixtures you'll find in most homes and the luxury ones you'll see in designer-style homes. Look around and find fixtures that really make a visual statement – particularly in dining areas and bathrooms. 
3.Install Crown Molding
"Crown molding is an inexpensive and easy way to add visual interest and value to your home," HGTV explains. "With just a few tools and basic carpentry knowledge, you can achieve a stylish upgrade within any space."
Even without any previous home improvement experience, you – yes you – can install crown molding in your house. All you need is a crown molding you like (which can be purchased from any home improvement store), a nail gun, a miter saw, a few measuring tools, and a little caulk.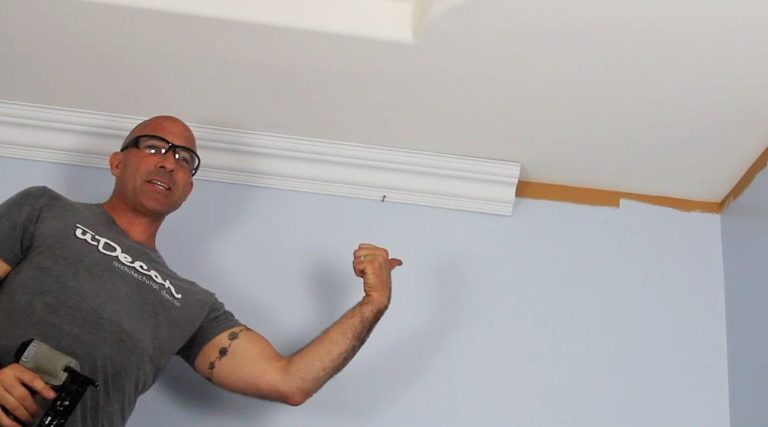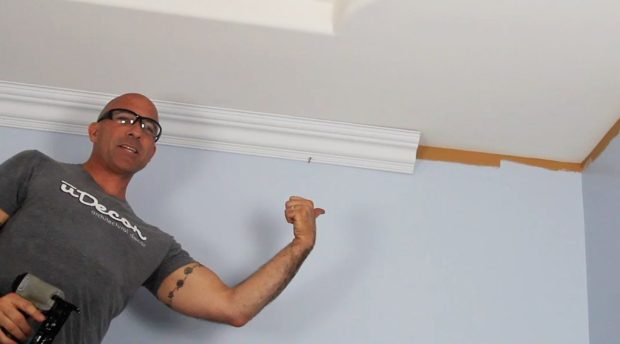 4.Splurge on Hardwoods Throughout
Few things make a house look cheap quite like multiple flooring materials on the same level. If your main floor goes from carpet to laminate to tile to hardwood, it creates an inconsistent look that's hard to see past.
This is another area where you can feel free to splurge. Hardwood throughout – or at least luxury vinyl – is a quick and easy way to improve the visual appeal and feel of your house. 
5.Shop Secondhand
Furniture is where interior design gets really expensive. If you have good taste, you can easily spend thousands of dollars per room. But you don't have to! Sometimes the best approach is to shop secondhand. Whether it's through online marketplaces, thrift stores, or estate sales, gently used pieces add character without the hefty price tag.
6.Keep it Clean and Uncluttered
Rarely will you see a luxury home with a lot of clutter or busy designs. For the most part, luxury and simplicity are intertwined. So while you may feel like you need to do as much as possible, it's often as simple as decluttering and keeping your spaces clean and organized.
The KonMari Method is one of the best approaches to decluttering and tidying up. Among other things, this method teaches you to only keep items that are useful or that spark joy. If an item does neither of these things, you throw it away, sell it, or donate it to someone in need.
Give Your Home a Design Makeover
There's a better time to conduct a home makeover or redesign than the present. Doing so will bring a feeling of purpose and conjure up a sense of excitement. Start with the rooms that you spend the most time in and gradually branch out from there. Before you know it, your entire house will look different. And rather than lament over the fact that glamorous interior design seems out of reach, you'll relish the creative freedom that comes from thinking outside the box.