If you've ever wondered how the other half lives, just take a look at their boats. Celebrities and wealthy entrepreneurs around the globe purchase amazing yachts where they spend their vacations, holidays, and weekends. With a houseboat this nice and a wait staff on call, who wouldn't want to basically live on these boats?
Well, you'd have to pay a pretty penny to do so. A quick search of yachts for sale will reveal that the average luxury yacht price is about $5 to $10 million. But some of the wealthiest people in the world don't think that's nearly enough yacht for them.
Here are the 5 most expensive superyachts around the world.
5.Serene
The fifth most expensive yacht on record is probably the Serene. This 440-foot monster of a yacht was purchased in 2015 by Prince Mohammed bin Salman, Saudi Arabia's deputy crown prince. He bought it for 500 million euros, which is about $550 million. Previously, the yacht was owned by Yuri Shefler, a wealthy Russian vodka seller, and it wasn't for sale. However, the prince made an offer Shefler couldn't refuse.
The Serene is an incredible piece of floating machinery and is said to be the largest boat launched in Italian waters. It takes 52 crew members to run this beauty and all are needed when the max of 24 guests are on board. It features pools, spas, two helipads, steam rooms, play areas, and much more.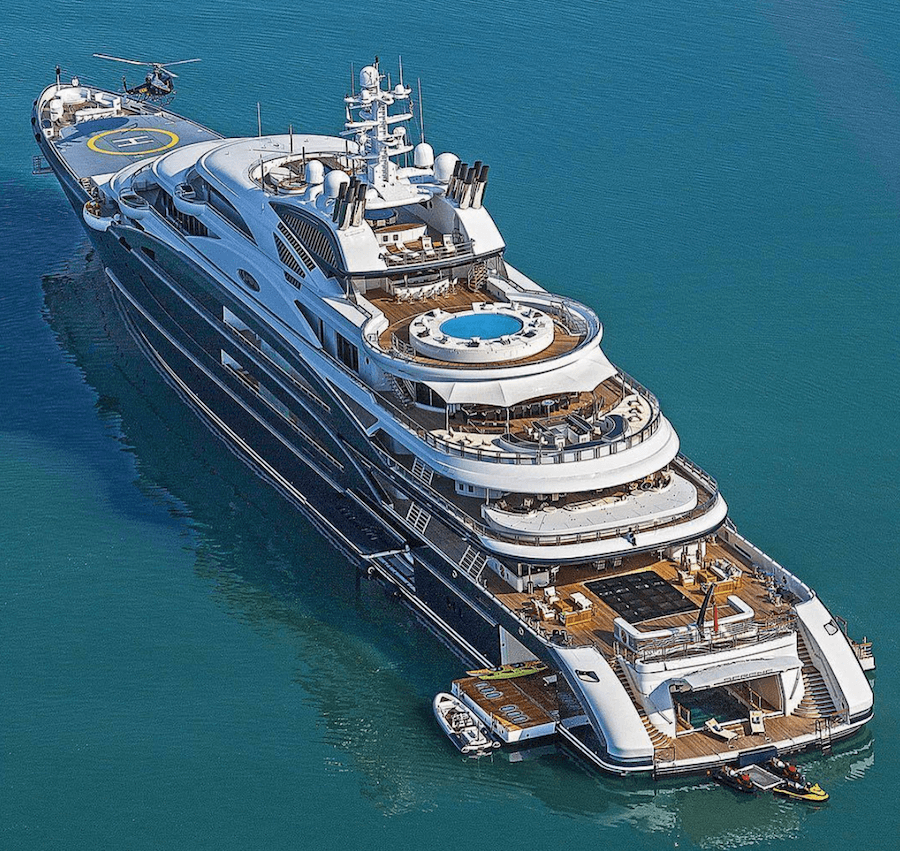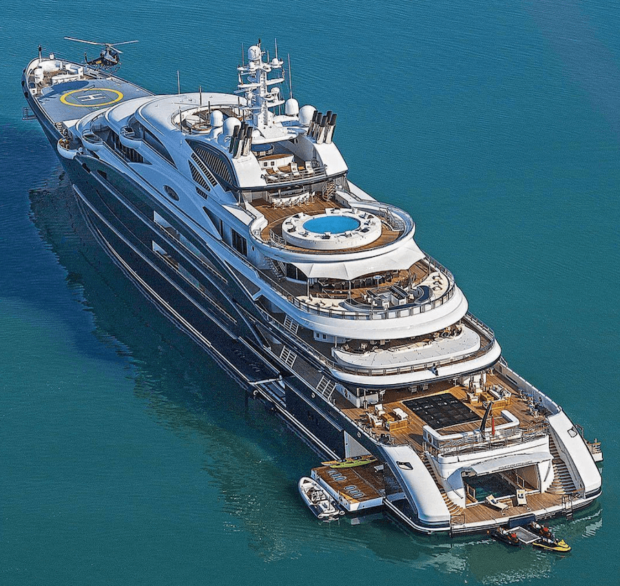 4.Rising Sun
The $590 million Rising Sun was purchased in 2010 by David Geffen and Lary Ellison, the founder of Oracle. However, Geffen eventually gained sole ownership of the vessel. Geffen has made his fortune as an entertainment mogul, dabbling in film production and music recording, and now that he's retired, he spends much of his time on the Rising Sun.
The 454-foot beauty is a marvel of construction, with one of the most notable features being a full-size basketball court. Even with this spectacular play area taking up so much room, 18 guests can still sleep comfortably along with a full crew.
The Rising Sun had a moment of fame in 2017 when Geffen invited the Obamas onto his yacht for a weekend of relaxation and play. Some believe this will raise the boat's value when it's time to sell.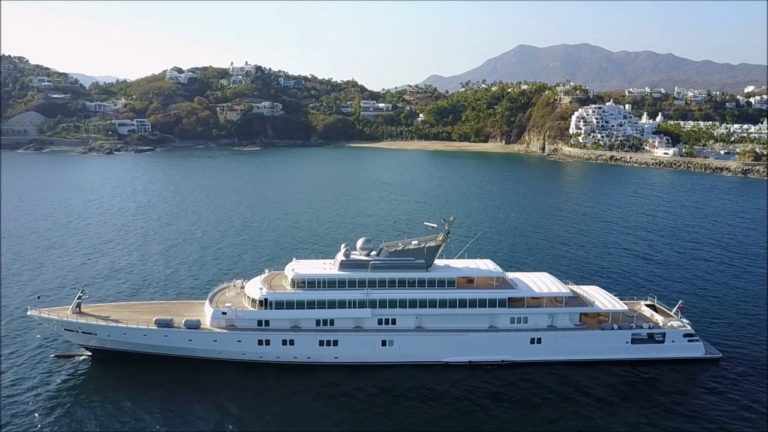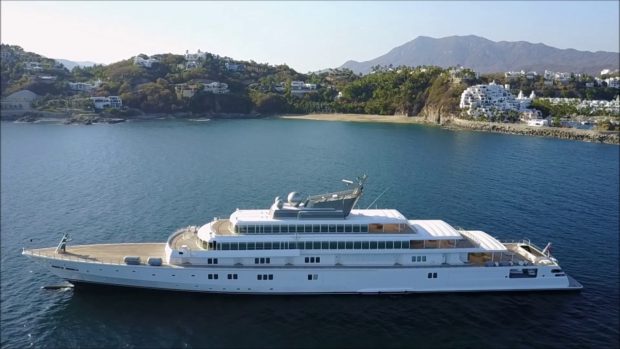 3.Azzam
The owners of the Azzam are pretty private, so there's no clear record as to who owns the beautiful $600 million yacht. It's believed to be owned by the royal family of Abu Dhabi.
We also don't know much about the yacht's interior, but we do know that it's an incredible 590 feet long, which makes it the longest superyacht in the world. Again, there's no record to clarify this, but there are rumors that the yacht has its own submarine and a missile defense system.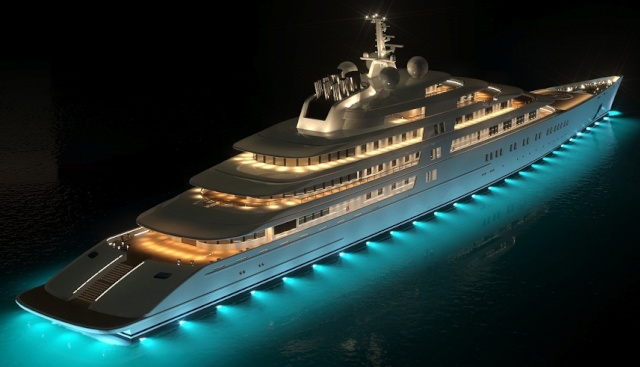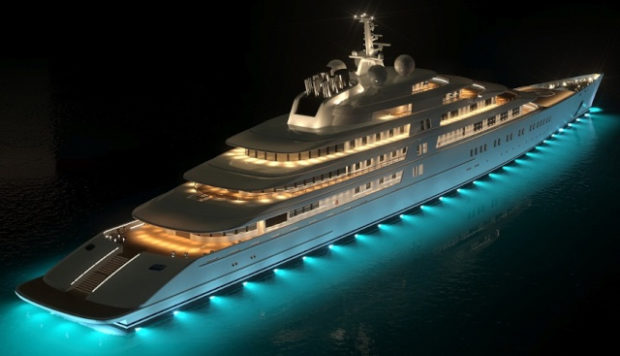 2.Eclipse
The last sale of the Eclipse occurred in 2010 to Russian billionaire Roman Abramovich. He purchased it for $1.9 billion, and with inflation, it will be worth considerably more than that today.
Abramovich could hold some incredible parties on this yacht that houses 24 guest cabins very comfortably. Guests can enjoy several hot tubs, a disco dance hall, two large swimming pools, and two helicopter pads. It's basically a cruise ship, but much more luxurious.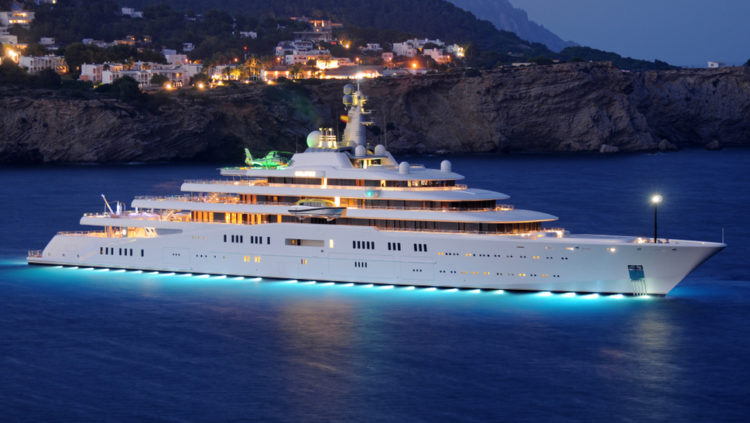 1.History Supreme
The most expensive yacht on record, the History Supreme, is not nearly as big as you might think. It's only 100 feet long, which may not be considered a superyacht at all, except that it's such a luxurious vessel.
It's the features of the Supreme that make it worth so much. The interior and exterior are coated in 100,000 kg of platinum, jewels, and gold. The spacious master bedroom also features a statue made from dinosaur bones.
The owner of this incredible yacht is not on record, but it's believed that the last sale of the boat occurred in 2017 for about $4.8 billion—two and a half times the price of the second-most expensive yacht on this list.