The kitchen is one of the major selling points of a house. It is also considered the central hub of a home, where memories are created and delicious meals are prepared. As homeowners, we want to make sure that it is functional, attractive, and conducive for everyone. If you are planning to renovate your kitchen, here are some tips to help you make the process smooth and less stressful.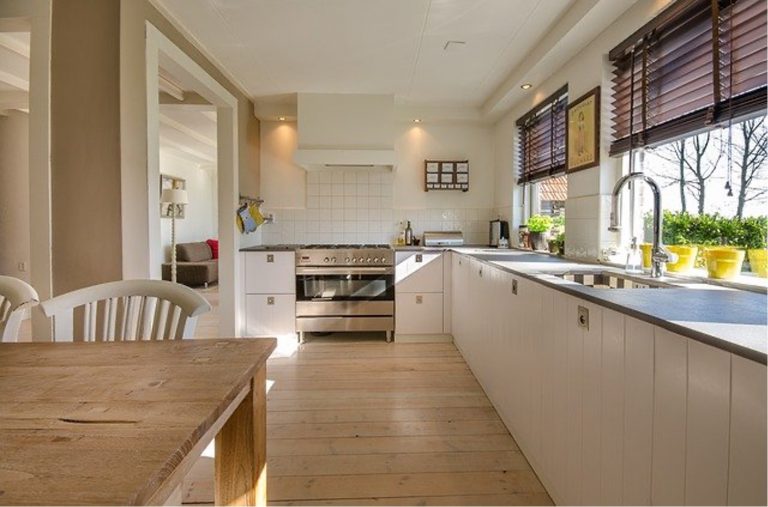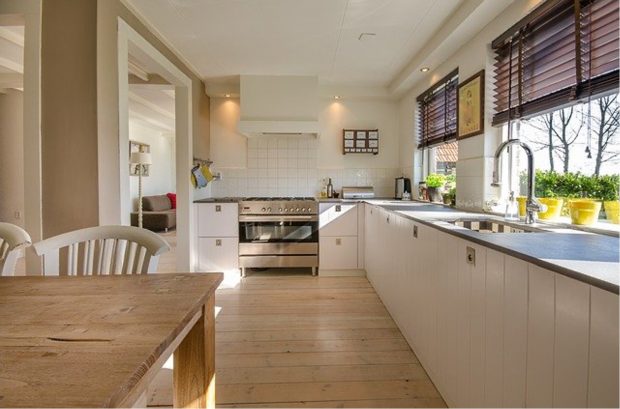 Set a realistic budget
Renovating your kitchen doesn't need to cost a fortune. However, it is essential that you set a feasible and realistic budget early on. Some reminders when setting your renovation budget:
Decide on a figure that you are comfortable spending and do your best to stick to it. Make sure that it can cover unforeseeable expenses
Only work with the amount you can afford as you don't want to compromise your finances
Make a list of your priorities so that you can filter them out
Consider your living arrangements during the renovation. Will you be staying in your house, or would it be better to live somewhere else in the meantime? Remember that staying in a motel or hotel for a long time can significantly stretch your budget
Determine how you will be paying for the renovation. Will you be using your savings or taking out a loan? Make sure to explore different financing options
Remember to think long-term. Do you have immediate plans to sell it? If so, it would be better if you renovate it just enough to increase your home's value. However, if you will be staying in your home for more than five years, your budget should be big enough to make your kitchen as comfortable as it can be
By taking these factors into account, you can efficiently create a manageable and workable budget. In addition, consider repurposing some of your kitchen items or equipment. Scout your kitchen for things that can still be useful after a little bit of tweaking. Doing this can help you keep your renovation budget at bay.
Create a renovation plan
Before you start shopping for a new oven or sink, it is essential that you design a comprehensive remodeling plan. Devising a plan can help you consolidate your budget with your kitchen vision. It will also help you stay within your budget and help you decide if you can do the renovation by yourself or if you need the help of professionals.
Start by writing down your kitchen goals. Do you plan to do a complete overhaul, or will you be focusing on just one area? Do you need more storage space or high-end appliances? What are your must-haves and non-negotiables? Examine your existing kitchen and consider the foot traffic. Some homeowners make the mistake of purchasing a kitchen appliance that doesn't fit their kitchen door. Make sure you thoroughly study every aspect of your kitchen space to prevent you from committing costly renovation mistakes.
Choose a credible contractor
If you are working on the renovation yourself, it is imperative that you do your homework first. Even a minor mistake can turn into something serious, which can significantly hurt your remodeling budget. If this is your first time remodeling your kitchen, it would be best to seek help from professionals. Make sure to choose a reliable and experienced contractor with a proven track record.
Ask your loved ones for recommendations, and be wary of remodelers who respond to you right away. Remember that these individuals can make or break your kitchen project, so be extra thorough during the screening process. Once you have chosen your contractors, make sure you establish a good working relationship with them. In any renovation, miscommunications can be costly, so you must be able to communicate clearly with them.
Carefully plan your kitchen layout
Your kitchen layout plays a significant part in the overall functionality of your kitchen. Your goal is to make the space as efficient as possible. Envision how you usually work in the kitchen. Do you tend to wash your dishes immediately after cooking? Are you frustrated with the amount of counter space you have to work with? The arrangement between your kitchen necessities should make sense in terms of how you use them.
However, you should also remember that if you decide to change your kitchen's existing layout, it might push your budget to its limits. Changing the location of your electrical outlets and plumbing requires dismantling your walls, which can significantly increase the total renovation costs. Try to preserve the current layout of your kitchen as much as you can.
Focus on your kitchen lighting
One of the most important things you need to consider when renovating your kitchen is the lighting. Proper lighting can make a big difference in how your kitchen looks and feels. Make sure that you understand the different layers of light so you can choose the ones that will suit your kitchen. Bear in mind that there is no one-light fixture that can provide the lighting that your kitchen needs. Your contractor should be able to help you choose the lighting combination that can make your kitchen warm, conducive, and functional.
Consider your appliances and furnishings
When shopping for your kitchen appliances, it is easy to get carried away by the latest pieces available in the market. However, if the appliance does not match your cooking needs and preferences, then they are practically worthless. Instead of wasting your hard-earned money on luxury kitchen equipment, it would be best to invest in durable and energy-saving ones from reliable kitchen brands.
Remember that your goal is to make your kitchen functional and efficient and not buy expensive appliances that are complicated to utilize. Aside from your furnishings, you should also consider your kitchen flooring, sinks, stove, countertops, backsplash, and other vital aspects of your kitchen. In addition, make sure you choose the right kitchen tile as it has the power to transform your entire kitchen space. Take the time to research the advantages of kitchen splashback tiles and how they can add personality to your kitchen design.
If poorly planned, renovating your kitchen can turn into a costly disaster. Make sure to follow the above tips so you can avoid common remodeling mistakes.