HOW TO MAKE A HALLOWEEN COCKTAIL?
The art of decoration for an easy Halloween cocktail
Let's get it right, a Halloween cocktail is neither more nor less than a classic cocktail to which we add a little extra that will put it in the spirit of the Day of the Dead. Adding red fruit coulis for a bloody drink, activated charcoal for an ebony potion, green coloring for a radioactive drink, a smoky sprig of rosemary to ignite the senses, there are many tricks available.
Focus on steaming cocktails
When we go from pin to pin on Pinterest in search of the cocktail that will make our guests tremble, we can only swoon at the steaming cocktails that invade the application. But how do you reproduce this phantasmagorical effect at home? Easy, just use dry ice (also called dry ice). But be careful, this product which goes directly from solid to gaseous state should under no circumstances be ingested or handled directly with the fingers. If you want to use it, you must always refer to the instructions for use to be sure to act safely and wear gloves to protect your skin. Also, to be sure not to make a mistake, you can place your glasses on a tray, and add carbon dioxide snow on it, and not in the glasses,
For inspiration, here are 6 horrific Halloween cocktail ideas you can wish for.
1. HARRY POTTER HALLOWEEN COCKTAIL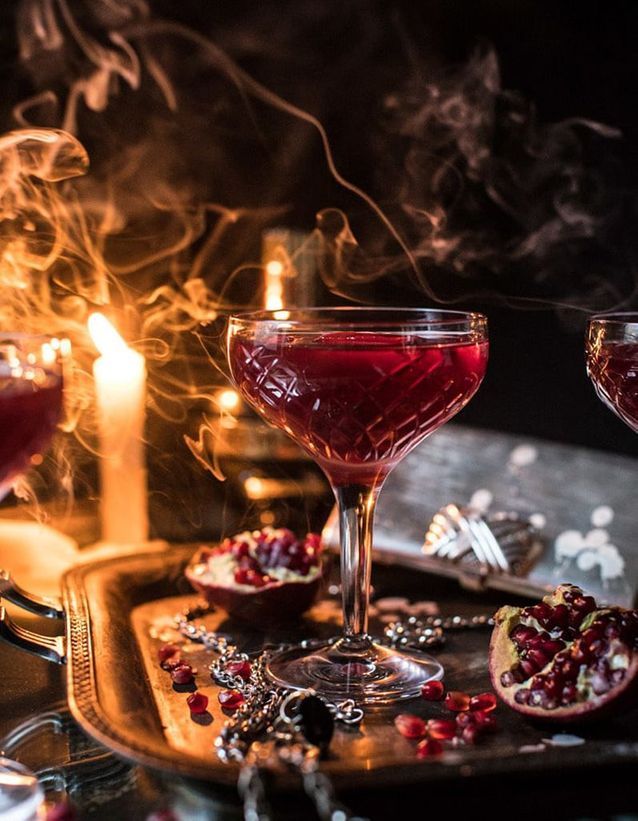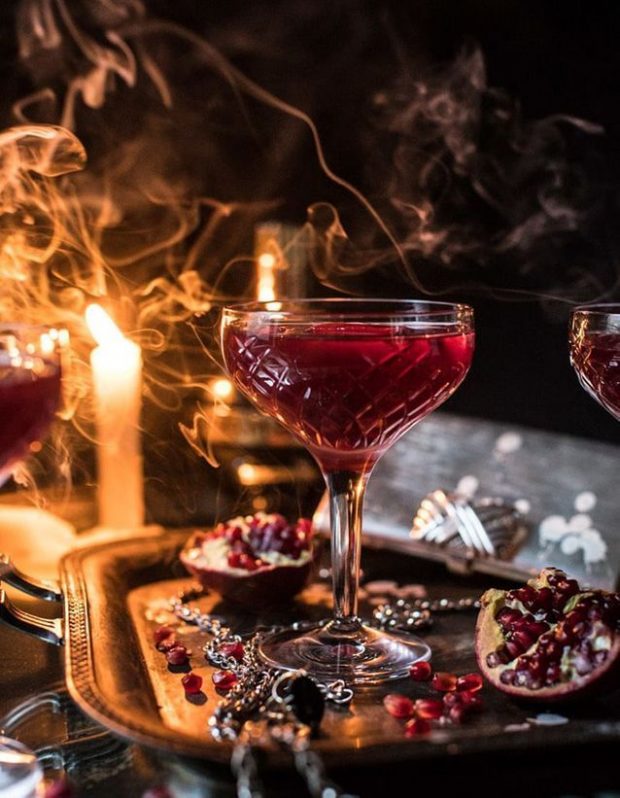 With his "Half-Blood Prince" cocktail, Tieghan who hides behind the magnificent blog Half Baked Harvest invites all Harry Potter fans to celebrate Halloween around his creation based on pomegranate juice, bourbon, raspberry liqueur, lemon juice, and maple syrup.
2. HALLOWEEN RUM COCKTAIL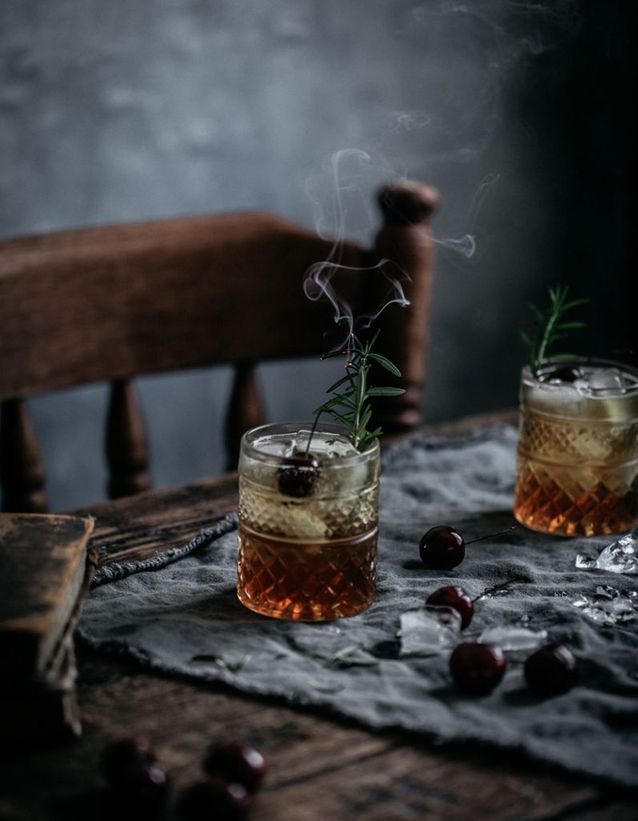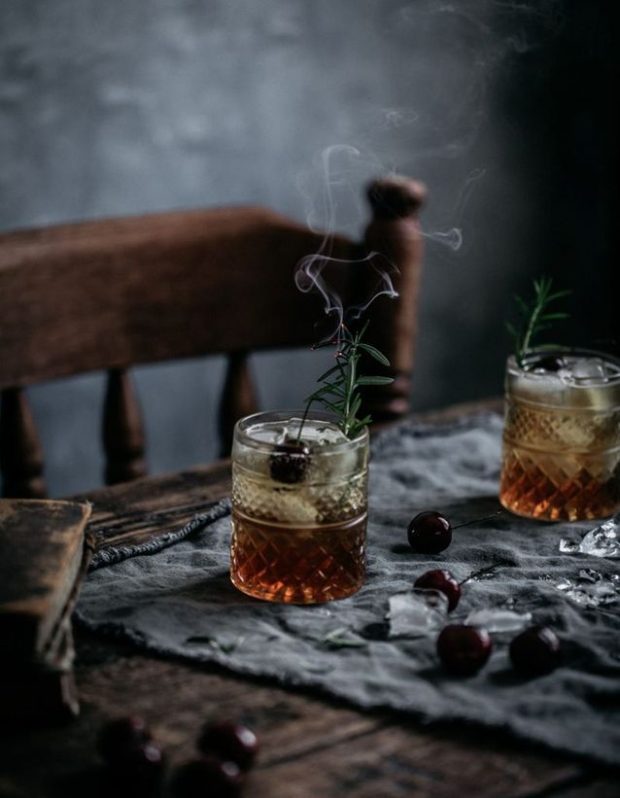 To give even more effect to his cocktail based on cognac, rum, rosemary syrup, barley, and lemon juice, slip a sprig of rosemary into it, the end of which ignites just before serving.
3.
HALLOWEEN COCKTAIL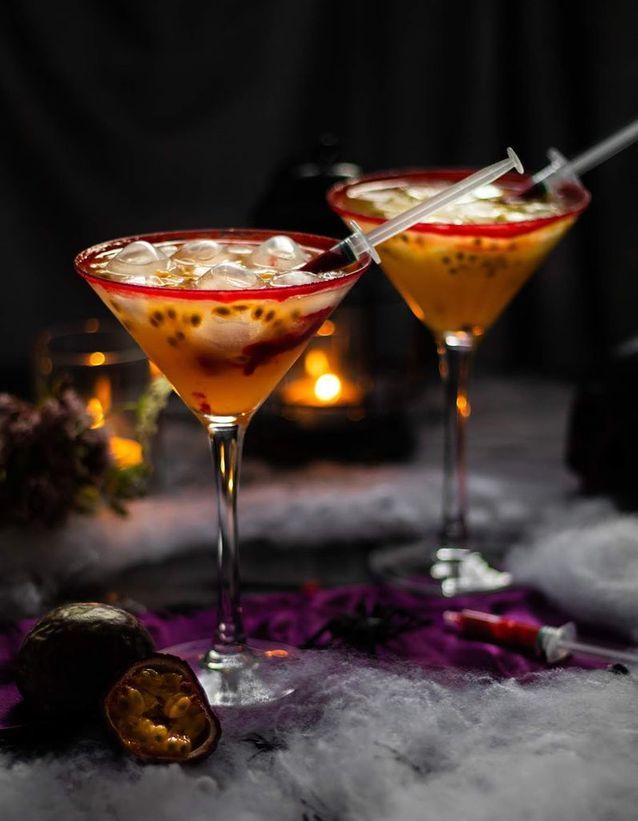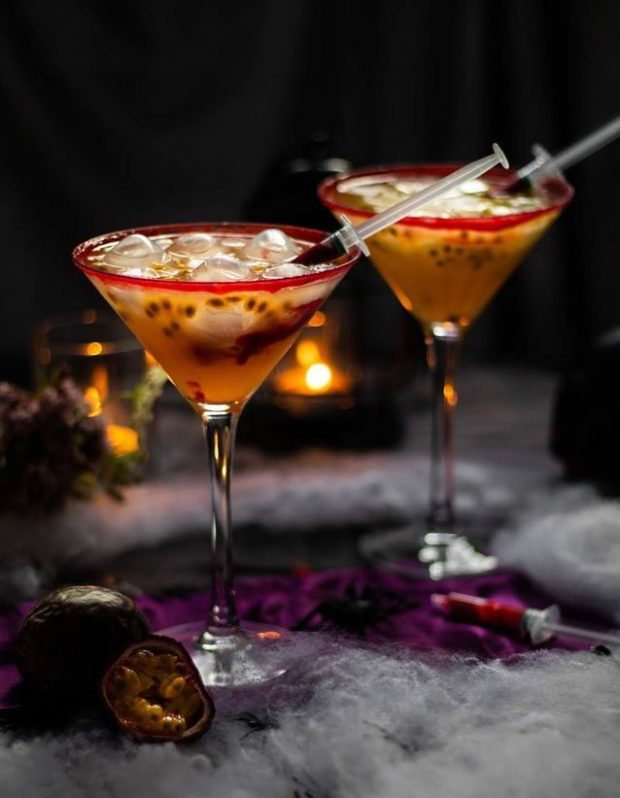 The excellent idea of ​​this rum and passion fruit cocktail? Small syringes filled with raspberry coulis to slip into his cocktail for a bloody and horrific drink!
4. IRIDESCENT HALLOWEEN COCKTAIL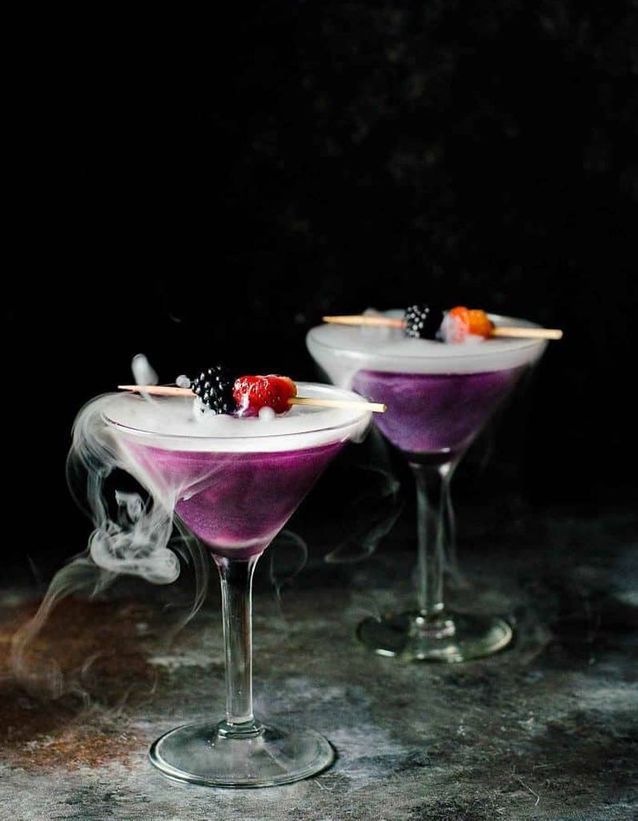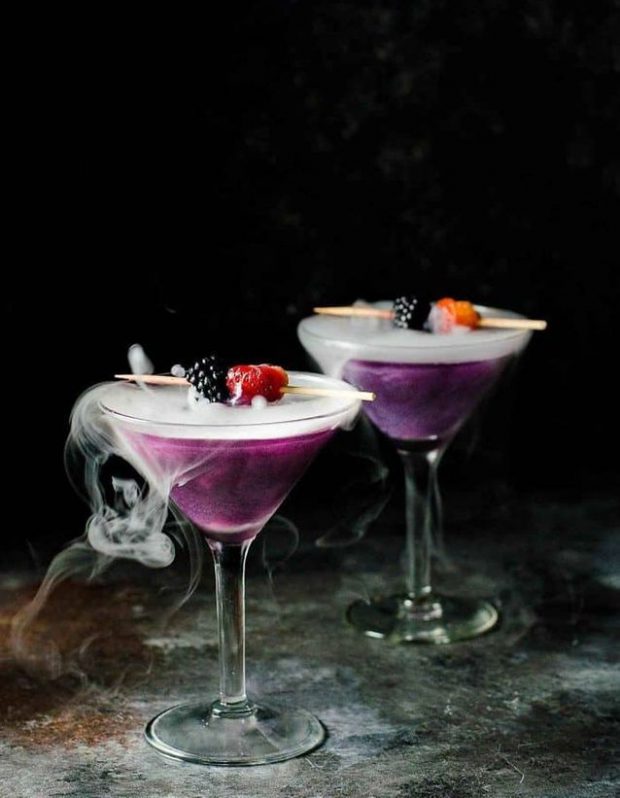 The secret of this stunning cocktail lies in the use of homemade blackberry syrup, embellished with edible sprinkles.
Thus, the cocktail is adorned with a delicate iridescent dress, as beautiful as it is hypnotic.
5. HALLOWEEN GIN COCKTAIL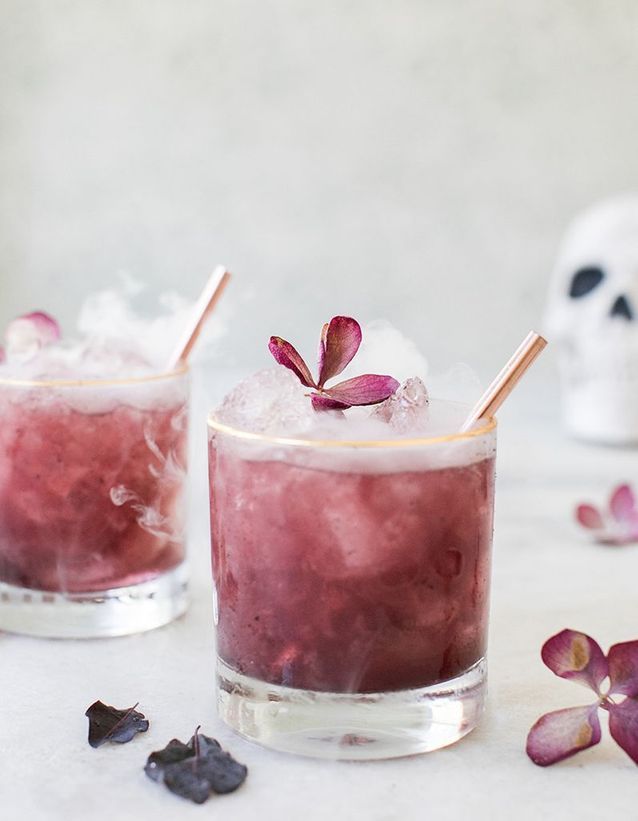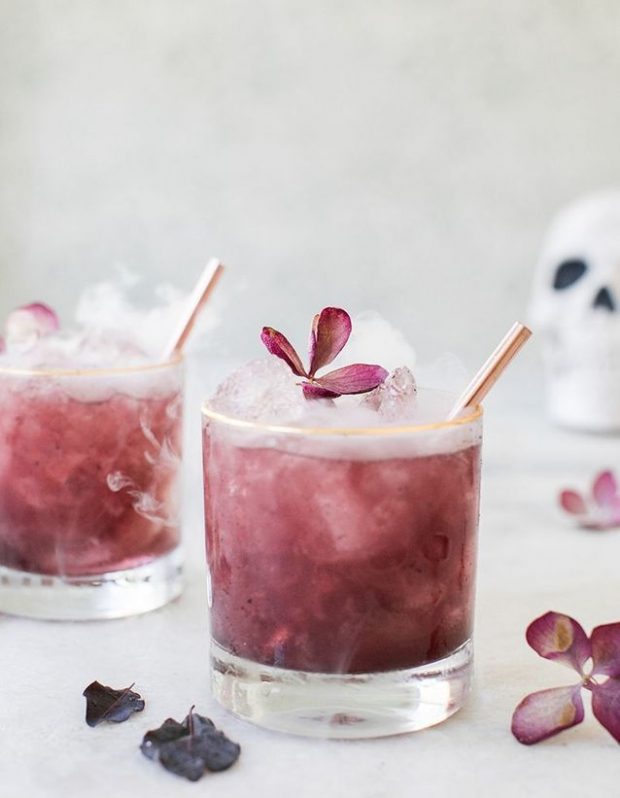 What do we drink from this smoking glass? A bewitching beverage made with gin, lime juice, acai powder, and tonic.
6. HALLOWEEN CHAMPAGNE COCKTAIL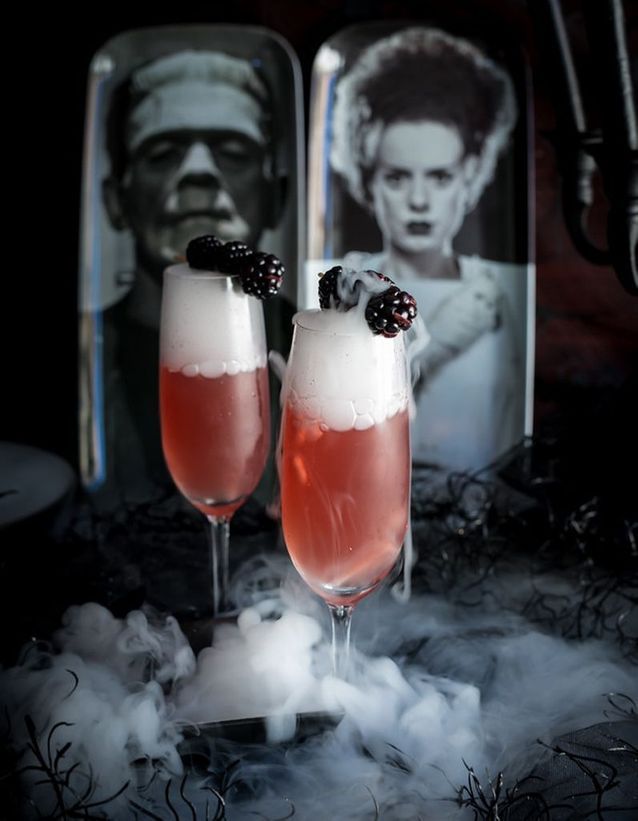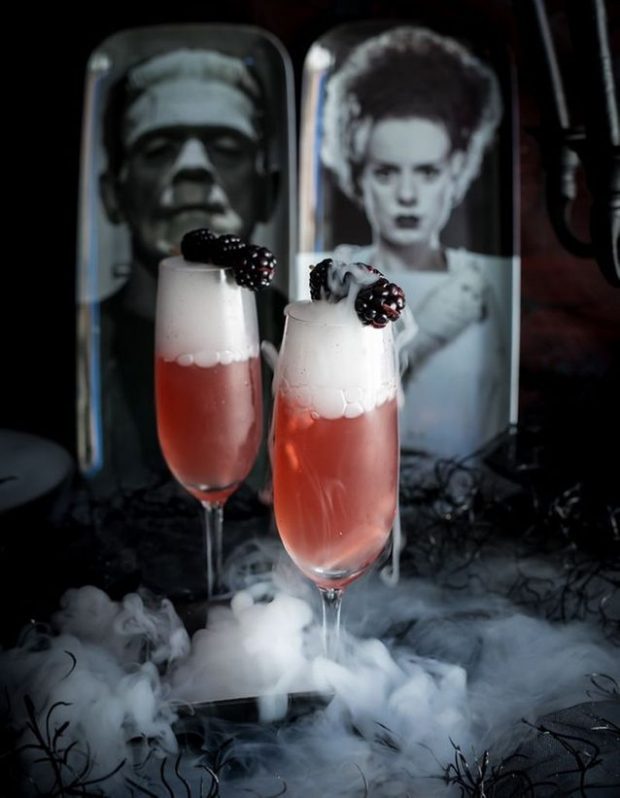 Gourmet and fruity, this cocktail entitled "Frankenstein's Fiance" (best name!) Is made up of blackberry jam, vanilla syrup, vodka, all mixed with champagne. And for a stylish "spooky" effect, add dry ice, always with care.