Are you visiting local tourist attractions over and again and calling it a getaway? Well, here's a kick in your shin to make you get up and plan a trip where you can explore never-seen-before places, meet new people, and have stories to tell your grandchildren.
North Carolina is one of the most happening tourist destinations that attract people from across the country and the world. From long drives to beach adventures and some museum tours for your geek friend, there is something for everyone in North Carolina.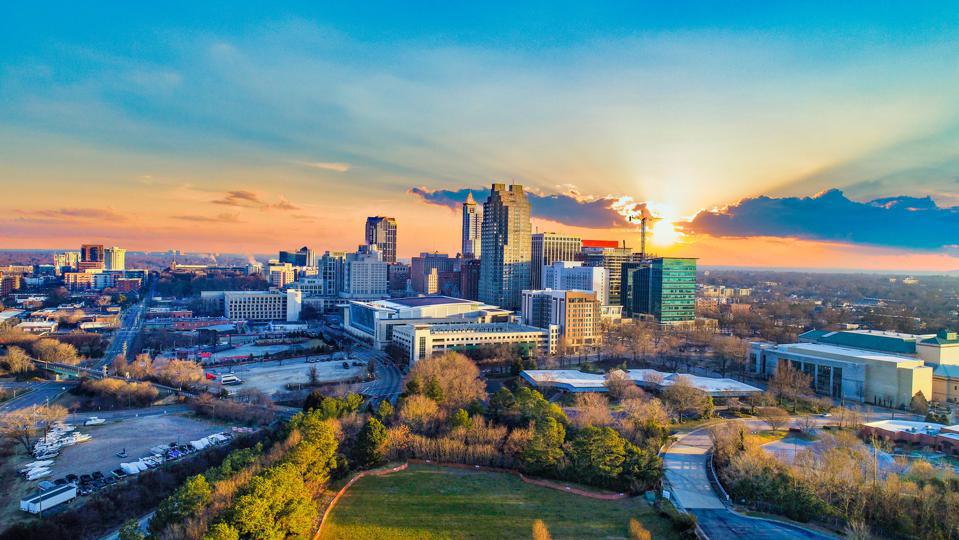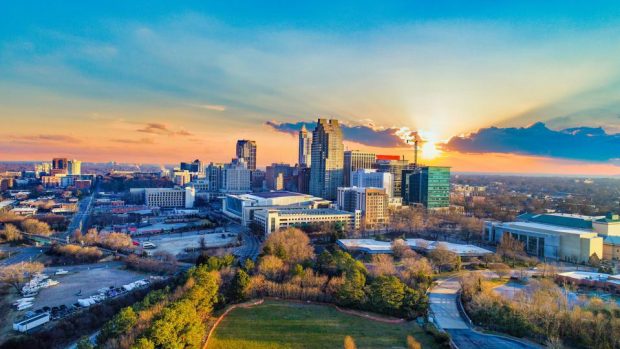 You can plan out a trip to North Carolina with your family, friends, or someone you are dating. For recommendations, take a look at 5 North Carolina tourist destinations that you must visit in 2022.
Outer Banks
The sprawling beaches of the east are a sight to behold. And the Outer Banks has got many of them. With adventure-filled water activities, bustling restaurants, and walkways, you can't really get enough of this majestic location situated on the Atlantic ocean.
If you are the kind of person who likes to admire the natural beauty, away from the beach parties and chaos, you can go about exploring the sounds of Outer Banks, where you can rent a soundfront property to enjoy quiet time with yourself or your family. Moreover, soundfront rentals are generally cheaper than beachfront holiday homes and are located at a short distance from the beach.
Blue Ridge Parkway
Nothing blows off steam like a road trip with your loved ones. A road trip is not only fun and exciting, but it also puts you in control of which places you want to explore along the way. Blue Ridge Parkway offers one of the most memorable road trips leading to North Carolina, with several pull-offs where you can simply stop and marvel at nature's wonderful creations. This 469-mile highway is flanked by several tourist attractions, at Milepost 331, Milepost 176, and Milepost 382. Don't look these up yet. Why not go ahead and surprise yourself?
Waterfalls in North Carolina
If you are heading to North Carolina on the Blue Ridge Parkway, a little detour at Milepost 316 will take you to some of the most gorgeous waterfalls in the state. Stashed away in nature's lap, North Carolina's waterfalls can be accessed by a short hike from Milepost 316. A round-trip hike of under 2 miles will take you through four overlooks where you can witness up to 90 feet of drop. And if you want to explore the surrounding areas as well, renting accommodation in Asheville or Hendersonville will give you convenient access to almost every tourist attraction in the region.
Some of the notable falls in this area are Duggers Creek Falls, Crabtree Falls, and Linville Falls.
Downhill Skiing
Whether you are a ski enthusiast or not, North Carolina's impressive slopes will draw you in. You can pull up on your way for downhill skiing or plan an extended stay at one of the luxurious ski resorts in the mountains. A couple of hours drive from Asheville, the most notable natural ski areas in the region are Appalachian Ski Mountain and Cataloochee Ski Area. For beginners, Wolf Ridge is the best ski arena with gentle slopes and a laid-back vibe. And as you return to your lodge after a fun-filled ski day, you can unwind and spend some quality time around the fireplace before calling it a day.
Museum of Natural Sciences
If you are visiting North Carolina, you don't want to miss this tourist attraction. One of the oldest museums in the country and oldest in the state, it has genuine remains of Acrocanthosaurus' skeleton which are pieced together to create a life-size exhibit for visitors. There are sections that mimic the natural habitats of the rainforest and tropics, and then there are exhibits about science and exploration which are quite fascinating for kids and adults alike.
Conclusion
Tourist destinations across North Carolina are easily accessible with readily available accommodations for solo travelers and families. So pack your bags and head to one of these destinations or round up as many as possible while you are at it.