If you are a man, you may be facing the challenge of finding a skincare routine that works for you. Since the boom of men's skincare, there has been a fast influx of different products on the market.
It seems modern society is also chasing the fountain of eternal youth. Every product out there boasts about its anti-aging properties, or how it restores your youthful good looks. Having a celebrity endorser seems to further this agenda, since most 50-year-old male celebrities easily look 30, thanks to camera trick, plastic surgery, Botox, and makeup.
When looking for a suitable product, you may feel overwhelmed. With so many options and very little knowledge about what they actually do, you may find it difficult to choose just one product. While your 50-year-old face may not look 30 after using these products, there is value in protecting your skin.
Our team of product reviewers has come to your rescue. Below are five of the best products out there, and what we think of them. Here are five products to rejuvenate your skin.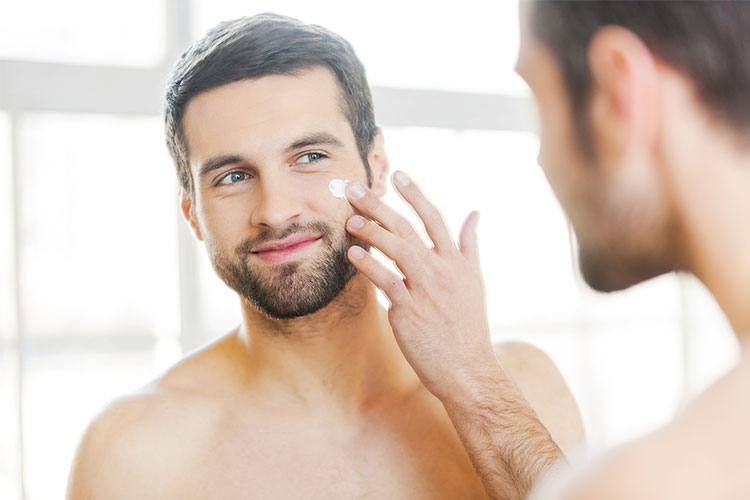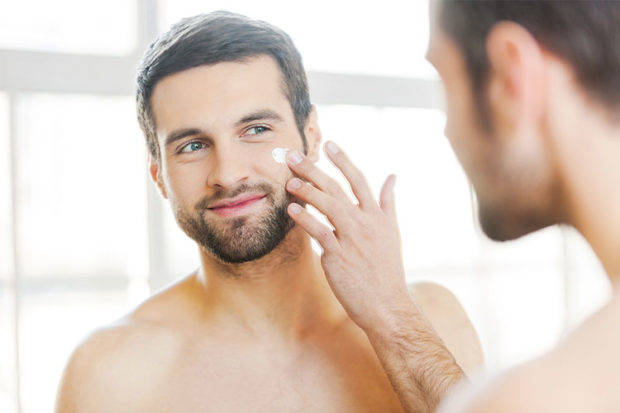 Particle for Men – Skin Rejuvenation and Protection
Particle cream is the most user-friendly product on the list. This cream is suited to all skin types, as well as being lightweight and feeling natural.
This 6-in-1 anti-aging cream really does it all. Particle is the cream if your goal is to look younger by reducing wrinkles, alleviating eye bags, removing dark spots, soothing after shaving, nourishing and moisturizing the skin. The cream is best used when applied once in the morning and once at night, after washing, and holds a lot of value for money.
Since Particle cream has been developed by a team of biochemists, in conjunction with dermatologists, you can be sure that every ingredient is for the benefit of your skin. It is also specially formulated for men's skin, taking into account the different textures and features of men's skin to treat it well.
Kiehl's since 1851 – Midnight Recovery Concentrate
No matter what you are doing at midnight, your skin will be in recovery mode if you've applied the Kiehl's oil. This lightweight oil is suitable for dry skin and combats dryness, dullness, and uneven texture in your skin.
What makes this oil really simple to use is that it is a night cream. Either wash your face or take a shower before bed, apply this oil, and hit the sack. When you wake up in the morning, you should feel rested and your face will look rejuvenated too. As a night cream, application is only needed once a day, at night, for your skin to start looking and feeling great.
Drunk Elephant – T.L.C Sukari Babyfacial
Having a facial might not feel very manly, and even less so when it comes in a cute little pink bottle. However, if you suffer from dullness, uneven texture, dark spots, fine lines, and wrinkles, using this facial can go a long way to replenish your youthful looks.
When you think of a facial, you may be thinking of the average woman's trip to the spa, and the hours you would need to set aside for that. However, T.L.C Sukari Babyfacial by Drunk Elephant is a once-a-week application.
Simply apply a thin layer to the skin, leave it on for 20 minutes, and rinse it off with lukewarm water. Make an event of it. Let everyone in the house join in with a facial. Add some snacks, put on an episode of your favorite show, and the time will pass faster than you think.
Ren Clean Skincare – Evercalm Global Protection Day Cream
If you are skipping out on shaving for fear of razor burn, a solution is out there. Most aftershaves are perfumed, and this can lead to more irritation rather than the soothing sensation you seek.
Using a moisturizer instead can provide the relief you are after. Evercalm Global Protection Day Cream is suited to sensitive skin and actively combats dryness, redness, and irritation. An added bonus is that this day cream also protects your skin from harmful UV damage and premature aging.
This day cream delivers best results when applied in the morning and at night, but simply applying it as an aftershave can also help rejuvenate your skin. Reducing the irritation caused by shaving can help you feel more confident in your daily shaving routine.
Lab Series for Men – Future Rescue Repair Serum
If you're an outdoorsman, you might want to look into protecting your skin against pollutants. Future Rescue Repair Serum by Lab Series serum defends the skin against environmental pollutants and detoxes the surface of the skin as you use it. It also fortifies the skin's surface layer to protect against future damage.
Suited to all skin types, this serum is to be used in the morning and at night, in conjunction with a daily moisturizer. This serum works to reverse damage and protect from future damage rather than as a moisturizer. This may seem more complicated than the products mentioned above, but this is the only product that aims to protect against pollutants. Environmental pollutants age your skin faster than simple sun exposure, so being protected is essential.
Conclusion
Finding the right skin care product for you may be a challenge. Men are looking to improve the condition of their skin but have no prior knowledge of how to do this. Finding a supportive community is one way to find the right products and routines for you.
Furthermore, men have different needs than women. From rougher, thicker skin, to larger pores and facial hair, products need to cater to this. In addition to all this, shaving irritates the skin. While aftershaves were designed to address this, most of the aftershaves are not that effective, resulting in men simply not shaving to avoid the irritation.
This list aims to provide you with options to find the products most suited to your skin and your needs. While daily skincare routines can feel time-consuming, it is becoming more necessary in modern times to repair and protect your skin. The environment is becoming harsher and skin isn't rejuvenating as easily as it would have in the past.