These days when it comes to what we wear or how we decorate our homes, it doesn't seem like there is much middle ground. You're either in the camp of "more is more" maximalism or full-blown minimalism. Most of us have the same aesthetic when it comes to home decor and how we dress. Perhaps you're in the process of transitioning from an overflowing maximalist wardrobe to a more streamlined minimalist vibe and aren't sure where to start. If you want to explore capsule or uniform dressing and are ready to pare down to the bare essentials, make sure you keep these minimalist wardrobe essentials out of the "donate bin" or add them to your cart if you don't already have them.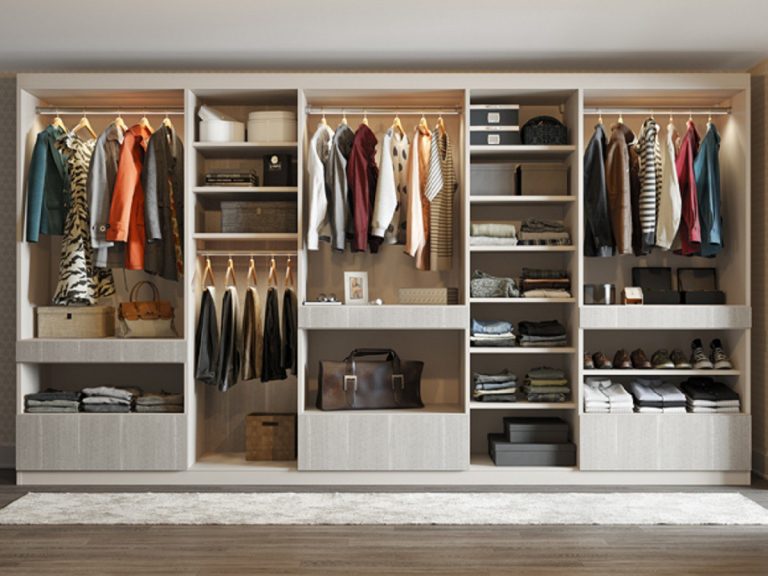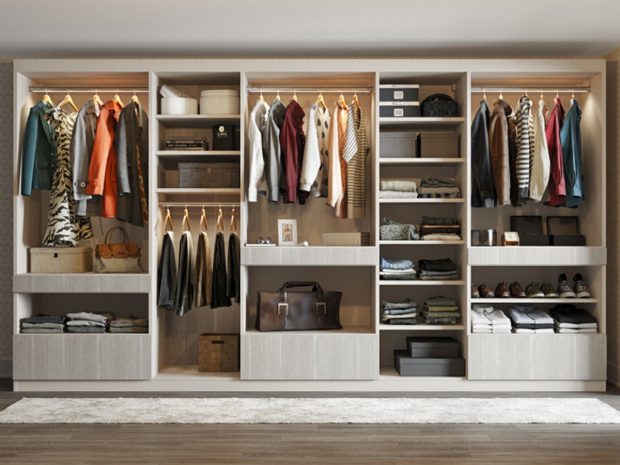 White T-shirt
Nothing in your wardrobe is more versatile than a crisp, white t-shirt. You can dress them up or down with your jewelry and shoes, and they look phenomenal with everything. Investing in a designer or high-end t-shirt made of 100% cotton or Supima is the way to go when it comes to a new tee. While it's easy to impulse buy plain tees in big box stores, you'll always reach for the white t-shirt that hangs perfectly on you and feels the most comfortable. Size up to make it even more versatile.
A Chic Carry-All
No matter how much you minimize your life, you still have items you need and use on a daily basis. Having a fashionable way to keep them with you all day is essential, no matter how utilitarian your vibe. The Louis-Vuitton Never Full has been a staple for years now for this reason. If you're not a fan of all-over prints, invest in a large black tote bag, they go with everything. Just make sure you have a go-to oversized bag that keeps all your necessities at hand whether you're working on shopping at the farmer's market.
Oversized Sunglasses
It doesn't have to be summer for oversized sunglasses to come in clutch. The great thing about huge shades is that they protect your eyes from the sun and make you look pulled together even when you're not. No time for makeup before your kid's soccer game? Throw on your sunnies. Are you running to Starbucks in the early morning after a long night? If you keep your glasses on, your barista won't see the bags under your eyes. Of course, even when you're dressed to the nines, you want to keep those crow's feet at bay, so protect the skin around your eyes with a beautiful pair of Gucci sunglasses.
Perfect Jeans
Name a more iconic piece of clothing that has stood the test of time like blue jeans have? You can't! Owning a pair of jeans that you feel great in is essential to even the most discerning minimalist. Don't be swayed by trends in cut, wash, or designer. Find a pair of jeans that flatters your figure, and you're comfortable in, and buy at least two pairs. Jeans can be gardened in or worn to a five-star restaurant depending on the rest of your outfit. Even if you only have ten items in your wardrobe, a trusty pair of denim needs to be one of them.
A Light Layer
You can get more creative with this item and tailor it to your tastes, but everyone needs a layering piece to keep them comfortable. Whether it's temperature fluctuations, rain, or snow, a layering piece is critical. Your dad's army jacket, a black leather jacket, a denim jacket, or a chunky cardigan – find the pieces that you always feel stylish and cozy in and hang them by your door to throw on as you head out. Layers that can fold easily into your tote bag are even better.
Many people decide to start living a more minimalist and intentional lifestyle to ease their decision fatigue and make their lives more simplified. When it comes to what's hanging in your closet, don't waste time with clothing that you don't feel good in because, as they say, when you feel good, you look good. By starting with these essentials, you'll have pieces that you'll often use, if not every day, and the rest will fall into place. And remember, a positive attitude is the best thing you can put on every day. Cheers!