Solid home equity can be used as a tool to improve home owners' lives. The reverse mortgage is an easy way for home owners over 62 to make use of their home equity. In a reverse mortgage, the home owner receives a loan, and then pays back the loan and interest when they die or sell the house permanently. As a senior home owner, you can even use a reverse mortgage to improve your home. Here are types of home improvements you can make with a reverse mortgage.
Minor Repairs
A certain amount of your reverse mortgage will be set aside for minor repairs. When you apply for a reverse mortgage and appraiser will be sent to look over your house. If they notice needed repairs such as cracked glass or chipped paint, they'll note it. 15% of the fund will then be set aside to make such repairs and you'll have six months to fix them. This can't be used for serious repairs or DIY home renovation projects. However, it can be a great way to keep your home up to code, and make sure the equity in the house is solid.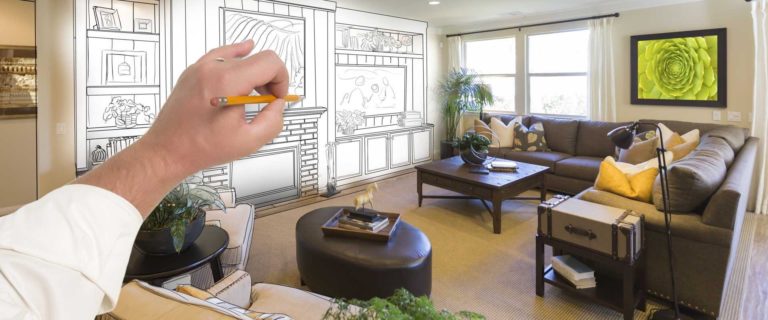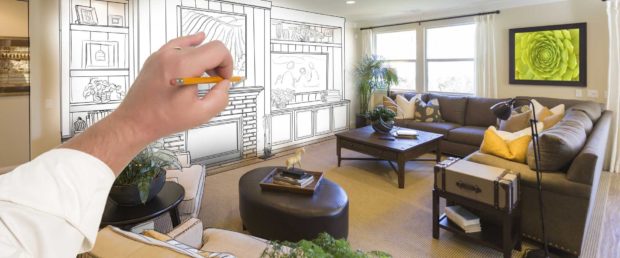 Modernization
Reverse mortgages can be used to make sure your old home is modernized. No matter how advanced it was when you bought it, a lifetime of use will run down your heater/AC and appliances. You can replace these outdated models with new, up-to-date ones. This will also save you money day to day, since new appliances and heat/AC units will be more efficient. You could even connect your heating or AC thermostat to a smart device that saves energy. This means your reverse mortgage can save you even more money as time goes on.
Age Accessibility
A reverse mortgage can help you make sure you can grow old in your home. As you age, you'll find things need to change to accommodate your limitations. You may need a stair lift, lowered countertops or a wheel chair ramp. On top of that, you can make your entire house handicap accessible.  You may even need to carve a piece of your home into an accessory apartment for a caretaker. Whatever special needs you have in retirement,a reverse mortgage can pay for these changes to your house. This allows you to stay where you're comfortable and remain independent.
Kitchen And Bathroom Upgrades
Reverse mortgages are commonly used on kitchen and bathroom upgrades. These are tricky upgrades and should be handled by a contractor. A skilled contractor will make the home improvement upgrades in a high quality and timely manner. In fact, many reverse mortgages will insist that home improvements are handles by trusted contractors. A reverse mortgage will ensure you can afford to get what you want safely and easily through a trusted expert in the field. Use these design ideas to revamp your kitchen swiftly. This home improvement can add value to your house as well as upgrade your living environment dramatically.
Equity Building Upgrades
You can really get opportunistic by using your reverse mortgage to build more equity in your home. If you plan to move to another house, you can use a reverse mortgage to put in improvements that will increase the house's value. You're free to put in a hot-tub, new decks, or picture windows that will attract young buyers. There are many ways to upgrade the curb appeal of your home to demand a higher price for the house in the market. Then, when you sell the house at a premium, you keep the rest of the profits after the bank is paid back. A reverse mortgage can be useful to continue building equity, even if you intend to sell the house.
A reverse mortgage can finance many types of home improvements. When going through the process, it has built in tools to cover minor repairs. Using the additional cash flow from a reverse mortgage, it can help modernize your old house. A reverse mortgage can ensure your home can stay yours, even if you lose you mobility. If this occurs, you can use the loan to make your house accessible. More information can be found here https://reverse.mortgage/. It can help you make sure kitchen and bathroom upgrades are done by good contractors. It can even let you make changes to build equity. A reverse mortgage can help make sure that old house you bought all those years ago can still be as comfortable and modern as you like.