Styling is important for everyone, regardless of size and shape. As the fashion industry changes every year, the ways society views women with curves have evolved too. Ashley Graham, a famous plus-size model, has been a leader in this change and many have looked up to her for her body confidence and fashion advice. From how to wear the perfect bodysuit to how to rock neoprene skirts with crop tops, there are many timeless tips that curvy women can follow up to accentuate their lovely hourglass silhouette and feel fabulous about it. So, there is no need to go back to baggy clothes and hide your curves. Instead, embrace your beautiful body type. Step out of your comfort zone and wear what makes you happy. In order to make it easier for you, here are some fashion styles you can follow to celebrate your curves and feel comfortable in your clothes.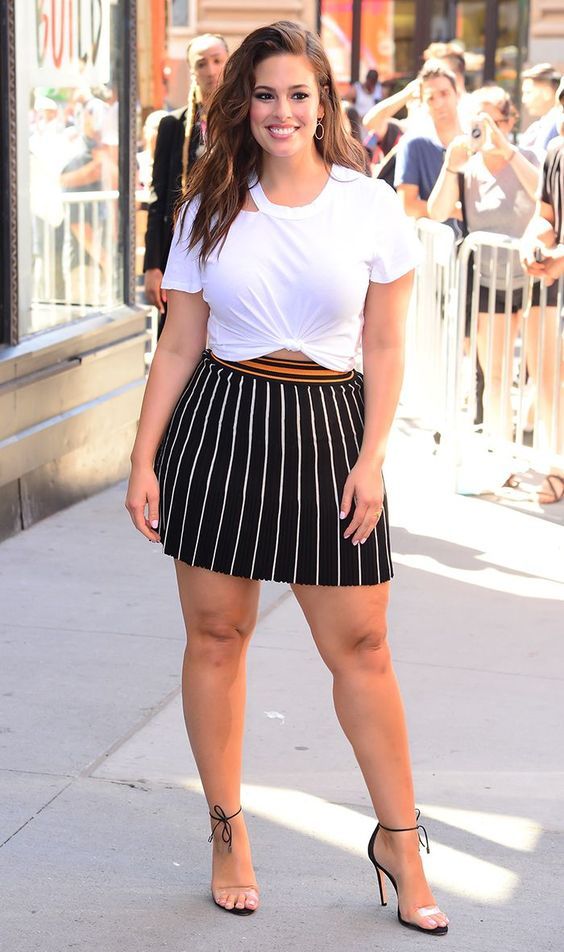 Photo by 90Fashion from Pinterest
Stay comfy in your nightwear
Everyone has a different taste when it comes to nightwear. Some may prefer wearing as little fabric as possible, while others like being covered with tight-fitting pajamas. Whatever the case, your nightwear is very important for getting a good night's sleep. For example, kaftans have become very popular recently because they are very comfortable and come in many shades and prints. Similar to the kaftans is the long V-neck nightgown which is also very cozy, not only for sleeping but for lounging around in it too. Another stylish and comfy option is the matching top and pajama set. This combo is part of the classic PJ style which will never go out of fashion. Wearing bottom PJs with cartoon or floral prints matched with a soft fabric tee are still a very popular choice among curvy women. Lastly, don't forget your undergarments. The plus size intimates also come in different colors and prints that can match your overall nightwear look and make you feel great in your own skin.
Casually running errands
Even if you are going to the store or on a coffee date with your friends, you can still look very chic wearing clothes that are part of the newest fashion trends and style them according to your body type. Because of your hourglass shape, you should opt for clothing that flaunts your curves. One option would be a fitted A-line dress. It is ideal for showing off the waist and flattering legs of all shapes and lengths. Denim jeans and a solid color tee are another option that is perfect for any casual look. Jeans are best worn at a higher rise to highlight your waist as well. Pastel-colored shirts could be your thing as they provide a sassy casual look. An accessory that seems to add more finesse to the look and smooths out the line between jeans and a t-shirt is the corset belt. Not only does it compliment your look, but it also makes you look slimmer.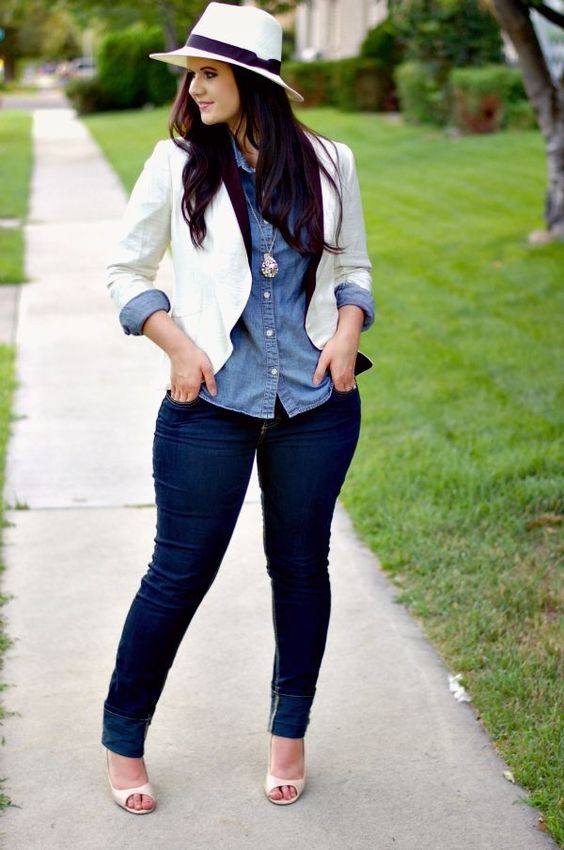 Photo by Hercanvas from Pinterest
Looking chic at the office
There are so many outstanding work outfit ideas that fit any curvy lady. For example, if you are going for a slightly fancier look, opt for a business casual outfit. You can put on the basic high-waisted trousers with a buttoned-up shirt to make you feel more chic and trendy. Or, if you want to experiment more, you can go for bold patterned pants to switch from the classic pairing of jeans. When it comes to the tops, you can wear a statement blouse. Such pieces of clothing with patterns and unique details will complement your entire office look and make you look fashionable. Another idea is to put on a below-the-knees dress in a monochromatic color which screams effortless style. For a more elegant feel, pair your dress with a blazer or cardigan. Lastly, don't forget your pantsuits. A pinstriped suit adds a more refined look to your entire office appearance which also makes you look slimmer.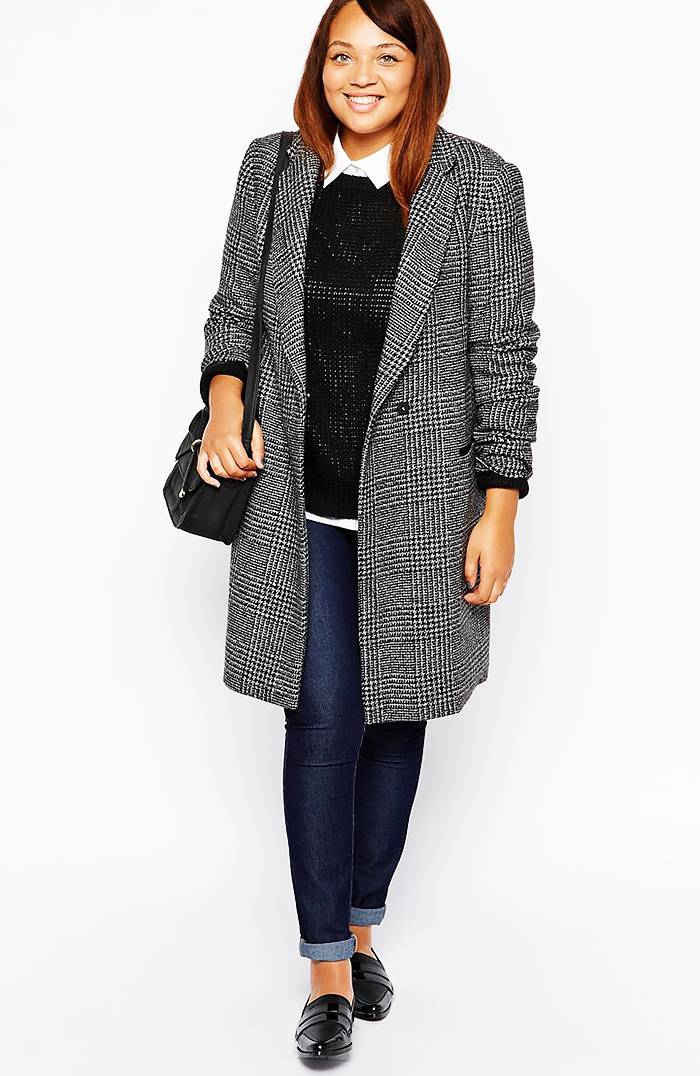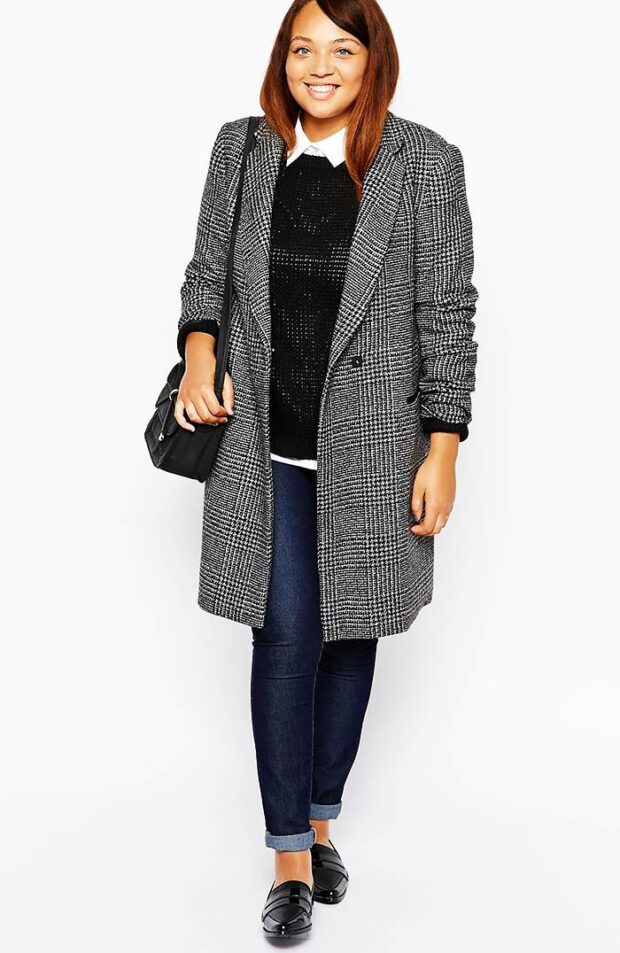 Glamorous evening looks
When it comes to your evening looks you can experiment more with different colors and styles. For example, wearing a bright-colored dress styled with some accessories can give you a dazzling look which you can wear on a night out to the club. Do you remember that A-line dress you liked wearing during the day? Well, you can try it out at night as well to accentuate your curves and style it with some statement jewelry and strappy sandals. Also, an outfit including a simple patterned pencil skirt and a dark-colored top is another perfect choice to make a statement for a classic evening look. If you don't want to wear a dress or a skirt, you can never go wrong with your black denim jeans. Style them with a shimmering black top and high heels to look elegant and stylish at the same time. Besides your black jeans, you can go for jogger pants which also provide a slimming silhouette when paired with a sequined cropped top.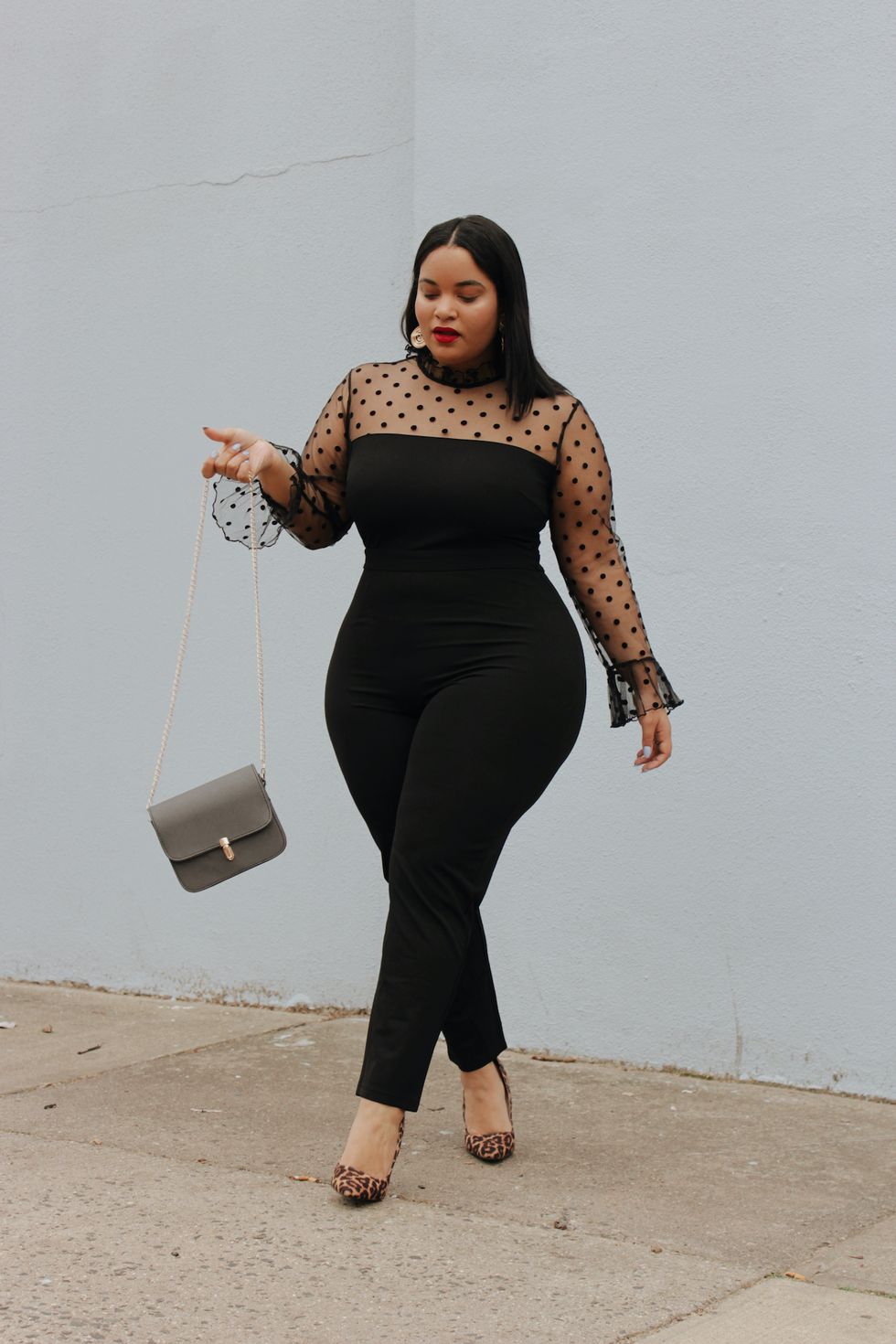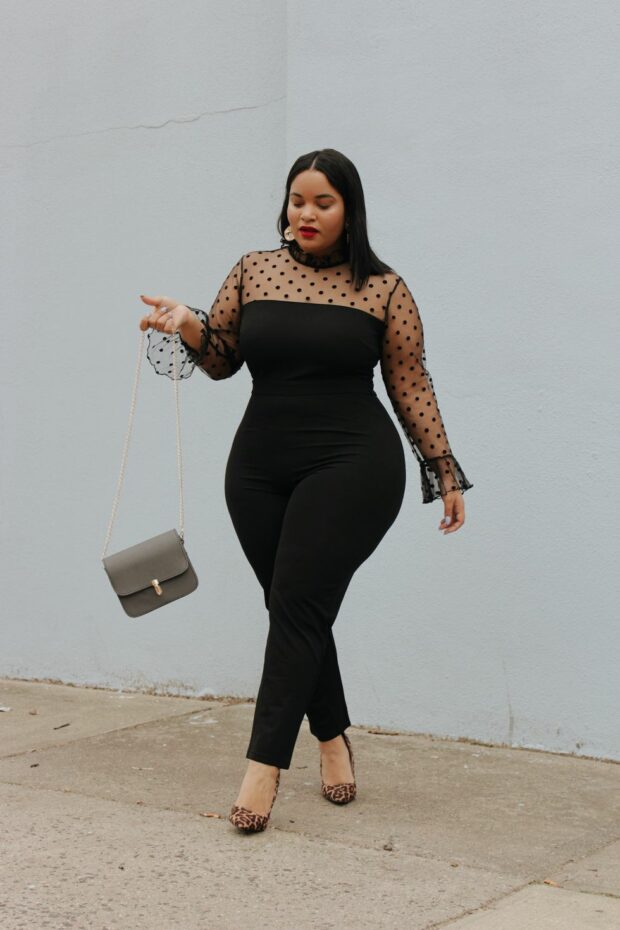 Additional fashion tips to remember
In addition to the many style choices above, there are other fashion tips that you can keep in mind to highlight your lovely body type. For example, having a body briefer makes you look more polished and refined in your clothes. Also, balance between fitted and too tight. The lines of your undergarments shouldn't be seen through your clothing. Wearing thick, stretchy fabrics is great because they are comfortable and ensure you don't feel too tight. If you are conscious about your arms, then make sure you choose the right sleeve as they can disguise any bits you don't like. Kimono sleeves, for example, can help make your arms look slimmer. Lastly, no outfit is complete without the perfect accessory and shoes. Medium-size bags and the classic pumps or pointy flats will provide the neatest look and make you look stylish and elegant.
Final thoughts
Fashion is for everybody, no matter what your body type is. As a curvy woman, you should embrace your body and experiment with every fashion trend you find fits you best. From your intimates to your tops and bottoms of one color and pencil skirts, there are many styles you can choose from that will make you look stylish and chic. You can finally say "no" to oversized clothes and opt for body-skimming clothes that show off your perfect body shape.