Selling a home can be a challenging process, but with the right tips and strategies, you can maximize your home's value and appeal to potential buyers. One often-overlooked aspect of home selling is enhancing the outdoor living space. In this article, we'll explore expert tips for improving your home's exterior and creating an inviting outdoor area that will attract buyers and increase your property's value.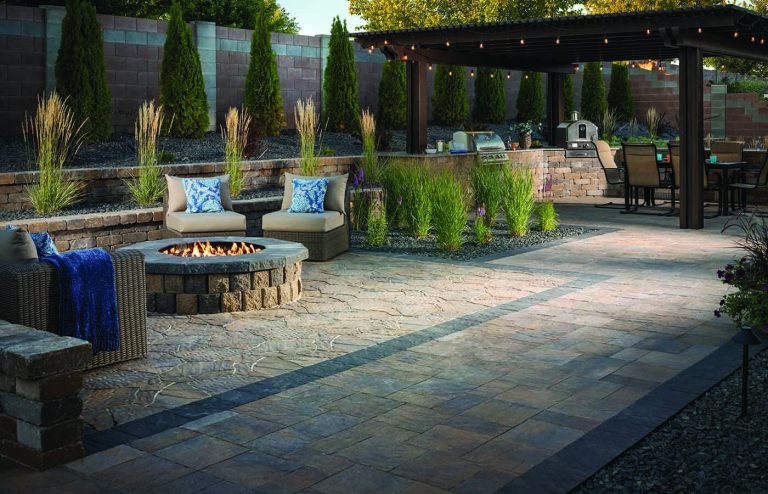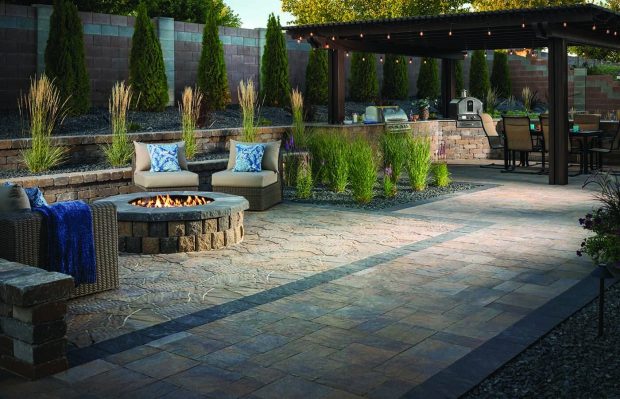 1. Create an Inviting Outdoor Living Space
A well-designed outdoor living area can make your home more appealing to buyers and increase its overall value. Consider adding comfortable seating, a dining area, and even a fire pit to create a cozy, welcoming environment. As Tiffany Parra, the owner of Fire Pit Surplus, says, "When working with a small space, it's important to consider the shape of the fire pit. We typically recommend round or bowl-shaped fire pits for smaller backyards."
2. Enhance Your Landscaping
Beautiful landscaping can significantly boost your home's curb appeal and attract more potential buyers. Make sure your lawn is well-maintained, and consider adding colorful flower beds, shrubs, or trees to make your property stand out. Keep in mind that low-maintenance landscaping is often preferred by busy homeowners, so opt for easy-to-care-for plants that will look great with minimal effort.
3. Clean and Repair Outdoor Features
Before listing your home, make sure to thoroughly clean and repair any outdoor features, such as decks, patios, fences, and walkways. Power wash surfaces to remove dirt and grime, and repair or replace any damaged or broken elements. A well-maintained outdoor space will make a strong impression on potential buyers and show that you've taken good care of your property.
4. Update Exterior Lighting
Good exterior lighting not only enhances your home's curb appeal but also improves safety and security. Make sure your outdoor lighting fixtures are clean, functional, and up-to-date. Consider adding landscape lighting to highlight your home's best features and create a warm, welcoming atmosphere.
5. Add Outdoor Storage Solutions
Many homebuyers are looking for outdoor storage options, so adding a shed, storage bench, or built-in storage solutions can increase your home's appeal. Make sure the storage options you choose are both functional and aesthetically pleasing to complement your outdoor space.
6. Stage Your Outdoor Space
Just as you stage the interior of your home, staging your outdoor living space can make a significant difference in attracting potential buyers. Set up outdoor furniture in a way that showcases the best features of your backyard or patio, and add decorative elements like throw pillows, outdoor rugs, and potted plants to create an inviting atmosphere.
7. Improve Outdoor Privacy
Homebuyers often value privacy in their outdoor spaces, so consider adding elements that provide privacy without sacrificing aesthetics. You can use tall plants, hedges, or even a decorative privacy screen to create a secluded area in your backyard. This will not only make your outdoor space more appealing to potential buyers but also add to the overall value of your home.
8. Create an Outdoor Kitchen
Outdoor kitchens have become increasingly popular in recent years, as they provide a perfect space for entertaining and enjoying meals al fresco. If your budget allows, consider adding an outdoor kitchen to your home. This can include a built-in grill, a countertop for food preparation, a sink, and even a refrigerator. A well-designed outdoor kitchen can significantly increase your home's value and make it stand out to potential buyers.
9. Invest in High-Quality Outdoor Furniture
High-quality outdoor furniture can make a world of difference when it comes to the overall appeal of your outdoor space. Invest in durable, weather-resistant furniture that not only looks great but also provides comfort to potential buyers. Remember to choose a style that complements your home's exterior and creates a cohesive look throughout your property.
10. Add a Water Feature
Water features, such as fountains, ponds, or waterfalls, can create a soothing and relaxing atmosphere in your outdoor space. They can also serve as a focal point and add a touch of elegance to your landscape. Consider adding a water feature that fits the style and size of your outdoor area to enhance its appeal and make it more attractive to potential buyers.
By incorporating these additional tips into your home selling strategy, you can further increase your property's outdoor appeal and make it more enticing to potential buyers. With a well-designed and inviting outdoor space, you'll have a better chance of selling your home quickly and at the best possible price in the competitive real estate market.