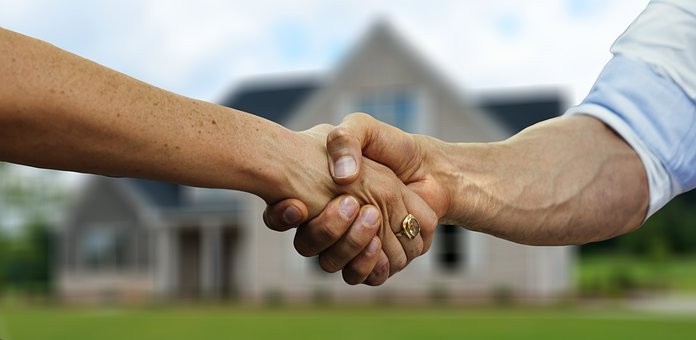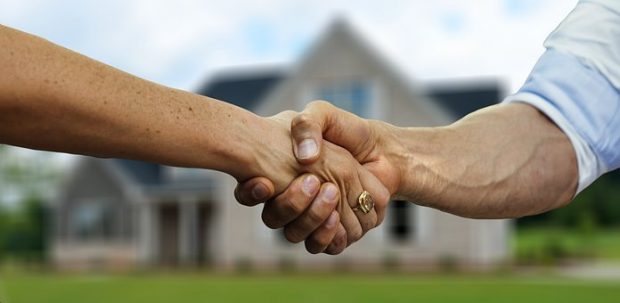 Selling a house is not always a straightforward process, and can often come with considerable stress. If you are looking to move into another home, there can be uncertainty regarding how to buy and sell a house within a specified timeframe to avoid the risk of paying two mortgage payments every month. Added to this is the inconvenience of having to keep your home presentable and available to the viewing public while packing your belongings.
In 2020, it took 25 days on average for a house to come off the market. There are many factors that can influence the sale of your house and the length of time it is on the market. These can include the level of demand from buyers, the time of year, interest rates as well as the age, condition and location of your property. To put yourself in the best position you can, we have come up with some helpful strategies to ensure the successful sale of your house.
Know the Market
To maximize your chances of a successful sale, it is important to know the difference between a seller's and a buyer's housing market before listing your property.
During a buyer's market, the supply of homes for sale will exceed the level of demand from buyers resulting in properties staying on the market for longer periods. As supply outstrips demand, there will be a corresponding drop in house prices. This type of market favors buyers as they can afford to be selective knowing they have little competition and greater negotiating power.
With a higher number of sellers trying to win the attention of a limited number of buyers, selling a home in this environment will often require homeowners to agree to lower their asking price or offer other incentives such as covering the cost of repairs or closing fees in order to secure a sale.
If you are trying to sell your house in these market conditions, it is important to make your property stand out from the rest, and to be open to negotiating with buyers to avoid the risk of them walking away.
In a seller's market demand from buyers is greater than the supply of available homes for sale, resulting in higher house prices. Sellers will have the upper hand here and will often benefit from receiving many offers which can lead to a bidding war between multiple buyers, pushing up their original asking price.
As a seller in this market, you will have greater leverage to negotiate your terms and greater freedom to reject offers that are below your asking price or come with conditions attached.
By understanding the real estate market you will be better informed during the sale process enabling you to price your property correctly and know your negotiating limitations or advantages with prospective purchasers, helping you to achieve a better deal.
Timing Your Sale
Along with understanding the housing market, certain months of the year are better than others when it comes to selling a house. According to the National Association of Realtors (NAR), springtime is generally considered to be the best time to sell a property, as the weather makes it ideal for viewings and for properties to be photographed for listings. As the house buying process can take some months to close, many families also prefer to start their search in spring as the transaction will likely complete in the summer when the school term has ended enabling them to move to their new home in time for the start of a new school year.
Conversely, the worst time to sell a house is during the winter. Many people prefer to stay indoors as the nights draw closer and the temperatures drop, instead of going out to view houses. In addition, people are often busy with social engagements and family gatherings due to the festivities of the holiday season. These factors mean that house hunting is likely to take a back seat over other priorities.
When selling your home, it is wise to take advantage of these cycles in the year to optimize your chance of securing a quick sale as well as maximizing your sale proceeds.
 Make Your House Ready for Viewings
You only have one chance to make a good impression. It is important, therefore, to present your home in the best light you can. A deep clean of every room, as well as a thorough decluttering of items, will make your rooms seem bigger and brighter. Tend to any minor repairs around your home which buyers may pick up on such as leaky faucets, faulty light bulbs or broken door handles.
Your real estate agent can also offer valuable and impartial advice on areas that need attention or can be accentuated to make your home stand out. For example, painting the walls in a lighter color or depersonalizing your living room by removing family photographs and personal artifacts to add an air of neutrality. If you are short on time, consider hiring a staging company that will furnish and curate your home to get the best out of every room.
The feeling prospective buyers have of your home as they approach it will be based on its appearance from the outside. Making it look as presentable and inviting as possible will avoid the risk of endless viewings without any offers.
There are many ways to enhance the exterior of your property and improve its curb appeal. If you have a front yard, make sure the lawn is lush and vibrant by keeping it mowed, well nourished and free from weeds. Add a pop of color by planting some flowers around the edges of your garden or along your window ledges or porch. Trees and shrubs should be neatly trimmed and, depending on the season, fallen leaves gathered up.
Make sure any decking, or patios are well-maintained and all exterior light fixtures and bulbs are in good working order. Use a jet wash to clean your driveway, gutters and any siding on your house. Varnish or apply a new coat of paint to your front door and add a set of house numbers to your property to uplift its appearance and make it easier for potential purchasers to find your home.
Follow the three tips in this article to gain an advantage when selling your home, helping you to secure a fast and  successful sale.