Wouldn't it be nice if all the things that stress you out just magically went away when you became pregnant? Talk about wishful thinking! Not only do you still have all those everyday stressors, but you've also got new anxieties like pregnancy discomfort, body changes, and the responsibility of creating a new life to add to it all.
It used to be that women were expected to take it very easy throughout their pregnancy, staying indoors and really not doing much at all. Nowadays, we all try to keep doing everything we normally do without letting the fact that we're pregnant affect our daily routines. After all, you're not sick! Being pregnant is natural and normal, right?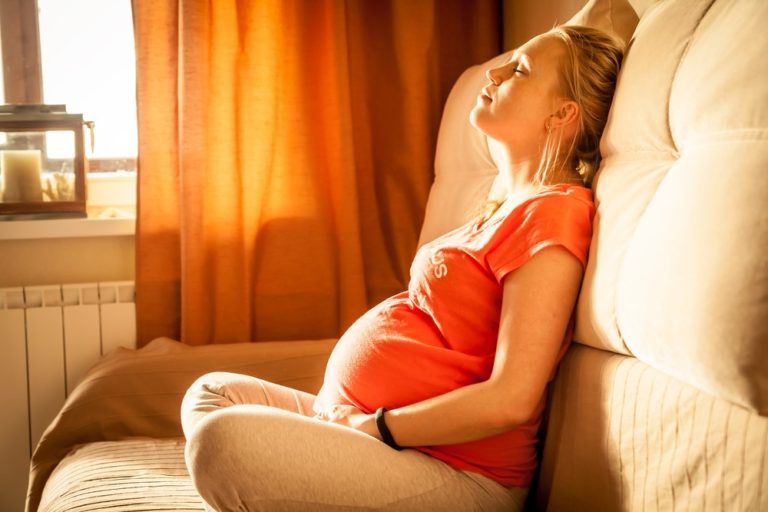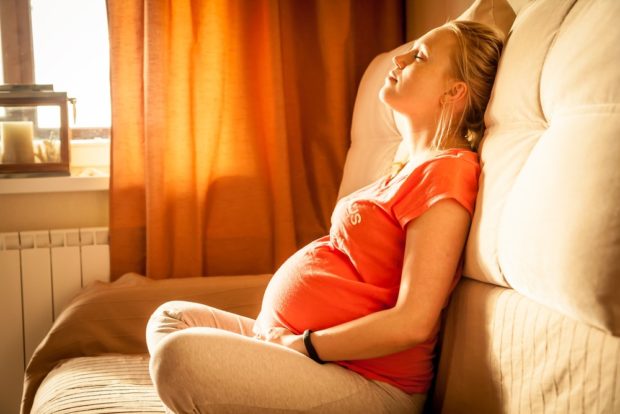 But, the thing is, although being pregnant is a normal part of a woman's life, we need to admit that our pregnant bodies are working a lot harder than they normally do at other times. Your body absolutely needs more rest and less stress at this time, and it's nothing you should feel guilty about! Here are 11 tips to help you relax and de-stress throughout your pregnancy so that your body can get the extra rest it needs.
1. Get Used to the Idea of Taking It Easy
Start paying more attention to your body. When your body is telling you to rest, listen to it. Sit down, put your feet up, and just relax. Have a little nap if you need one. Take a break before you get to the point of exhaustion. Don't be afraid to ask for a little help from your partner, family, and friends if you have other children to tend to.
Many women get the urge to clean like crazy when they're pregnant but try to be realistic about it. Don't take on a major spring cleaning project right now. Stick to the essentials and save the rest for after the baby is born. Better yet, have your partner take on some of the more burdensome cleaning duties for the time being.
2. Consider Having a Prenatal Massage
Even if you don't normally go for massages, consider having them during your pregnancy. The prenatal massage experts at the Yinova Center in New York City say that having regular prenatal massages during pregnancy can not only promote relaxation, they can also reduce fatigue, mental strain, and anxiety. And that's not all! Prenatal massage has even been shown to reduce the need for medication during delivery, shorten delivery times, lower the number of C-sections, and reduce the number of epidurals requested by women in labor.
3. Get Plenty of Exercise
When your body is achy, the last thing you want to do is exercise, but you really should give it a try. Exercise will give you a physical and mental boost that can really help manage stress. Yoga, walking, and swimming are all great options.
4. Enjoy the Sunshine and Fresh Air Whenever You Can
Getting out in the fresh air and sunshine can give you a huge emotional boost. Try to get outdoors for a little while every day, whether you go for a little walk or even just sit in your favorite chair. Just be cautious of sunburn or overheating if it's very hot outside.
5. Get Informed
It's perfectly natural for a pregnant woman to have loads of questions and concerns. Learning everything you can about pregnancy, birth, and caring for your baby will help to ease your mind, so don't be afraid to keep a list of questions to ask your healthcare provider at your next visit. Pregnancy books and websites are also excellent sources of information.
6. Share Your Concerns
Don't hesitate to share your anxieties with your partner and those closest to you. Talking about your concerns with your partner or friends and family who have been there can be a huge source of relief. If you don't have friends with children, find a moms' group online or in your local area.
7. Take a Relaxing Bath
Even just a warm shower can relax away aches and pains, but a warm bath is so much better! You can add some pregnancy safe aromatherapy oils, light some candles, and listen to some soft music for a thoroughly pampering and de-stressing experience. Remember that hot baths (no saunas, hot tubs, or steam rooms, either!) are not safe during pregnancy, so just keep the water comfortably warm.
8. Visit a Spa
Heading to the day spa when you really need to get away from it all is a great option. Have a pedicure, manicure, or facial to give your body some much-needed pampering.
9. Learn How to Meditate
Meditating is a great way to calm your mind, whether you're pregnant or not. Practice meditating for at least a half hour, a few times each week. If you have other children, wait until they go down for their afternoon nap. Choose a peaceful spot and put on some quiet music. You might even want to try one of the many pre-recorded guided meditations you can find in most bookstores, or even on YouTube. Taking a prenatal yoga class can also be a great way to learn meditation and relaxation techniques.
10. It's Okay to Spoil Yourself a Little Bit
When everything and everyone in your life is focused on the arrival of your baby, there will be times when you need a break from it all, and that's okay! Doing something nice for yourself can certainly boost your mood. Try a little retail therapy, have lunch with some friends, or do whatever it is that just makes you feel good.
11. Take a Vacation with Your Partner
This is probably going to be the last chance you and your partner have to get away for a while, so take advantage of it. If you have older children, recruit their grandparents or other family members to help out so the two of you can get away for a few days. It doesn't have to be expensive or extravagant… just find a nice hotel where you can relax and go out for a nice meal or two.
Most importantly, enjoy this time! It will be over before you know it, and then you'll be holding your beautiful newborn in your arms.