What you wear on the outside can speak volumes about who you are on the inside. Whether you're passionate about environmental issues, want to show love for your favorite band, or just want to let your style do the talking, here are 10 ways to be the book that really can be judged by its cover.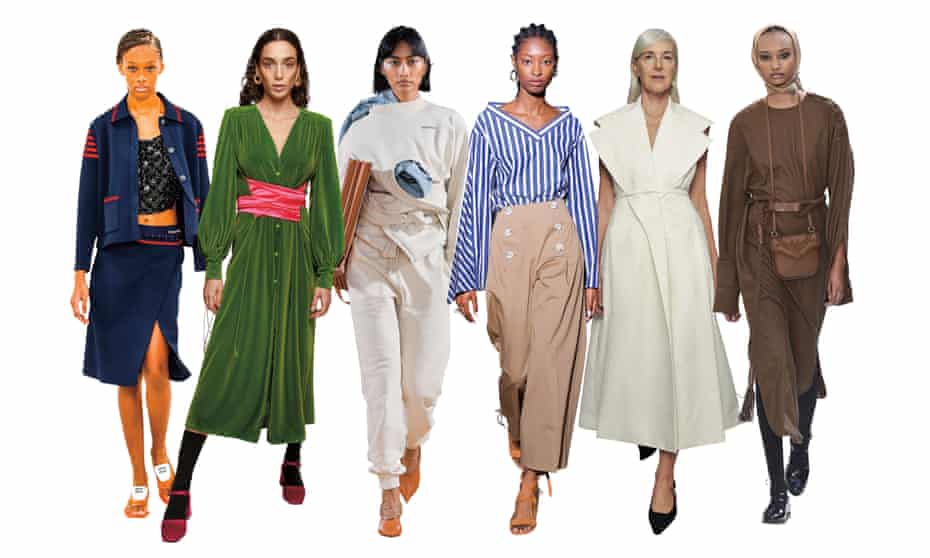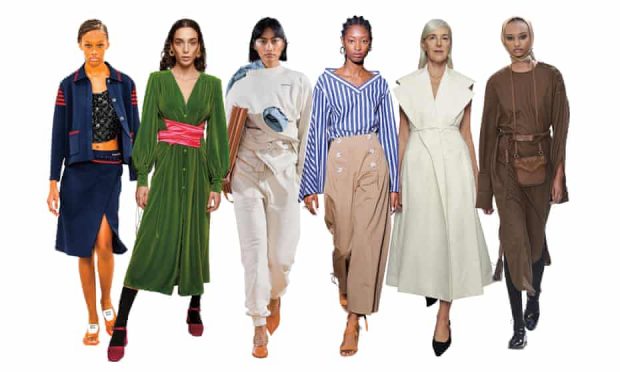 Wear Your Heart on Your Sleeve
If eco concerns are important to you, then consider expressing this in your choice of attire. Many brands, including designer labels, are now moving to sustainable manufacturing, so do some research online to find the ones that best fit with the principles that matter to you.
Look for clothing made from recycled, or organic materials, and trawl the treasures of second-hand stores for the ultimate sustainable choice.
Personalization Makes it…Personal?
This may seem an obvious one, but one of the ultimate ways to show your true self is to literally incorporate your name into what you wear! There are many options available for customizing T and sweatshirts; and don't forget the accessories, too: a name necklace, in chunky gold as a statement, or cursive sterling silver for an elegant touch, is a fabulous way to add personal flair to your look.
Confidence in Clothing
What you wear should make you feel fabulous, so choose outfits that promote this. Go for styles that make you feel amazing, and colors or patterns that make you smile. Get to know what looks good on your body shape, and what clothes make you stand up taller, and smile wider. And then wear them. All the time.
Add an Accessory
Let a key accessory speak for you, by choosing an item that has personal relevance to you. It could be a vintage brooch from a family member, a bracelet you were given by a friend to commemorate your bond, or a plastic keychain that attaches to your bag that reminds you of a great day out by the ocean.
Whatever accessory you pick, it's a potent symbol of your personality and the history that's shaped it.
Customize Your Wardrobe
If you're feeling confident, and have an eye for design, consider customizing the clothes you already have. Try embellishing jeans with beads, craft jewels, or patches. Personalize a T-shirt with specialist fabric paint. Shorten the length of a dress or try artfully fraying the edges of a denim jacket. Have fun re-creating your clothes so that they reflect your personality!
The Classic Band T
Express your love for your favorite band by wearing a T that tells the world that you're their number 1 fan! The band T never has and (I feel totally confident saying) never will go out of fashion.
Whether it's vintage Whitesnake from a tour back in the day, or was brought last week at a Taylor Swift gig, be proud of your passion for the music and that you were there to see the live set.
Try Your Hand at Jewelry Making
A great way to let your personality shine through your fashion choice is to craft your own pieces of jewelry. Consider buying a custom kit to create your own necklace or bracelet or, if you've got the chops, buy in the supplies and make something from scratch.
Bespoke, one-of-a-kind accessories are a unique way to add the ultimate in personalization to your outfit.
Don't Be Afraid to Experiment
It's easy to get stuck in a rut when it comes to our wardrobes: and then suddenly you realize that your closet is full of clothes that, sure, represented you a decade ago, but don't really do it for you now – they're not who you are anymore.
So – time to hit the shops. If you're on a budget, think and purchase carefully to build a capsule collection that can be worked hard. While you're shopping, consider the personality and style you'd like the clothes to reflect; and don't be scared to experiment: from personal experience, stuff I was scared to wear in my twenties I'm quite confident in putting on now. While some of my outfits from that long lost time are best killed with fire.
Match Your Mood
Consider allowing your emotions and mood to be reflected in the clothes and accessories you select for your day. If you're feeling nervous, try incorporating a color you find calming into your outfit or an accessory that is soothing due to its personal significance to you. If you're feeling fierce, harness that vibe with a killer statement necklace or an edgy jacket. Use what you wear to boost a happy, energetic mood, or to alleviate a difficult one.
Signature Styling
When it comes to showing the world who you are, finding your style tribe is key: and if it's a tribe made up of one (you), then more power to your elbow.
Discovering a look that works for you, and makes you feel good is crucial in expressing yourself through your fashion choices: embrace the gothic if that's what you connect with, or wear fairy wings around the office if your boss doesn't mind.
Look to create a signature style, whether that's through a penchant for patterns, a propensity to mismatch colors and fabrics, or through a love of flat shoes – it doesn't matter what the signature looks like, it matters that it's yours and that you can re-create it with ease time and again.