Modern interior design, usually confused with contemporary design, is a style of home decorating that has roots in the 20th century. It features simplicity combined with an appreciation for neutral colors, open spacing, and decluttering. Have you been looking for ways to style your home the modern way?  Here are ten simple ways to help transform your house using modern interior designs:
1. Keep Everything Simple
The first thing you need to know about modern interiors is that they are simple. From the neutral colors to the clean lines and lack of unnecessary details, the modern interior can be welcoming, open, and stylish, which is in contrast to the typical dull outlook to which some people ascribe it.
In fact, another plus of modern interior is that it could help improve your lifestyle by reducing stress significantly. Research has shown that clutter can increase stress levels and anxiety, and keeping your interior as simple as possible can help you avoid such debilitating feelings.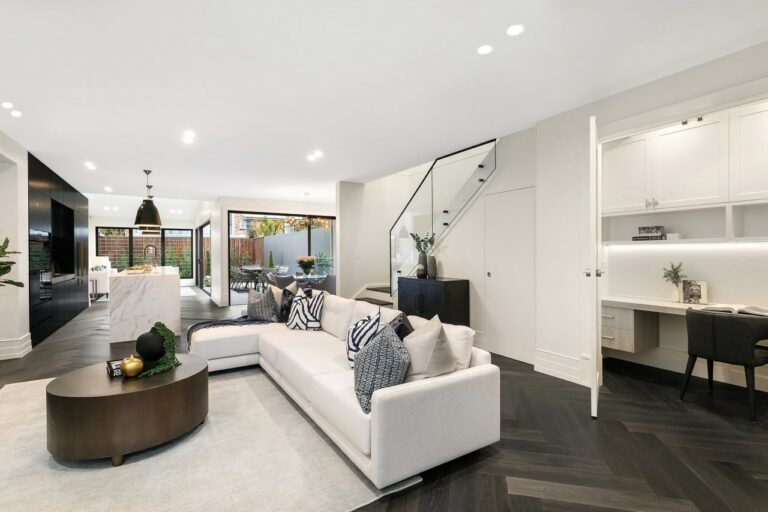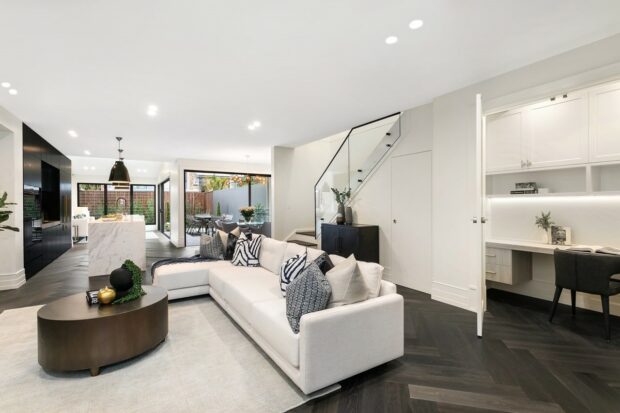 2. Go For Neutral Colors
Neutral colors are some of the most defining features of modern interiors. The calmness of neutral colors can add the effect you have been looking for in your home.
You can choose shades of gray and white for the exterior and the interior, and opting to accessorize with colors that look well against neutrals. This mixture can transform your home into an elegant, stylish, yet calm environment that you will never be tired of coming home.
3. Accessorize With Skirting Boards
Skirting boards are essential features of modern interiors. They are used to cover and protect the border between the wall and the floor. You may opt for modern Australian skirtings if you want to take your home's aesthetics to the next level.
Modern skirting boards are simple in design, with straight, clean lines and geometric patterns, something you would definitely want to see in your modern home.
4. Incorporate Open Spaces
If you're going to style your home the modern way, then be ready to embrace open spaces. A spacious home design facilitates airflow and reduces excessive clutter in the house. This means a lot of natural light and uncovered windows. If you must use curtains, make sure to use the lighter ones so natural lighting won't be blocked out.
Open spaces might be difficult to achieve in a home with closed rooms and little to no open spaces. Nonetheless, you can still wriggle your way through by creating an illusion of open spaces. For instance, you can use light window coverings instead of thick ones.
You can also avoid cluttering the room with too many things. When you declutter right, it can give a feeling of open space, even if there isn't.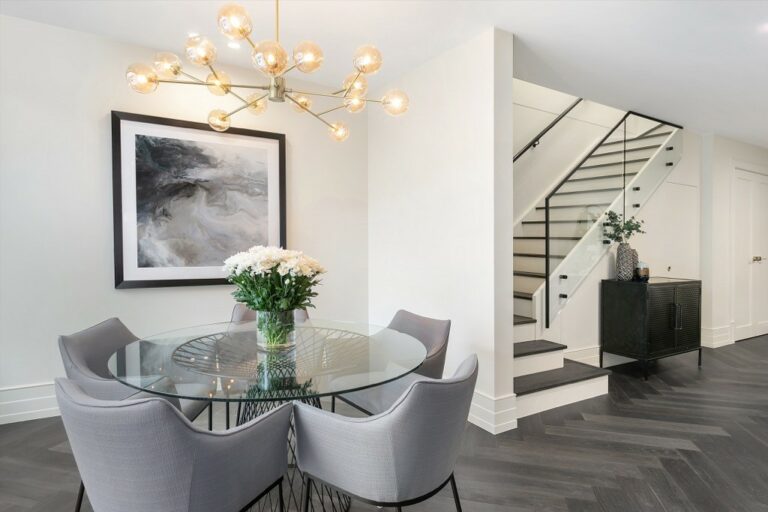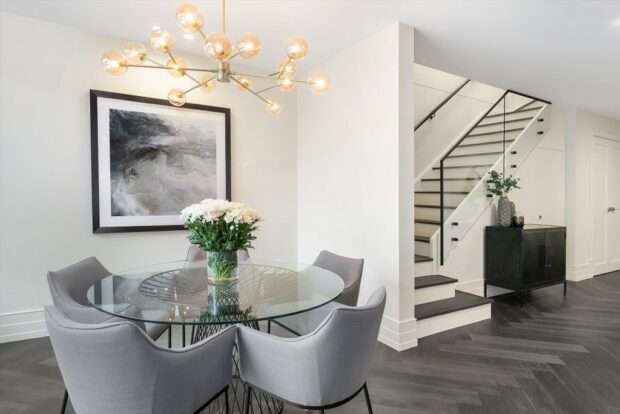 5. Clear And Straight Lines
One of the most apparent features of modern interiors is the straight lines. Although there are curved lines involved, they are usually immaculate and organized. You can generally identify these lines in the use of high ceilings, windows, skirting board designs, walls, furniture, and art.
When it comes to modern interiors, less is more. Take advantage of fixtures that are elegant, clean, smooth, and with straight lines and geometric patterns.
Go for straight and clean lines in the bedroom in terms of beddings, bed, rugs, and other accessories. Avoid putting too many things in your bedroom. Instead, opt for a well-put-together elegance that is as simple as it is breathtaking.
Moreover, you can also invest in modern style furniture to complement your modern decor. They are usually straight-lined, made with plain fabrics, and devoid of unnecessary decorations, which are characteristics that are very much ideal for modern interiors.
6. Simple Flooring
It is best to keep the flooring as simple as possible. You can go for a wooden floor or tiles with rugs and carpets that feature geometric patterns. An area rug is a perfect accessory to a modern style home. They are famed for their ability to transform a room and call attention to a particular area.
7. Invest In Some Artwork
Artwork can add aesthetics and help personalize your space. Expressive artworks work best with modern interiors. It's best to go for evocative art pieces that possess vibrant colors and are devoid of realism.
However, do not make the mistake of incorporating too many atworks or of hanging an art piece on every wall. It could just be a single piece that is stunningly unique. Also, avoid setting up any sort of gallery as this can ruin the modern look you are going for.
Make sure you draw attention to your artwork by using effective lighting or putting it at a strategic location. If you must put several art pieces together, make sure you put them close, so it gives an illusion of one big art piece.
8. Go for A Modern Style Bathroom
Your bathroom should never be an exception when styling your home the modern way. Stick to a clean and simple design, but it doesn't have to be boring.
You can make use of polished and vibrant tiles, include shelves made out of natural materials, add a huge mirror, etc. Whatever you choose to do, make sure you don't end up cluttering the bathroom area. If rightly done, creating the perfect, serene bathroom can significantly impact your humble abode.
9. Declutter Your Kitchen
Don't forget that the true mark of a modern home lies in its simplicity and serenity. So, when it comes to kitchen designs, make sure you get rid of unnecessary structures to give enough room for easy access, movement, and cooking.
Also, when choosing your cabinet options, it is advisable to go for a not too embellished or decorative choice. The floor should be in neutral colors, and can withstand time and the stress of cooking.
The flooring should also be simple and made from natural materials. And, don't forget to include storage to keep your kitchen clean and decluttered.
10. Go For Reflective Surfaces
There is a reason why reflective surfaces are very popular when it comes to modern interiors. It is because modernism was birthed during the age of industrialism, when reflective materials, like glass, chrome, steel, and concrete, became huge, important elements in a building.
So, what better way to incorporate the elements of the modern interior to your home than using reflective surfaces?  You can opt for a mixture of stone, concrete, glass, and metal, and, if you find this too clinical, then you can slightly soften up the decorations by using thick fabrics for your rugs and pillows.
However, when softening the environment, make sure you avoid too colorful prints, since it will defeat the whole idea of simplicity.
Conclusion
Styling your home with a modern interior shouldn't be too difficult or tedious at all. There is plenty of room to explore, and the rules are not too rigid, allowing for more flexibility. All you need to remember is to keep things as functional and simple as possible. Also, don't forget to incorporate the tips above; before you know it, you already have a perfectly created modern home that you've been dreaming of.