Winter is upon us, and as the temperature drops, it's time to elevate your style game with some chic and cozy high-boss outfits. High boots are not just a winter wardrobe essential; they are a fashion statement in themselves. Not only do they keep you warm, but they also add a touch of sophistication and glamour to any outfit. Whether heading to the office, a night out on the town, or a casual weekend brunch, high boots can be styled in numerous ways to suit any occasion.
Knee-High Boots with Midi Skirts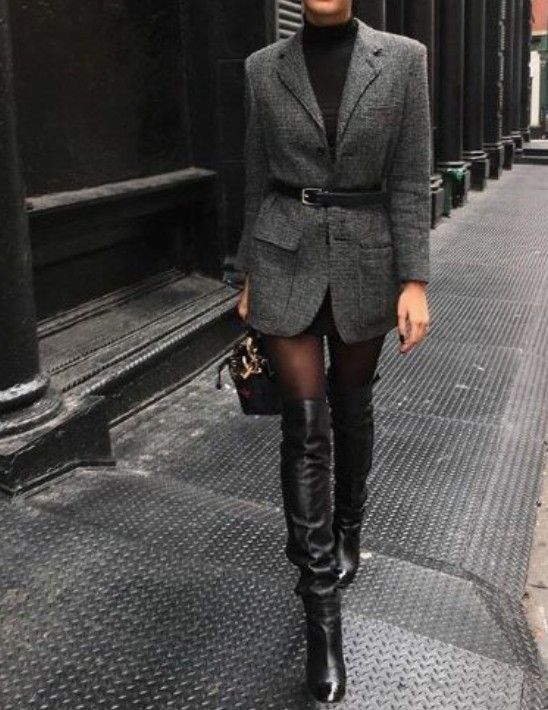 Combine the timeless elegance of knee-high boots with the feminine charm of midi skirts. Opt for a cozy knitted midi skirt and pair it with knee-high leather boots. Complete the look with a tucked-in blouse and a tailored coat for a chic and polished appearance. This outfit is perfect for a day at the office or a sophisticated evening event.
High Boots with Skinny Jeans and Oversized Sweaters
Pair your favorite high boots with skinny jeans and an oversized sweater for a relaxed yet stylish look. This ensemble strikes the perfect balance between comfort and fashion. You can accessorize with a statement belt and a slouchy beanie for an effortlessly cool vibe. Whether running errands or meeting friends for coffee, this outfit is a winner.
High Boots with Leather Pants and a Moto Jacket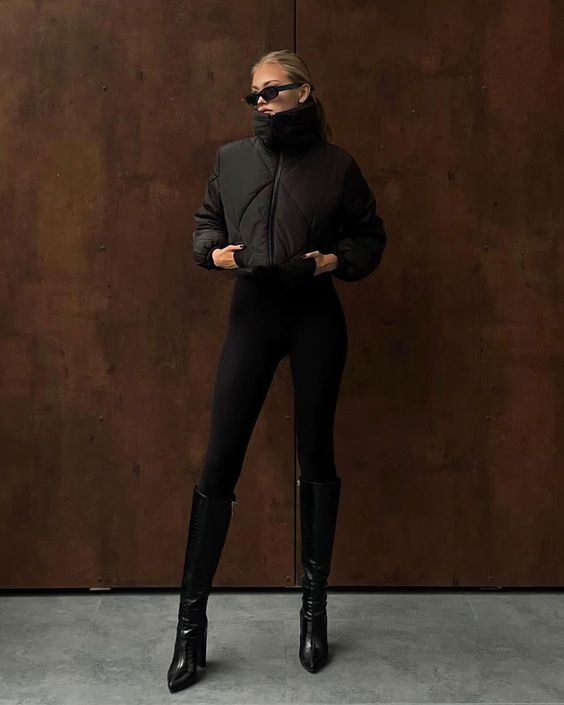 If you're a fan of edgier styles, high boots can be your best friend. Pair them with leather pants and a moto jacket for a bold and trendy look. Add some chunky accessories like a studded belt and statement earrings to enhance the edgy vibe. This outfit is ideal for a night out or a concert, making you the epitome of cool sophistication.
High Boots with Boho Dresses and Fringed Accessories
Embrace your inner bohemian goddess by pairing high boots with flowy boho dresses. Opt for dresses with floral prints, lace details, or embroidery for that quintessential boho charm. Complete the look with fringed accessories like a suede bag or a shawl. This outfit is perfect for music festivals, outdoor parties, or any event where you want to channel your free-spirited energy.
Thigh-High Boots with a Sweater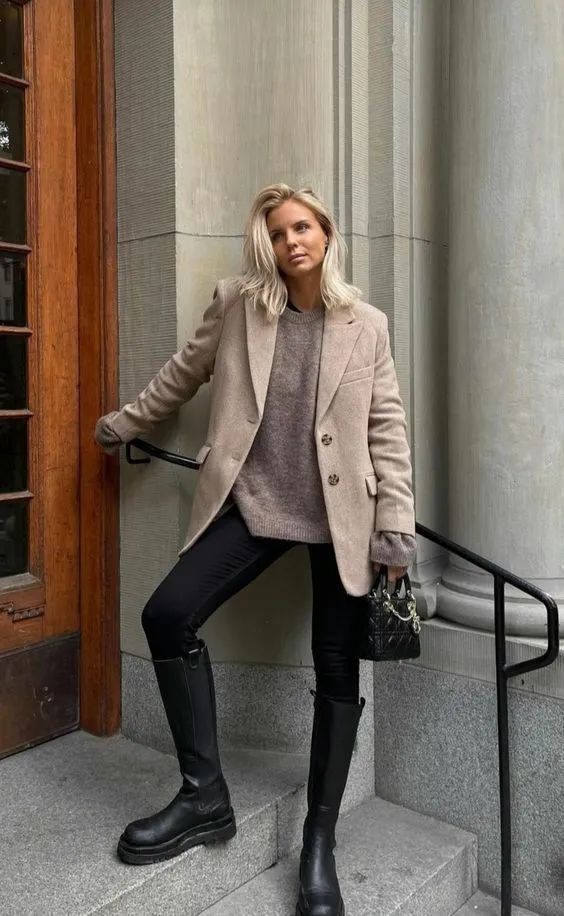 For the ultimate winter glam look, style thigh-high boots with a sweater. Thigh-high boots not only keep you warm but also add a touch of drama to your outfit. Choose a sweater dress in a neutral tone like beige or grey and pair it with black thigh-high boots for a sleek and sophisticated appearance. Add a statement coat and a wide-brimmed hat to complete the ensemble. This outfit is perfect for a date night or a night out with friends.