It can be nearly impossible to fall and stay asleep when you're suffering from bed-borne allergies. More than 50 million Americans struggle to cope with allergies each year. This equates to quite a lot of tossing, turning, and nighttime sneezing.
Fortunately, investing in a pillow for allergies (or a hypoallergenic pillowcase) may help you find the relief you so desperately seek. Today, we'll explore the causes behind nighttime allergies and the features to look for in a hypoallergenic pillow.
We'll also take a moment to review some of the best hypoallergenic pillows for asthma and allergies. This information could help you choose the ideal bedding to help you enjoy restful, allergy-free slumber.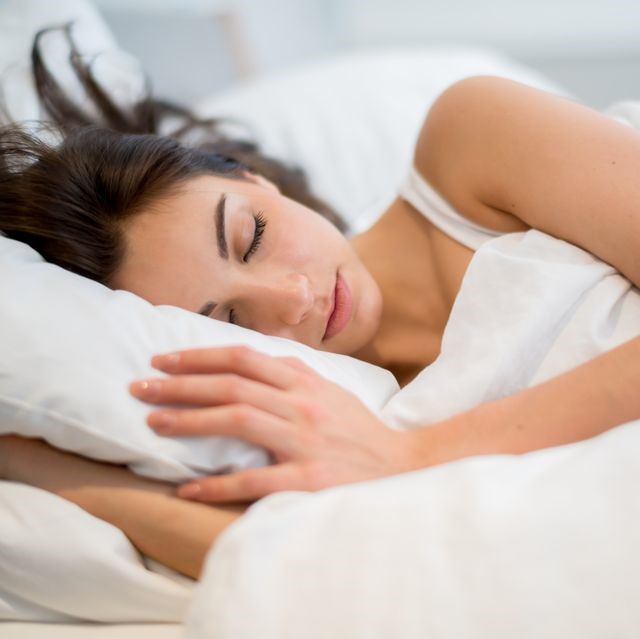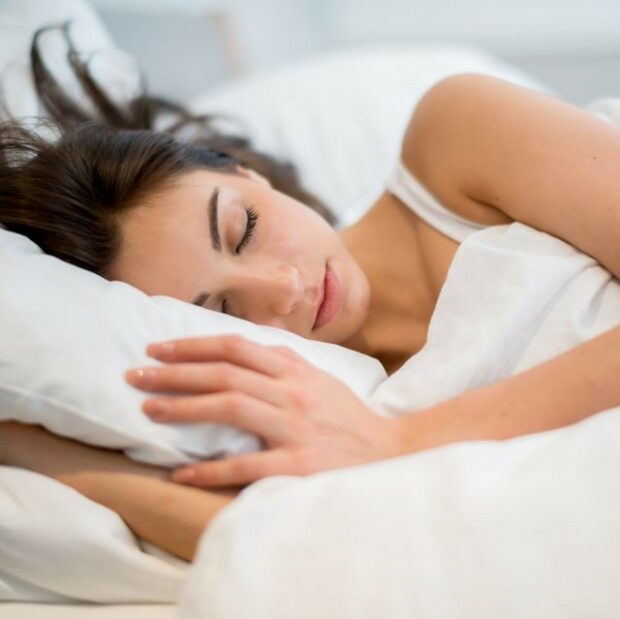 What Causes Nighttime Allergies?
When it comes to nighttime allergies, there are several potential causes. Consequently, it can be tricky to diagnose the exact reason why you're experiencing nightly sniffles and sneezes.
But if you're suffering from nighttime allergies, there's a good chance that it may be caused by:
Poor dietary choices
Physical contact with dermatological allergens
Insect bites and stings
Residual pet dander
Dust mites
Mold
Plant pollen
Certain types of medications or drugs may also trigger an allergic reaction. When these allergens are consumed close to bedtime, it can be difficult to determine the exact cause behind an allergic reaction.
As such, you may find more success in diagnosing the cause of your nighttime allergies by diligently eliminating all potential causes. Choosing to eat foods that you are certain will produce no allergic reaction is a great first step.
You could also attempt to limit medication usage and consumption up to three hours before resting. Checking that your home is free of parasitic or stinging pests is also crucial. Mold and mildew issues can also contribute to allergic reactions.
Still, if your home is clean and pest-free and your diet consists of zero allergens or potentially harmful medications, dust, dander, or pollen may be to blame. These culprits require hypoallergenic solutions. A change of bedding could help.
Things to Look For in a Hypoallergenic Pillow
Before you can choose the perfect hypoallergenic bedding, you'll need to know what to look for in such products. Hypoallergenic pillows and pillow protectors generally follow a few basic tenets.
Understanding these patterns and rules can help you choose the ideal option for your allergy needs and sensitivities. In general, shoppers will want to consider four primary factors when choosing a hypoallergenic pillow. These factors are:
Material
Firmness
Washability
Price
Some pillows may claim to be hypoallergenic but feature zero hypoallergenic materials or additives. Others may be fully hypoallergenic but unsupportive, leading to morning aches and pains.
Additionally, it's crucial to choose an easily washable pillow. Otherwise, your new hypoallergenic bedding may not stay allergen-free for very long. Lastly, consumers will want to consider their budget when making a purchase.
Choosing a hypoallergenic material for your pillow can be tricky if you're not aware of your options. In general, these materials naturally repel pests and allergens, including dust mites, bed bugs, and mold spores.
Some of the most common hypoallergenic fabrics include:
Cotton
Hemp
Bamboo
Linen
Silk
Wool
Using a mattress built of memory foam, latex rubber, or tightly-woven polyester fibers can also help keep dust mites and other allergens from infesting your bedding. It's also crucial to keep your bedding clean and washed.
This can help you avoid a build-up of dead skin, body oil, and pest-attracting pheromones in your sheets, pillows, and comforters. However, choosing a hypoallergenic material for your bedding isn't the only thing you need to consider.
It's equally important to choose a pillow that is supportive and comfortable enough to fall asleep on. If you fail to choose the right firmness level for your new hypoallergenic pillow, you may awake with unwanted aches and pains.
The Best Pillow for Allergies
There are hundreds of hypoallergenic pillows, pillowcases, and pillow protectors available. Choosing among them can be a time-consuming challenge. Fortunately, we've scoured the internet to find the best options for allergy sufferers.
No matter what you're allergic to, there's a hypoallergenic solution designed just for you. Some of these pillows are better-suited to particular sleeping positions, and some are great for individuals of all weights and sleeping styles.
It's also vital to consider investing in a hypoallergenic pillow protector instead of purchasing new pillows. Doing so may just be the most cost-effective solution to nightly allergy issues. Still, a few brand-new pillows might just be the better choice.
1.Beckham Hotel Collection Gel Pillow (2-Pack)
The affordable duo of 100% cotton pillows features a down-alternative filling that's infused with cooling gel. This makes these pillows a worthwhile option for hot sleepers and those looking for the ideal combination of firmness and comfort.
Due to these pillows' innovative design, this option is suitable for side, back, and stomach sleepers. They're also machine washable, making them a convenient choice for those who prefer to avoid dry cleaning fees.
2.Coop Home Goods Premium Adjustable Loft Pillow
Though this singular hypoallergenic option is a bit pricier than the average model, it features a combination fabric made of tightly-woven polyester and bamboo-derived rayon. This makes it a highly durable and mite-resistant pillow.
The Coop Home Goods Premium Adjustable Loft Pillow also features an entirely customizable filling level. This helps ensure that all users enjoy the ideal level of firmness or softness from their pillow.
3.WonderSleep Dream Rite Hypoallergenic Memory Foam Pillow
The foam filling used to keep this pillow aloft is specially designed for maximum airflow and support. Users can add or remove filling as they desire to achieve the perfect level of firmness. Additionally, the covering is woven for maximum comfort.
The crisscrossing weave of this pillow belies its natural antimicrobial and antifungal properties. While some pillows may boast superior hypoallergenic qualities, the WonderSleep Dream Rite utilizes polyester and rayon to keep sleepers safe.
4.SUMITU Hypoallergenic Pillow (2-Pack)
There's something to be said of simple, straightforward pillows. This pack of dual hypoallergenic pillows may appear to be ordinary, standard options. However, upon closer inspection, you may find that this affordable pair is uniquely suited to you.
With a sumptuous Egyptian cotton exterior and a smart, German-borne gel filling, the SUMITU pillows may be the best value option available. They're cooling, machine washable, and naturally resistant to a wide variety of potential allergens.
5.Viewstar Standard Pillows (2-Pack)
Finding the right standard-sized pillows doesn't have to be an uphill battle. The viewstar 2-pack of hypoallergenic pillows is a relatively traditional example of affordable, allergen-free comfort.
The covering of these pillows is distinct, being woven of soft microfiber material and resistive polyester. The result is one of the softest, most comfy hypoallergenic pillows available. With medium firmness, this pack of pillows is well-suited for all sleepers.
6.JOLLYVOGUE Bed Pillows for Sleeping (2-Pack)
Luxurious options often cost a little more than budget-friendly ones, but the JOLLYVOGUE 2-pack of pillows may be the exception to this rule. Their aesthetic appeal is undeniable, as is their hypoallergenic nature.
These pillows feature a 100% polyester exterior and are filled with light and fluffy microfiber filling. The ornate fabric holding this pillow together is so gorgeous, you may not want to even use pillowcases. These make excellent pillows for guests.
7.Plixio Shredded Memory Foam Bed Pillows (2-Pack)
With a waffle-weave and a polyester/rayon construction, these pillows could make a fine hypoallergenic addition to any bed. Unlike similar options, the Plixio Shredded Memory Foam Bed Pillows aren't filled with potentially allergenic down or feathers.
Instead, these pillows utilize dense memory foam to help sleepers enjoy optimal support and comfort throughout the night. Unlike whole memory foam, the shredded fibers in these pillows don't retain excess heat, resulting in a cooler night's rest.
8.SEPOVEDA Bed Pillows for Sleeping (2-Pack)
Adjustable hypoallergenic pillows don't have to cost an arm and a leg. This 2-pack of bed pillows proves that point. With a soft-to-the-touch cotton shell and durable polyester fiberfill, these affordable hypoallergenic pillows won't break the bank.
They will, however, wash well in your machine washer. You could even pop these into a tumble dryer for quick drying and extra pest-killing power. Of course, you'll want to use low heat to avoid any unwanted shrinking.
9.Mediflow Fiber Pillow
If you're looking for a unique solution to an age-old problem, the Mediflow Fiber Pillow might be the right option. It's a water-based pillow that offers completely customizable firmness levels.
Crafted of cotton and polyester, this hypoallergenic pillow also includes a 3-year warranty. It's one of the most highly-rated pillows for those who suffer from nighttime allergies and chronic neck and shoulder pain.
10.Pacific Coast Double Down Around Pillow
This machine-washable pillow might feature a slightly hefty price tag, but it also offers premium allergen relief. With a thread count of 300, this pillow's 100% cotton exterior is bound to help keep dust mites, mold spores, and other allergens at bay.
Ultimate Nighttime Allergy Relief
Nighttime allergies can be caused by a wide variety of things. Dust mites, parasitic pests, and contact dermatitis are all common culprits behind nightly allergy symptoms. Fortunately, a hypoallergenic pillow for allergies could help.
When searching for the optimal hypoallergenic pillow, it's crucial to choose one made of hypoallergenic material. It's also essential to choose a pillow that is firm enough to support your head and neck throughout the night.
Machine washability and price may also play a significant role in your purchasing decision. We've done our best to make this process easier for you by finding the best hypoallergenic pillows available.
Hopefully, one of the above options is ideally suited to your needs. If not, you've got plenty of knowledge and tools to go out and find the perfect hypoallergenic solution to your nighttime allergies.
If you enjoyed this article, then be sure to check out our related news articles now!