If you want to seriously upgrade your kitchen, installing an island, investing in new lighting, and upgrading the flooring might be out of budget for most. Fortunately, there are more affordable ways to upgrade your kitchen.
Investing in a few new appliances and other handy kitchen things can make a world of difference to the overall functionality.
So, we've listed the top ten kitchen additions you won't regret buying.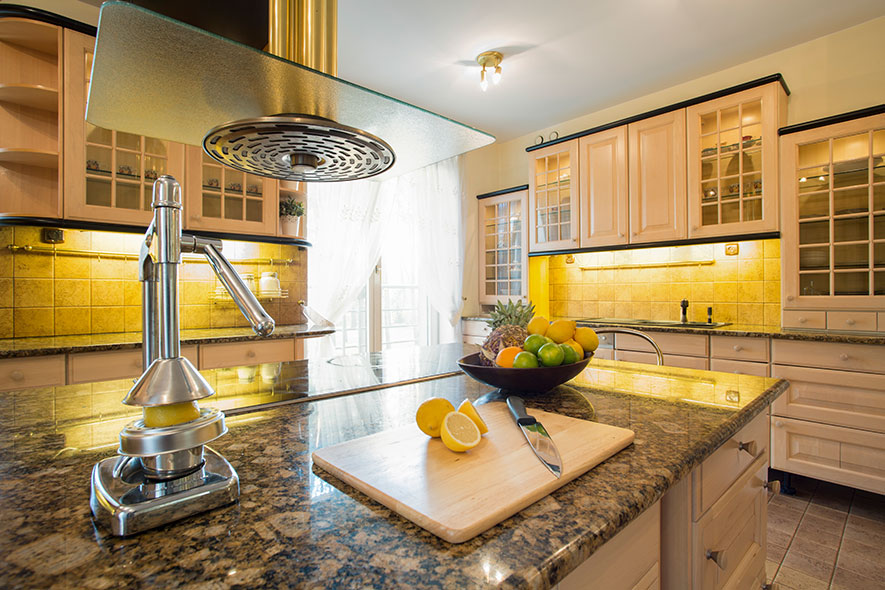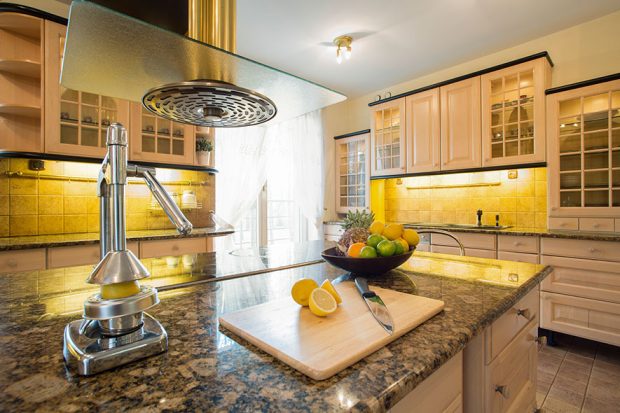 Countertop Water Filter
Countertop water filters are an excellent investment. These appliances are relatively affordable, so if you can't afford to install a complete water filtration system in your home, you can still enjoy the invaluable benefit of clean drinking water on a budget.
There are also tons of different styles and designs available, so finding a countertop water filter that complements the other appliances in your kitchen is easy.
Air Fryer
Social media has given air fryers a lot of praise recently, and there's a good reason why; these handy appliances function similarly to tiny ovens. Although, air fryers also prepare foods in a healthier way while using far less power.
If that's not really enough to convince you to invest in this appliance, they can also prepare foods a lot faster than your oven, and the list of foods you can prepare in an air fryer is just about endless.
Juicer
A juicer is another kitchen appliance that will keep the whole family healthy. Juicers make preparing healthy beverages easier than ever, and they're typically quite durable.
Whether you use your juicer to improve your health, shed weight, or prepare decadent fruit beverages for the kids, you won't regret purchasing this appliance. Moreover, a juicer can help you cut down on your bottled juice budget because you'll probably never opt for store-bought juice again.
A Quality Knife Set
If you're tired of battling with blunt knives, or you're constantly replacing rusted blades, then it's high time to invest in a set of quality chef knives.
Chef knives can last a lifetime. However, you will need to invest in proper knife care; this means purchasing a suitable knife storage block or magnetic strip, sharpening your knives with a wet stone, and washing them by hand instead of in the dishwasher.
Sandwich Maker
If you enjoy toasted sandwiches, why not invest in a sandwich maker for your kitchen? There are tons of different sandwich presses on the market, and some of them can double up as a hot plate that allows you to prepare other foods like eggs, burgers, and even bacon.
Blender
Whether you decide to invest in a juicer or not, a blender is still a handy kitchen appliance to have. With a blender, you can prepare more than a variety of healthy juices; you can also prepare decadent smoothies, tasty sauces, and much more.
Pressure Cooker
If you've ever wondered how your mom prepares those tasty stews with meat so tender it falls right off the bone, she's probably been using a pressure cooker.
These appliances are also known as slow cookers, and they're essential for anyone that enjoys hearty crock pot meals.
Rice Cooker
As the appliance name suggests, rice cookers are best for preparing perfectly fluffy rice. This appliance can prepare a variety of different rice types, and they're pretty affordable and exceptionally easy to use.
Matching Mugs And Plates
If your kitchen is currently home to a variety of different mugs and plates, it's time to switch to matching sets instead.
Matching mugs and plates will have your kitchen cupboards looking a lot more organized, and you'll find hosting dinner parties a lot more uniform.
Cookbooks
If you've been finding recipes online and battling to follow instructions, you'll find investing in a few cookbooks worth it. The right cookbooks include detailed instructions and far less filler content.
Moreover, your culinary skills will improve dramatically with the proper recipe instructions. Cookbooks are undeniably essential for anyone that enjoys preparing meals.
So many kitchen additions can transform your kitchen's functionality and improve your culinary expertise. Instead of spending a small fortune upgrading the appearance of your kitchen, start by adding essential appliances and other items that every kitchen needs.
Even so, creating a budget and shopping around before purchasing kitchen appliances is wise. Because there are so many options, it's crucial to compare your options and read product reviews to ensure you're buying appliances that can last a lifetime. Product reviews will give you the best idea of which appliances are top-rated.