Dubai is known as the city of gold and glamour. It is a desert destination that attracts millions of travelers every year to its world-class shopping malls, theme parks of almost every nature, space-age architecture, bustling souks and Bedouin culture. If you are visiting Dubai for the first time, here are some of the best tourist attractions you must not miss in your Dubai trip:
The Miracle Garden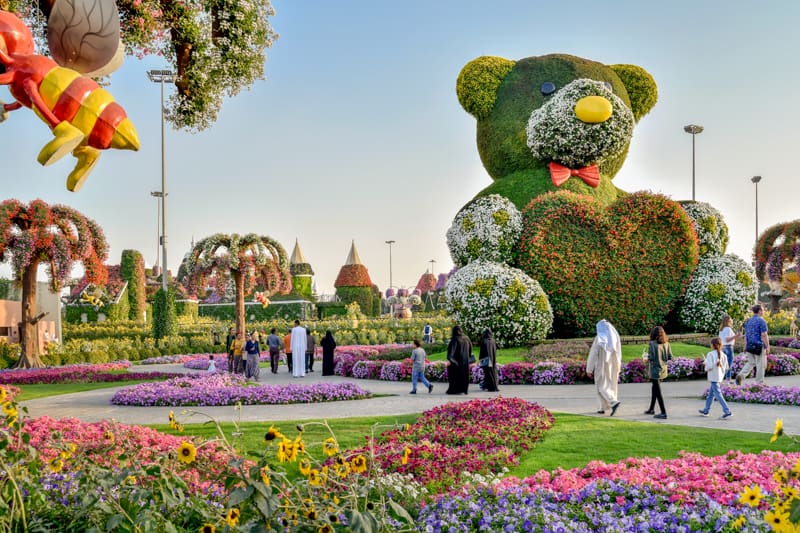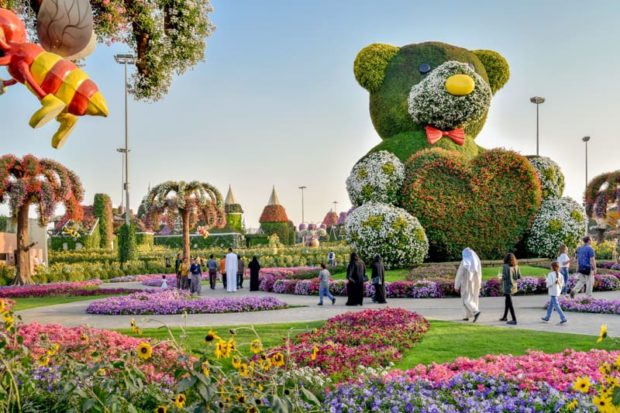 When you see the Miracle Garden of Dubai, you will agree that this is quite a befitting name. It is not always that you get a chance to see a collection of more than 100 million flowers spread over 2000 acres. This is quite a sight to lift the spirits. Nice English cottages coated in flowers, a flower-Burj Khalifa, trucks covered in flowers and many more … there are flowers everywhere. This garden is located in Al Barsha, Sheikh Mohammed bin Zayed Road.
The Dubai Aquarium
There is not a more perfect place than the Dubai Aquarium to catch sight of many species of marine life from all over the world. To be precise, there are 140 species of marine life in the aquarium. One of the best ways to see this collection is through the Underground Water Zoo where you can walk amidst the tunnels. You may also take a snorkeling adventure at the top of the aquarium or take a ride in a glass-bottomed boat.
Dubai Desert Safari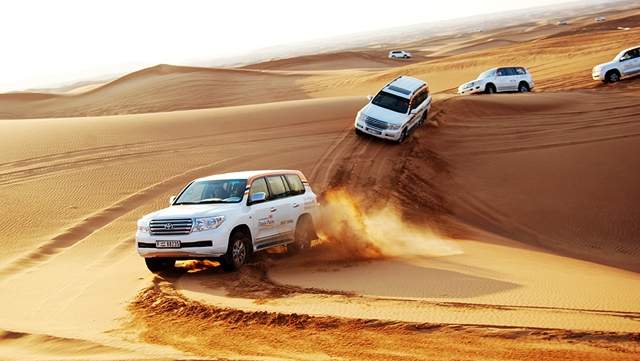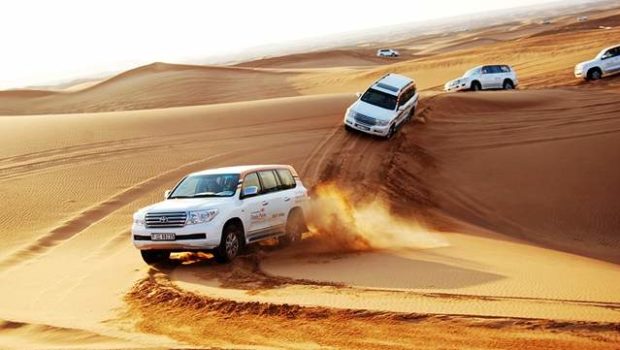 You cannot really say that you have been to Dubai if you do not take one of the famous desert safaris. For an affordable amount of money, you can take a safari into the desert to catch the sunset and then eat in a tent as you are regaled with stories and folklore. The best Dubai desert safari should feature 4×4 dune bashing, camel riding, sand boarding, and quad bike adventure and so on.
IMG Worlds of Adventure Theme Park
Again, this is a thrilling destination if you have kids. There are rides with dinosaur themes, many of the favorite toon characters as well as Marvel heroes. It is a favorite for kids of all ages. This theme park is located on Sheikh Mohammed bin Zayed Road close to the Global Village.
The Dubai Creek
Considering that the Al-Fahidi Fort that houses the Dubai Museum was built to defend the Dubai Creek, this must have been a very important place. It is alongside this creek that villages survived for more than 4000 years. Later, settlers would come here and settle, with fishing and pearl diving being their main economic activities. This creek cuts the city into two – Bur Dubai is to the south while Deira is to the north.
The Dubai Museum
Located on the Al-Fahidi Street in Al-Fahidi, this museum can teach you many important things about the origins of the city of Dubai as well as the entire emirates. The museum is inside the Al-Fahidi Fort, which was built in 1787, but has been restored a couple of times in 1971 and 1995.
At the entrance of the museum, you will see illustrations of the maps of the old emirates and Dubai itself. Ancient boats, wind tower, and a palm leaf house adorn the courtyard. However, the real eyecandy is inside where you will see ancient weaponry from the Emirates, traditional music instruments, art and much more.
Dubai Marina Dhow Cruise Dinner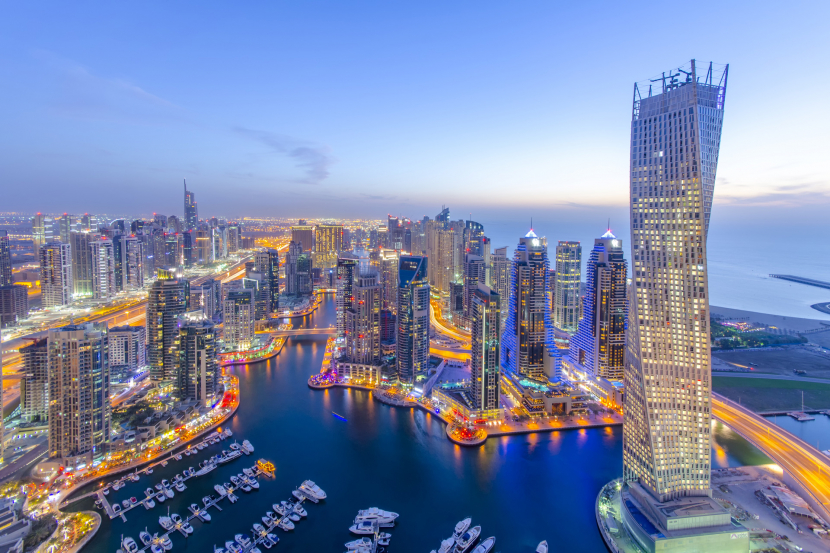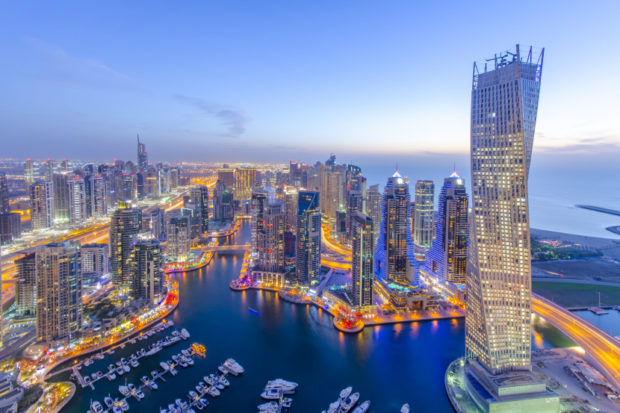 Enjoying a dhow cruise Dubai marina dinner is a must when in Dubai. A dhow is a floating restaurant that is well illuminated and decorated. Usually offered in 2-hour packages, that will be more than enough to have dinner as you cruise and take some exhilarating shots of the Dubai skyline while in Dubai marina.
Luxury Yacht Cruise
Dubai must have the world's biggest collection of luxury yachts and there are many packages for a cruise. You can sail through the tantalizing blue waters in the Arabian Gulf, drinking wine, beer, eating and listening to music on board the yacht, having the time of your life. Luxury yacht tours are offered for four hours.
Butterfly Garden
Located in Al Barsha on Sheikh Mohammed bin Zayed road, this is an extensive garden with more than 15000 butterflies. Take the children there and to the museum located on-site to get a good education about butterflies. There are so many of them, with some landing on your person.
Al-Maktoum House
The full name is Sheikh Sayyid Al-Maktoum House, one of the top attractions in Dubai. This was the home of the grandfather of the current ruler of Dubai. It has been beautifully maintained to showcase the best of mid 40s Arabic architecture. It is located in Bur Dubai on Al Khaleej Road.