Throughout the year, colors are used to express the seasons. In the spring and summer months, people use a lot of bright shades in their wardrobe and decor. In the autumn season, individuals incorporate deep shades of orange, blue, and gray into many different outfits and products. As the winter rolls around, there is an influx of reds, forest greens, frosty blues, and winter whites. Typically, people want their nails to match the common colors of the season. In this article, we will share ten shades that are perfect for the winter months.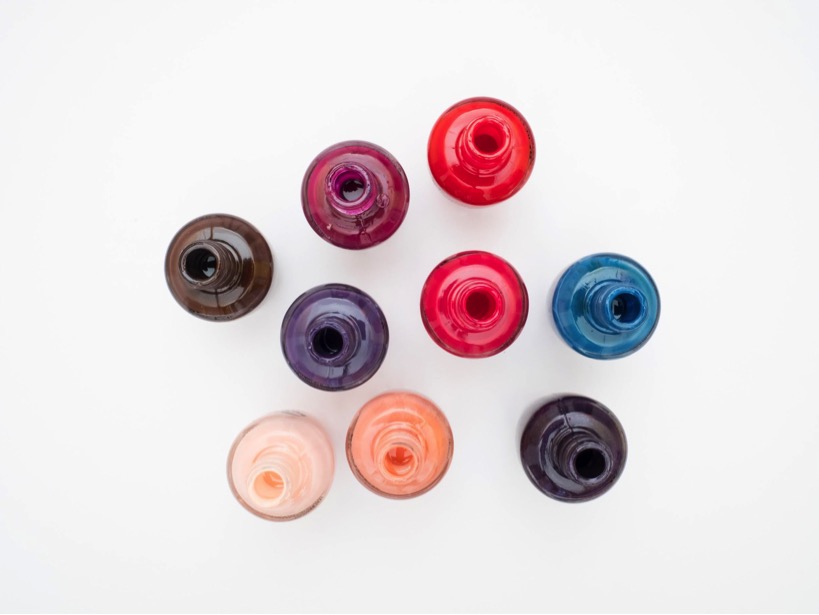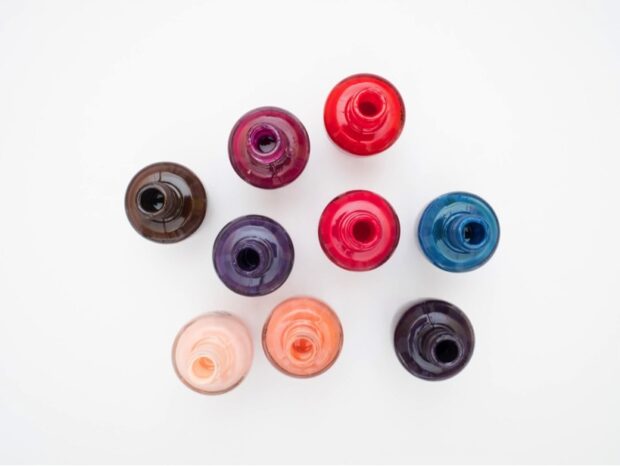 1. Merlot
Merlot is a popular type of wine that has a deep red tone. When this color is used on nails, it is romantic and formal. For many people, a wine-inspired shade is used as the go-to shade throughout the winter months. If you are looking for a bold yet reliable option, choose a merlot polish.
2. Warm White
During the spring months, people use bright shades of white in floral arrangements and clothing items, while people tend to prefer to integrate warm shades of white in the winter. When white is on your fingers, it captivates attention because it is bold. In addition, it offers a contrast to many of the deeper tones that are used in the cold season.
3. Forest Green
In the summer, many versions of sage green are used to highlight the season. During the winter, the color green is used to resemble pine trees and forests. This dark color of polish can be used on your nails on a daily basis. Although you may want to use a brighter color for formal engagements, this deep color acts as a neutral.
4. Ice Blue
Similar to white, ice blue is used to contrast the other shades that are used throughout the winter. Typically used to resemble snowflakes, this wintery shade is refreshing and uplifting. Since this color is bright and versatile, it can be worn on your nails throughout the winter months.
5. Gold
When you have a formal occasion to attend, gold is the perfect color to use on your nails. Gold is typically viewed as a color that automatically increases elegance due to its shimmer and shine. You can polish your fingers or your toes with a matte gold or sparkly gold shade. Although a sparkly gold may not go with your daily attire, it is perfect for an elegant night out.
6. Dark Gray
When you think about cloudy winter days, dark gray is a color that comes to mind. Although gray is often dark and dull, it is a color that is used regularly throughout the winter months. Since many sweaters and pants are gray, this neutral color matches with most outfits.
7. Dusty Rose
Some people prefer to wear pink polish throughout the year. If you are picking a shade of pink to wear during the winter months, it is important to pick out a polish that is warm and simple. Dusty rose is a color that is femine and elegant. This shade can be dressed up or dressed down.
8. Matte Black
In the summer months, it is unnatural to polish your nails with black paint. Due to the brightness of the spring and summer seasons, black disrupts the natural color and light. During the winter, many people wear a wardrobe that is predominantly black, which makes matte black a dark neutral that matches perfectly with the typical winter attire.
9. Shimmery Silver
If you prefer polish that has a shimmer, consider painting your nails silver. Silver is a classic color that can be found in matte or shimmery designs. When you choose a shimmery polish, you immediately take your outfit up a notch. If you are wearing a dark and neutral outfit, this shade of silver adds a pop of color.
10. Bright Red
Bright red is a sexy color that can be worn on nails throughout the year. Especially near the holiday season. Since red is a festive color, this shade immediately adds spunk and character to your outfit.
Summary
When you invest in high-quality gel nail polish, your nail color can remain pure for weeks. Painting your fingernails and toenails is an easy way to improve your style and professionalism. When you look down and see a beautiful color on your hands, you will feel polished and prepared. Not only can nail polish be used to top off your outfit, it can be used to express your personality.