This year is turning into a banner year for the airline industry with business travel picking up and vacationers determined to get out of their homes to discover the world again. Unfortunately, travel rules have changed a lot in the last couple of years with more restrictions, especially when it comes to baggage, pricing, and increased cancellations. To complicate things further, a lot of people will be traveling with unusual baggage including pets, sporting goods, and musical instruments, each of which can pose all sorts of problems if you are not prepared in advance.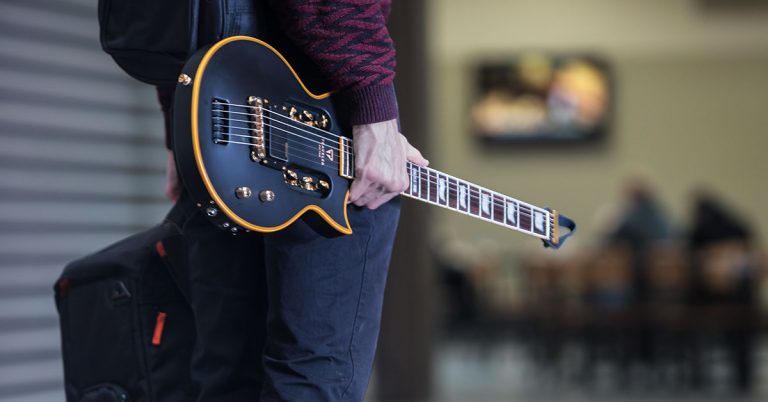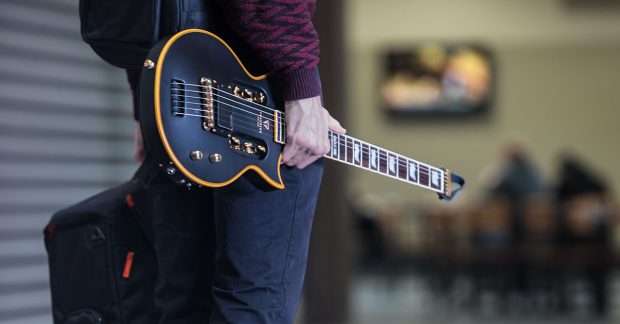 Musical instruments can be particularly tricky to travel with. You need to plan carefully to avoid any surprises or heartache at the end of your flight. By following these tips you can ensure the safety of your prized instrument and enjoy a carefree stay at your final destination.
Call Ahead
Before you consider flying with your instrument check out your airline's website for baggage rules and limitations. If you do not see anything in place for bulky luggage or items of unusual size and shape, be sure to call the airline and talk to a customer service agent. Once you have the information, get it in writing by asking the agent to confirm with you in an email. Don't be shy, they can do this, even while on the phone with you. It is always good to create a paper trail should anything go wrong.
Travel Non-stop
Choosing to travel non-stop is a must for people who will be checking their instruments. Non-stop travel means fewer people offloading and reloading your valuable cargo.
If you have to make a stop, check with your airline to find out if you will be changing planes. If not then it will work out the same as a non-stop flight.
Pack Your Instrument Well
Make sure you have a hard case for your instrument. If it is a string instrument be sure to loosen all the strings. You don't want them to snap on route. You also need to cushion all the spaces within your hardcase. You can wrap your instrument in bubble wrap before settling it into its case. Better yet, use what you already have by filling in the spaces with socks, underwear, or even bathing suits. This might reduce your need for an additional bag, an important consideration since a checked instrument is apt to cost more than a traditional piece of luggage.
Consider a Substitute
For some of you, your musical instrument is a major investment and the idea of traveling with it causes your heart to palpitate! Consider a cheaper substitute instrument for travel purposes. Go with a less expensive brand or buy used especially if it's an instrument you need to check. Some of you can avoid the cost of checking your instrument by reducing its size. For guitar players, there is a range of small guitars for travel, like these models from Taylor Guitars, that can easily pass for your carry-on piece. Having a smaller guitar will allow you to take it everywhere you go.
Timing Is Everything
The day and time of the week you fly will make all the difference to people bringing their instruments onboard as carry-on luggage. A late-night midweek flight is far more apt to have empty seats than the more popular morning and midday flights. This will ensure plenty of space for your precious cargo.
Buy an Extra Seat
So you must have your prized instrument with you and you don't want to check it in baggage. Your next option is to buy an extra seat. Though it sounds simple, it can still be complicated. Be sure to notify your airlines at least 24 hours in advance to inform them of your intentions for the extra seat.
Depending on size and shape, airline employees need to have a way to safely secure the instrument on the seat or the floor. You don't want to catch personnel by surprise and have them ultimately deny your instrument in the cabin and force you to check it. As noted above, if you are purchasing a seat for your instrument, make sure your flight is scheduled for a low-demand time. Empty seats mean more options for securing your instrument safely.
Insure Your Trip
You want to travel stress-free. Purchasing a 'No Exclusions' travel insurance policy will ensure you are covered for any unforeseen problem. Be sure to discuss your situation with an agent first.
Finally, be sure to cover your instrument case with 'fragile' stickers even if you are carrying it into the cabin with you. Your instrument will be handled by many people from the moment you check in to the time it goes through screening.
Planning ahead and working closely with your airline will ensure a safe trip for you and your instrument. Remember to smile should any problem arise. A smile and kind words to a harried airline employee will go far to achieving a satisfying resolution.