With 2020 fast approaching, it's time to take a look forward at some of the biggest bathroom design trends set to make an impact next year. These ten trends are already gaining momentum in 2019 and are set to make an even bigger splash in 2020. For your information and inspiration, here are the ten hottest bathroom design trends to look out for next year.
Bringing the Nature World into the Bathroom
When nature calls, there's nothing more peaceful than being surrounded by nature. Natural décor elements such as plants, wood, and natural stone are becoming increasingly popular in bathroom design and make up one of the hottest bathroom remodeling trends of the upcoming year.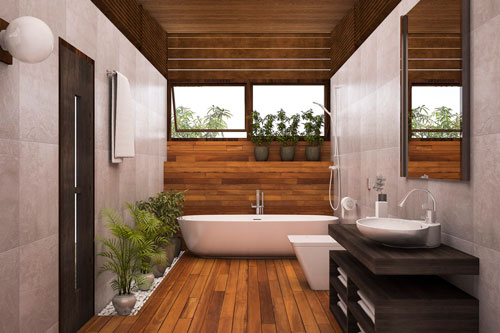 Standalone Tubs
Standalone tubs come in a wide variety of designs and can be a highly unique and eye-catching addition to a bathroom's décor. The popularity of standalone tubs has been on the rise for some time now, and that looks to be a trend that will continue in 2020.
Minimalist Design
Minimalism is one of the biggest trends in design as a whole, and bathroom design is no exception. If you would like to design an attractive and elegant bathroom that isn't over-the-top, hiring a bathroom contractor that is versed in minimalist design is a great choice.  
Trending Colors
White is no longer the only acceptable color scheme for a bathroom, and colors such as green, blue, and grey are becoming more and more popular. In 2020, look for more and more homeowners to become increasingly bold with the colors that they choose for their bathrooms.
Building With Terrazzo
Terrazzo – a combination of marble and cement – is one of the most popular materials in bathroom design and looks to remain that way throughout this year and the next.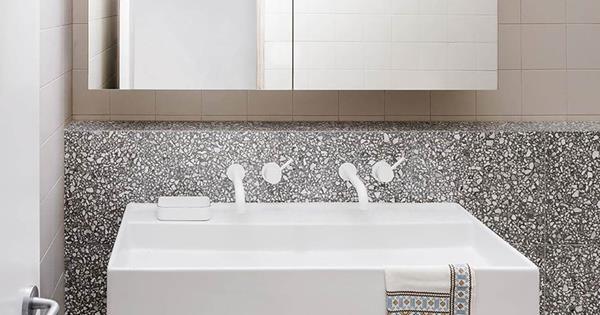 Making the Most of Small Spaces
With 2020 on the horizon, it's time to stop neglecting the design of your home's smaller half-bathrooms. Designers today are doing some amazing things with small bathrooms, and a top rated general contractor in Los Angeles County will be able to help you make the most of these small spaces.
A Renewed Focus on Great Lighting
Great lighting can multiply the aesthetic appeal of most any space, but lighting in bathrooms is often ignored. In 2020, though, look for more and more homeowners to begin focusing more on the lighting in their bathrooms.  
Wall-Mounted Toilets
There's only so much you can do to make a toilet aesthetically pleasing but mounting it on the wall is one great option. A wall mounted toiled simply has a more unique and sophisticated look than a standard toilet, making wall-mounted toilets a big trend to keep an eye on as 2020 approaches.
Floor to Ceiling Glass Shower Enclosures
Floor to ceiling glass shower enclosures are wonderfully elegant and quickly growing in popularity. One look at these eye-catching enclosures is all that it takes to understand why this is becoming one of the hottest trends in bathroom remodeling.
Uniquely Shaped Tiles
Most tiles that are used on the floors and walls of bathrooms are square in shape, or close to it. As 2020 approaches, however, more and more homeowners are choosing to use uniquely shaped tiles in their bathrooms such as tiles that are long and thin for a fresh new take on a classic bathroom design.