As society emerges from the cozy home-based cocoons of 2020, it's bursting forth with all the brilliance of a butterfly. After months of shuffling from pajamas to athleisure wear, the world is ready for sleek styles, bright colors, and head-turning accessories. Build a wardrobe that's as cheerful as you this summer and step back into the world in striking style. These fashion trends are sure to make 2021 a big contrast to the summer before, with playful features that are made for fun.
Pastel Colors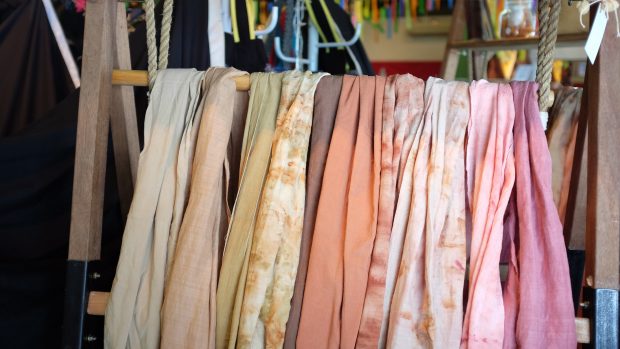 Image via Unsplash by Nafinia Putra
Pretty pastels are all the rage this summer. Incorporate delicious sherbet hues like lavender, mint green, buttery yellow, and cotton candy pink into your wardrobe anywhere they'll fit. It's impossible to overdo this trend, with head-to-toe pastel jumpers and suits hitting store racks en masse. These light and airy shades are just the thing for a sweet return to your social circles after the isolation and struggles of 2020. Put several pastels together in one outfit or go for a monotone style with matching hues in every piece.
Crop Tops
Belly-baring crop tops are a popular choice for the summer months when you're itching to show off some skin and soak up the sun. These pair perfectly with the high-waisted pants that are also trending this year. A cropped shirt and slimming high-waisted shorts will show off a striking band of skin that's just enough and not too much.
Fringed Bags
Give your purse a timely upgrade for the summer and go with a bag that's liberally adorned with dramatic fringe. The longer the better here, as this trend is all about making a statement. You can stick to simple staples like jean shorts and a plain white top for the rest of your outfit when you have a bag like this to take center stage.
Head Scarves
A stylish head scarf is perfect for summer because it seamlessly combines fashion and function. This accessory keeps your hair in place as you're cruising in your convertible, sailing across the lake, or hitting the farmers market on a breezy day. You can add an instant pop of interest with the bright and bold patterns that are trending this season. Channeling a bit of '60s and '70s style, headscarves are a head-turning choice that will top off any casual summer attire perfectly. You can knot the scarf under your chin or behind your head to make this look your own.
Metallic Fabrics
Shimmer, shine, and glitter are wildly popular this summer. These fabrics are ideal for summer evenings out on the town when they'll reflect the lights of the city or make sure you stand out in darkened clubs. Shades of silver are especially popular in everything from miniskirts to slouchy shirts to bold midi dresses. You won't need any accessories at all with a look this bold.
Fill out your closet with these women's summer fashion trends and you can take on 2021 in outstanding style. There's nothing dull about this season, so get ready to go bold and enjoy it all to the fullest.