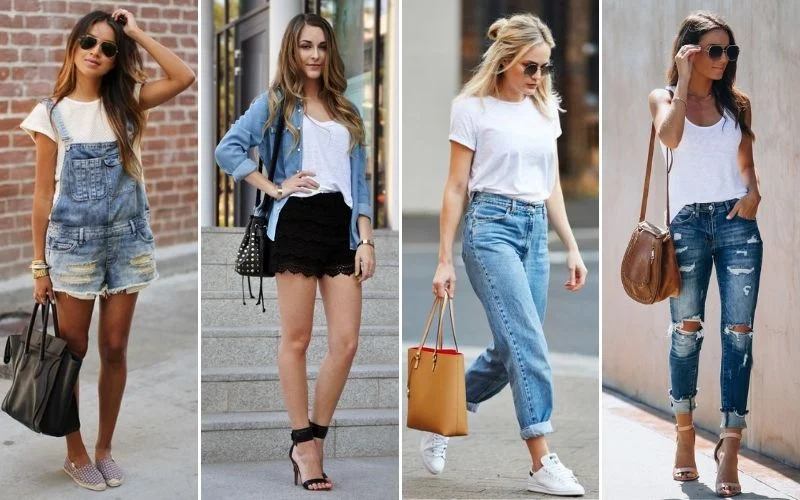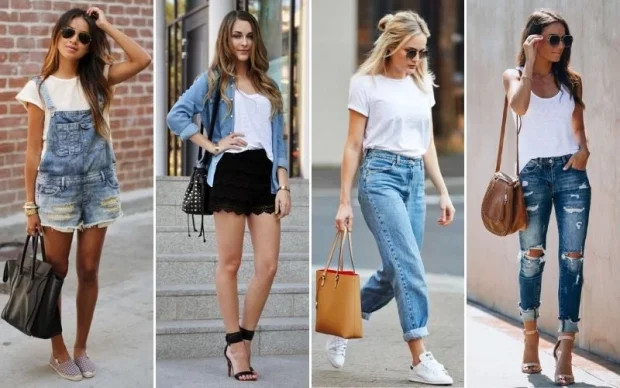 As the weather is getting warmer and the days are getting longer, you're likely staring into the abyss that is your closet, trying to figure out what to wear. The name of the game in the summertime is definitely comfort. Of course, you still want to look put together, but making sure you're wearing fabrics that keep you cool is also a priority in the hot weather. If you've been thinking you need to update your wardrobe a bit but aren't sure where to start, keep reading for your summer essentials before you head out shopping or "add to cart."
The Perfect Maxi Dresses
Maxi dresses have been in style for decades, and there's a good reason – they look good on everyone. That's right, no matter your height or body type, a maxi dress will look phenomenal on you. On top of their flattering length and cuts, maxi dresses are one of the most versatile summer pieces you can own. With a change of shoes and accessories, your maxi dress outfit can easily transition from a casual day look to a more elevated evening one. If you don't already have a maxi dress (or two) that you love, start hunting for one today.
A Denim Jacket
Speaking of maxi dresses, one of the cutest ways to wear them is with a denim jacket over them. Denim jackets are as versatile as the above-mentioned dress. Not only do they look effortlessly cool, the longer you own them, the better they look – talk about a return on investment! Thankfully, almost all major brands make denim jackets, and they're not hard to find. If you want a more authentic and vintage feel to your jacket, scoring one from your local thrift store is the way to be sustainable shopping.
White Pants
Though the "no white after Labor Day" has long been considered dated, more people are still inclined to wear white during the spring and summer months. White pants can be dressed down for a simple sports game or playdate with your kids, while they can also be dressed up for a more upscale event. When shopping for white women's pants, it's essential that you find a pair that isn't see-through and that doesn't hug everywhere but is still fitted and flattering.
White Sneakers
Staying on theme, another white essential for your summer wardrobe is a pair of white sneakers. You can't go wrong with the quintessential white low rise (or high rise) Chuck Taylors, but platform sneakers are very "in" right now and could be a solid choice if you are looking for a reason to buy a pair. White sneakers look phenomenal with skirts, dresses, jean shorts, and even dressier chinos or trousers. They can add a youthful touch of whimsy to your look, not to mention they make summer exploring a lot easier on your feet than thin-soled sandals or wedges.
An Oversized Hat
You probably already know the importance of wearing SPF year-round and get that done during the winter and fall through your moisturizer or foundation. However, we're spending much more time outside in the summer months, so while we're adding a stand-alone SPF to our faces, we also want to protect our delicate facial skin further. By wearing an oversized sun hat or a visor to protect your skin, you'll be sure to have a beautiful complexion all summer long – not to mention avoid other skin woes like Melasma or sunburns. Last but not least, by protecting your facial skin with a hat, you can spend your money on vacations, not Botox, by preventing fine lines and wrinkles from sun damage.
A Positive Attitude
Lastly, a positive attitude is the number one essential for your summer look. With so much going on in the world today, it's easy to feel down from time to time. You know the adage "when you look good, you feel good." Well, the same is true when you feel good, you look great! Choosing to have a positive attitude, focus on the good in the world, and treat others kindly will exude confidence that money can't buy.
While summer can get hectic with all the vacations, kids out of school, and long days, getting dressed shouldn't be another thing on your "to-do" list. By filling your wardrobe with items you often wear and feel good in, you can make your summer days carefree the way they should be.