The best option for the mid-season is a jacket, of course. It's warm and cosy in fall and the versatile cut allows you to mix and match this piece with different looks. However, the fashion for styles and detailed decoration dictates its selection conditions every season. It's quite extensive this year.
Distinctive sloppiness, oversize, stripes, rivets and fur edges are in trend. In addition, women's jackets for the fall are decorated with a lot of belts and belts, which designers combine with a bright palette in very diverse ways. Therefore, every fashionista can choose the preferred option for herself.
80s denim hot blue denim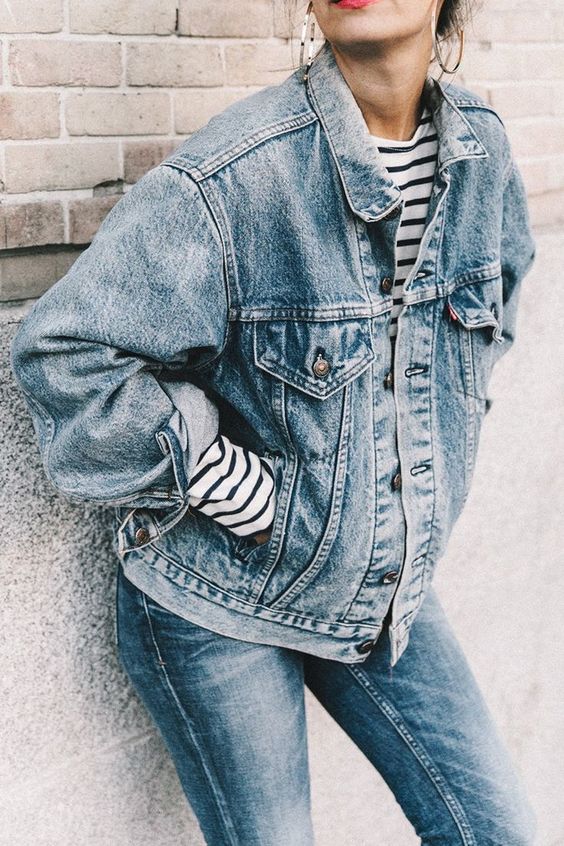 This is not to say that denim jackets left the wardrobe of fashionistas completely. But in 2022-2023 they again became relevant things. It is best to choose this fall:
shortened variations;

"varenki" and shabby versions;

denim parka with fur;

long styles from mid-thigh to knee.
With such a jacket, light leather and light fabrics are combined. Combine clothes with mini skirts, dresses, jeans and leggings. Finally, sleeves rolled up to ¾ length help create a sleek and even luxurious outfit.
American pilot jacket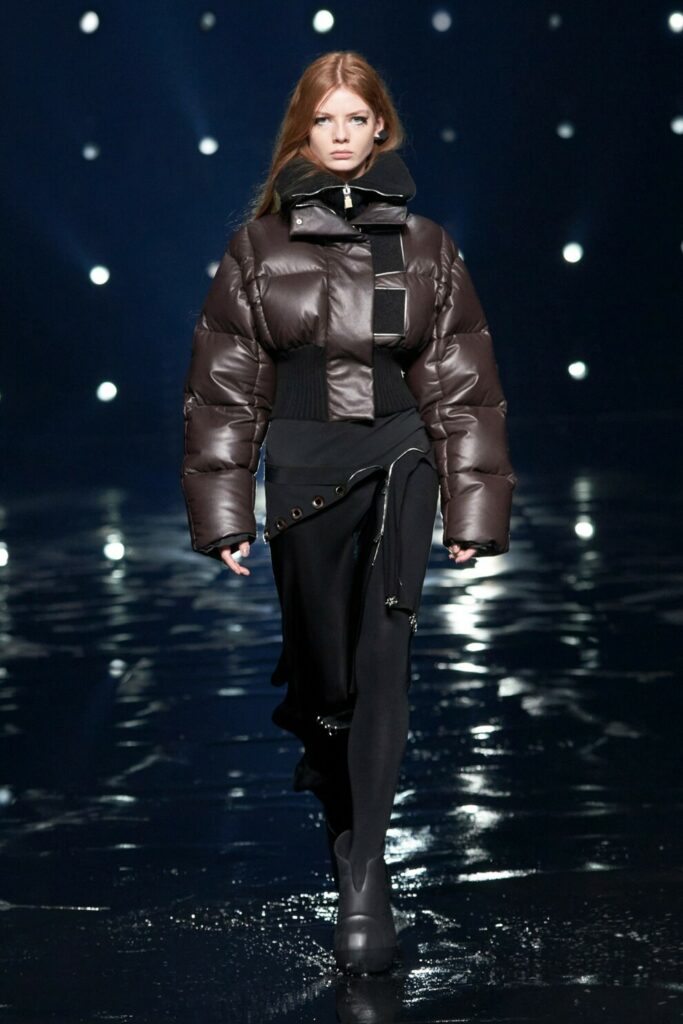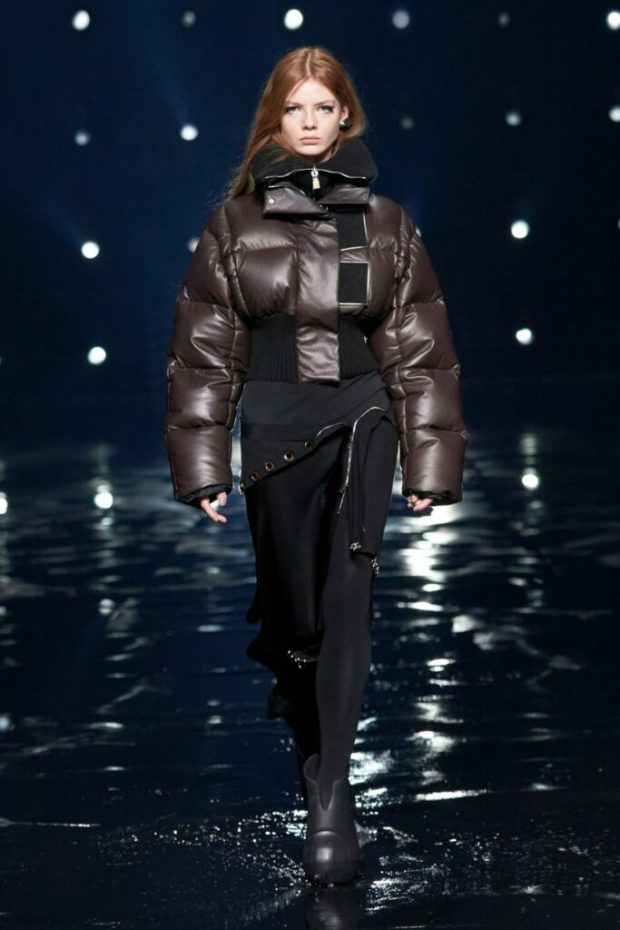 Regardless of whether the model of the bomber jacket was "removed" from pilots or foreign athletes, it won the hearts of fashionistas and flaunted on the catwalk for more than one season. This year the jackets were designed by:
sports wide cuffs;

bulk sleeves;

flash;

rivets;

embroidery;

floral print;
Leather version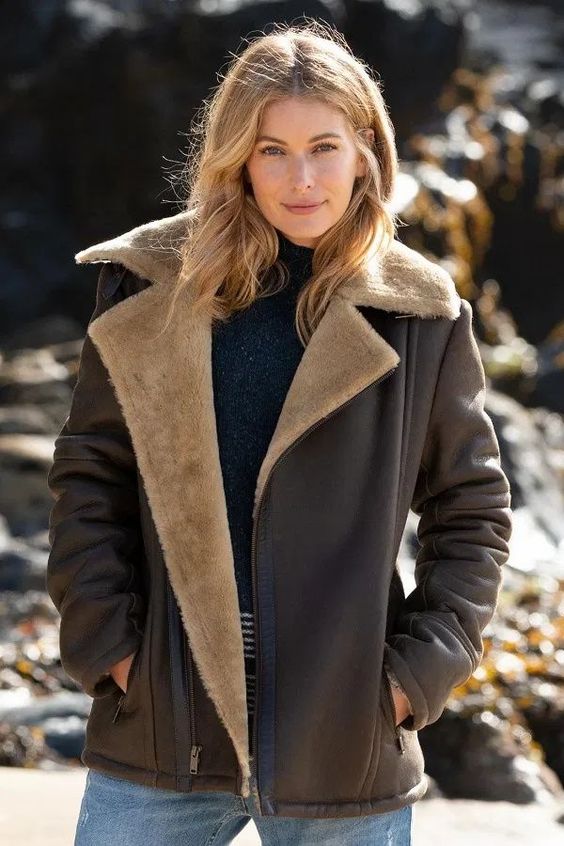 A leather jacket is one of the basic wardrobe items, so you should keep it out of fashion and time. But designers dressed leather outerwear in a trendy format. Therefore, the most relevant options for this fall are a biker jacket, a classic and cropped model, as well as an aviator jacket.
So for the biker version, it is recommended to use:
metal fittings;

rivets;

lightning bolts;

buckles;

asymmetrical cut.
In addition, this year the designers have added a short sleeve to the leather jacket. But the classic jacket is better to decorate with fringes and lacing. So the feminine fit is more extravagant.
Sheepskin coats autumn-winter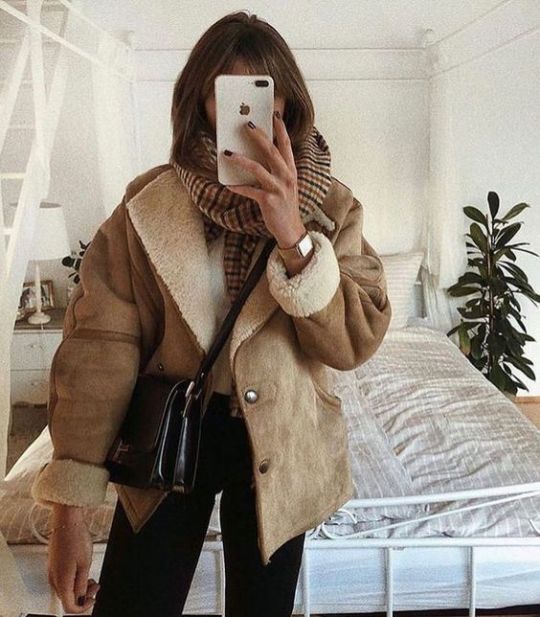 Another trendy thing for the season is a warm and cosy sheepskin coat, which received the following characteristics at the exhibitions:
fur trim;

colour accents on pockets, cuffs and yoke;

size oversized;
The colour palette of sheepskin coats is limited to black, beige and mustard options. One way or another, you can wear it with knitted hats, as well as leather caps or berets, shoes with heels and platforms, as well as over knee boots.