Outdoor living spaces are rapidly growing in popularity in recent times. People want them just as much as they want a decent kitchen or lounge room space. Why? That's exactly what you'll be learning in this post!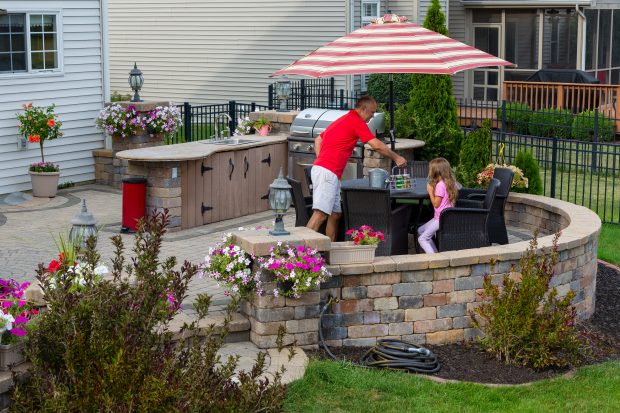 The great outdoors at home
There are a few different reasons why many families and homeowners are turning their attention to the outdoors, and it's only been a positive experience for both the outdoor living and design industry. With less outside access due to COVID-19, many families had to make do with their own four walls. But in staying home, many discovered that they don't have to forgo the outdoors altogether. Instead, they can improve what they have and create their own special outdoor space.
If you're looking to spruce up your backyard space, check out Neighbor and other reputable retailers for more outdoor furniture inspiration and looks. That said, here are the reasons outdoor spaces are leading the way in home design trends right now:
COVID-19
The number one reason why outdoor spaces are now one of the leading trends in home design is COVID-19. People want to get out of the house without needing to leave, but in many areas, they still can't and lockdown is always imminent all over the world. To combat this, people are investing time and money into outdoor spaces in their own homes where they can escape to, to relax, have fun, and enjoy the outdoors without needing to go too far.
Many people have now realized that they can do so much at home, whether it's painting the kitchens they've been neglecting for too long or finally sprucing up their backyards. Most started inside and have now moved on to outdoor spaces to pass the time and feel like they're accomplishing something. Along these lines, many people prefer the great outdoors to have fun and relax, and having your own private outdoor space at home is actually a great idea.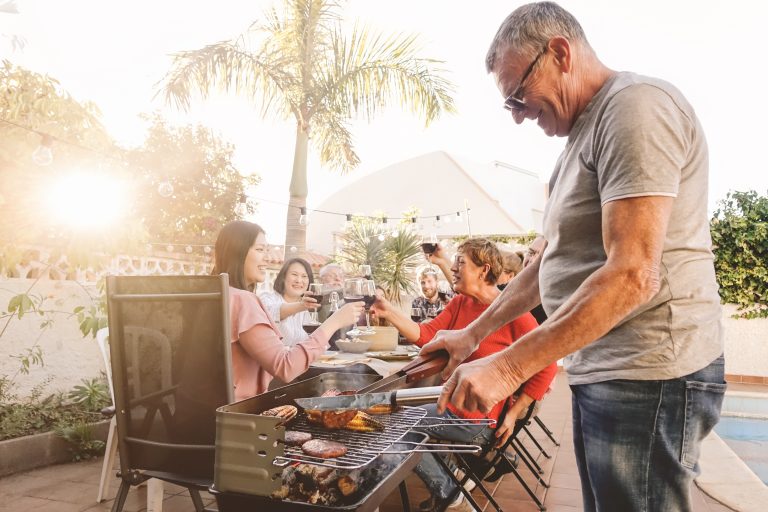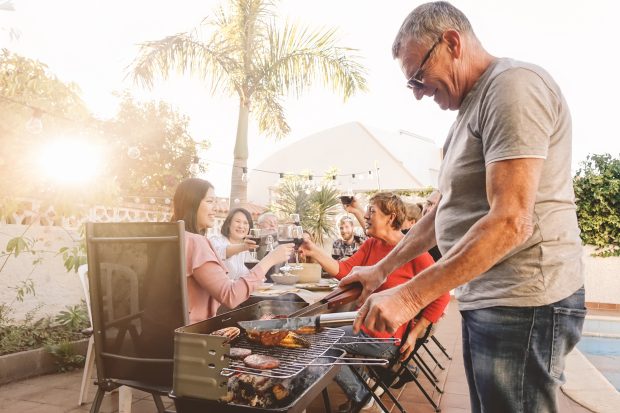 Family time
Now more than ever families are taking the time to have fun and do the things they love at home together. When local restrictions where you live now permit having people over, the frequency of outdoor gatherings would increase, which means more family and friends can come around if you situate the gathering outside. In fact, 80% of families surveyed said their outdoor space was primarily for gathering with family and friends. Plus, for families that don't have an outside space for outside dining or hanging out, creating one together might be a much-needed wonderful bonding experience. (1)
Getting back to nature
Being stuck inside for so long can really open your perspective on how important being outside is, for your physical and mental well-being. For many, connecting with nature is very therapeutic and one way to connect with themselves too. This is yet another reason why outdoor spaces are becoming one of the top home design trends, since people are wanting to decompress from everyday life outdoors.
If they say spending just two hours a week outside is beneficial for your health, imagine how good having your own outside oasis would be to use whenever you want? No wonder so many homes are taking their living and relaxing outside. (2)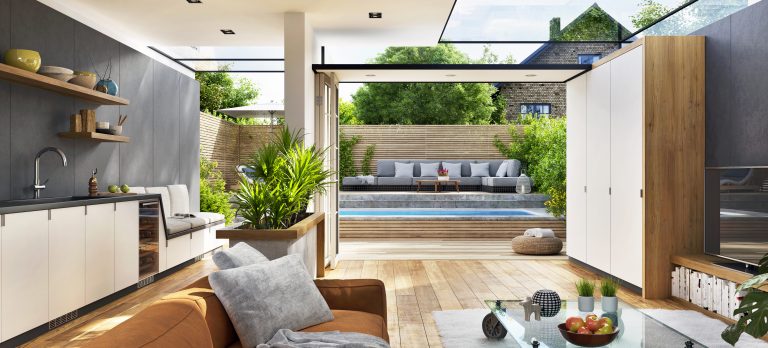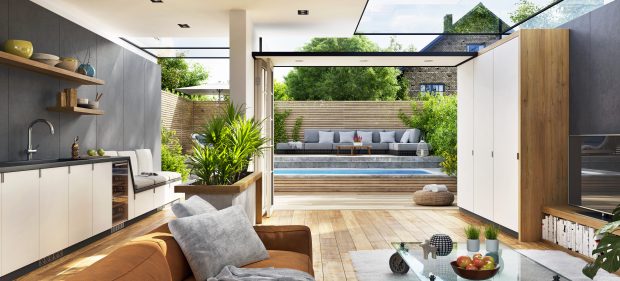 Creative freedom
Outdoor spaces are any designer's dream because you can be as creative as you want. It doesn't matter if you have a little space or a big space, designing an outdoor area leaves more room for imagination. It's kind of been an untapped market for so long. People would buy a cheap outdoor dining set or a couple of outdoor sofas and be done with it, but now people are wanting to take their indoor living style outside.
An outdoor setting can truly become a magical place, as designers can work with fairy lights, lanterns, shades, deck chairs, pools, outdoor fires, lounge sets, dining sets, and so much more! Plus, there's the added bonus of utilizing nature within the design, integrating potted plants, vertical gardens, flower bushes, and beautiful trees.
It's clear from many design magazines and websites that people are catching on to just how amazing an outside living space can be. Plus, experts say that with the times being as uncertain as they are and with people showing they are putting more money and effort into their own homes, 48% of homes will soon be adapted to use all year round. Including being able to open up to an outdoor space during the warmer months. (1)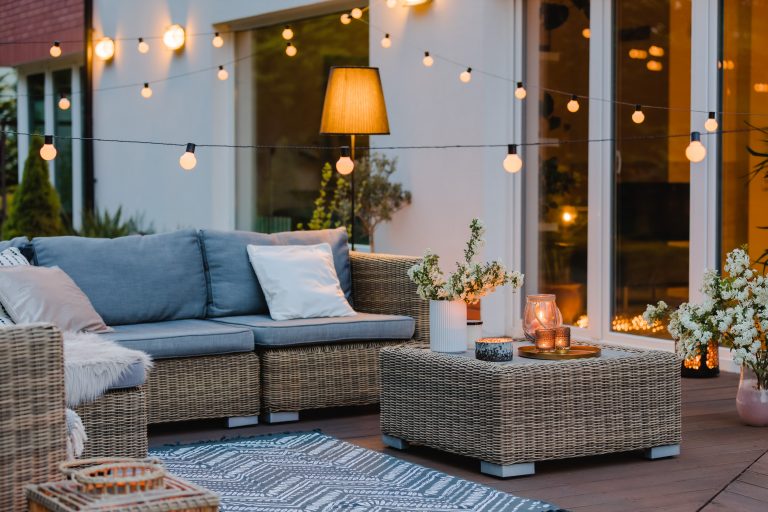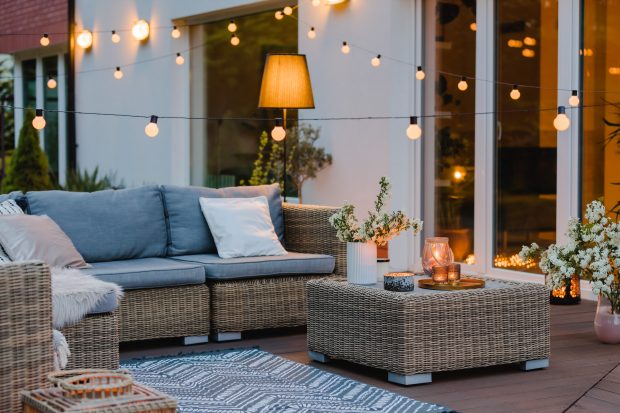 Final thoughts
Your backyard, side yard, balcony, or front porch can be used for much more than just a place to leave your shoes. Designing outdoor spaces in these areas has quickly become a huge trend among designers, landscapers, gardeners, and families alike. The biggest shift has come out of the darkest of times, but from this, families have come together and created more, not just inside their home but outside too! This trend may just be taking off but will surely continue to grow.
References
"5 Trends in Outdoor Living Spaces That We'll See This Year", Source: https://blog.marketresearch.com/5-trends-in-outdoor-living-spaces-that-well-see-this-year
"Just Two Hours a Week in Nature Helps Your Health", Source: https://www.healthline.com/health-news/spending-two-hours-a-week-in-nature-can-help-your-health#How-much-time-in-nature-do-you-need?