Many a garden can be improved and enhanced by the addition of a specially designed outdoor water feature, and the sound of running water has long been known to aid relaxation.  There are so many different types of water feature available, from small ornamental wishing well or planter types to large fountains or cascading rock pools.  Some are free-standing, others can be wall-mounted and they are either solar powered or electricity driven.  If you are thinking of installing a water feature in your garden there are certain things to take into consideration.
Which Outdoor Water Feature to choose?
The first consideration is where to place your water feature.  If yours is powered by electric cable then ease of power supply is the first thing to look at.  You obviously won't want to have miles of unsightly cables running all over your garden or driveway so bear in mind how and where you are going to be able to connect your water feature to the power supply.  A magnificent fountain can look marvellous in the middle of your lawn or in the drive in front of your house, especially if you can discreetly hide the cables.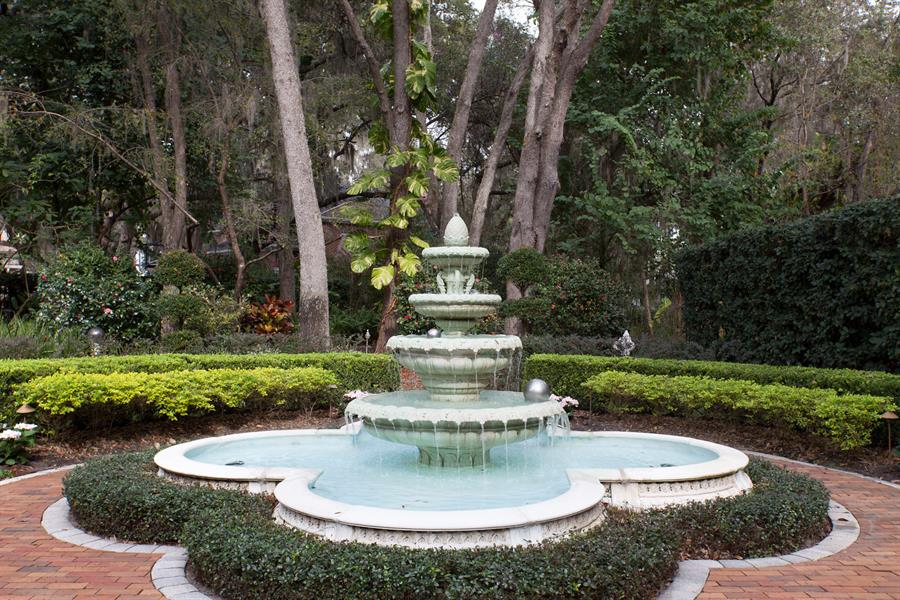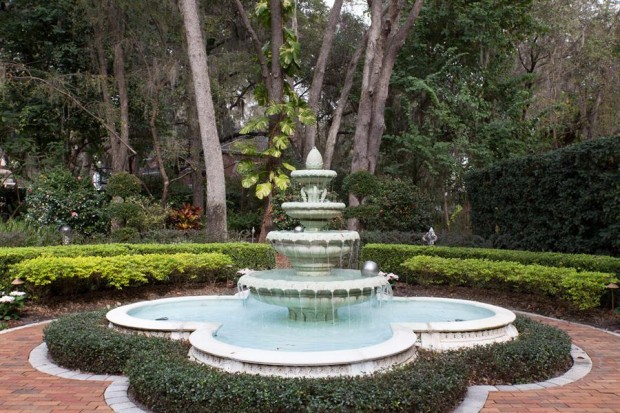 A small ornamental feature can be positioned almost anywhere, and are particularly suitable for patio areas.  If it is solar-powered then to see it at its best it will need to be in full sunlight.
It may be a good idea to do a 'recce' of your outdoor space – look at it from all different angles to help you decide the best view of it.  Decide whether you want to see your water feature just when you're outside or if you want a view of it from inside the house.  After all it would be a shame to have the feature positioned where you can't see it!
If you are having a wall-mounted water feature then the main requirement is to fix it to a wall which is strong enough.  Even those made from resin can be heavy so will need to be securely mounted, with the water feed tube encased behind the structure.
Consider the Maintenance of your outdoor water features
When positioning your feature, think of the condition of that part of your garden during the different seasons.  In autumn time leaves fall and detritus starts to build underneath them.  If leaves fall onto your water feature you will find it is a running battle to keep the water clear, a definite consideration if you plan to keep fish in a pond-type feature.  Also, leaf debris can block pumps and filters, potentially leading to damage and the need to replace them.
In winter, ice is the problem when water and water pipes can freeze, as can some materials like terracotta.  While insulation can be fitted to outdoor pipes to prevent freezing, a pump which is underwater can be damaged by freezing.  In a severe winter you may need to drain your water feature to protect it if it is in a location where it is exposed to the weather.