Necklaces are a type of jewel that has accompanied humanity since its inception. The first remains of necklaces date back to the Stone Age, although Egyptian necklaces, some necklaces of European queens and other pieces that had a great impact on the world of fashion such as the choker necklace were also very famous.
Currently, we can wear a necklace on different occasions and each one of them will require a different piece. In addition to the occasion, we must also take into account the garment we wear to avoid going too overloaded. If we take into account the different events and situations, it is better to remember some guidelines to always get it right.
CASUAL NECKLACES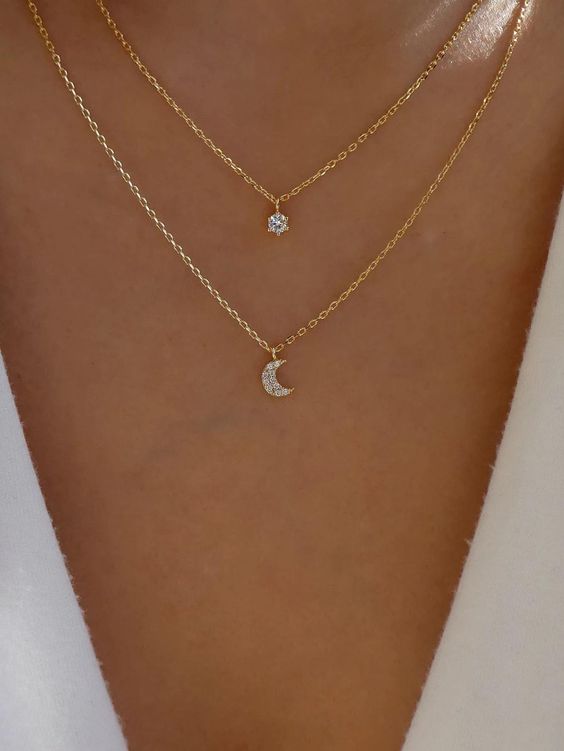 Our daily look does not have to give up the elegance of a necklace. The option that is worn the most and that best combines with everything are necklaces with fine chains and some small hanging pieces. These types of necklaces are an ideal opportunity to reflect our personality or carry a memory of a loved one close by. The latest trend is the layering of this type of necklace, combining pieces of different lengths (normally none below the chest) and with different matching accessories (for example, moon and stars, or flowers and a bee ). In addition, adding a slightly thicker chain or with links with some design to the set is the perfect finishing touch.
COLLARS FOR WORK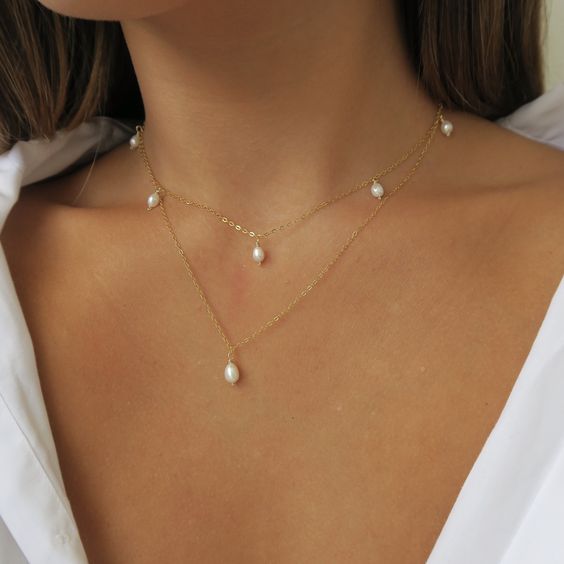 The same accessories that we use on a day-to-day basis are usually also valid for work. However, for the workplace, we must opt ​​for simplicity and quality, with a discreet and elegant necklace that is modern and fits with our personality. A short pearl necklace or a pendant with a large pearl, for example, are two pieces that can go very well with the office look.
NIGHT PARTY NECKLACES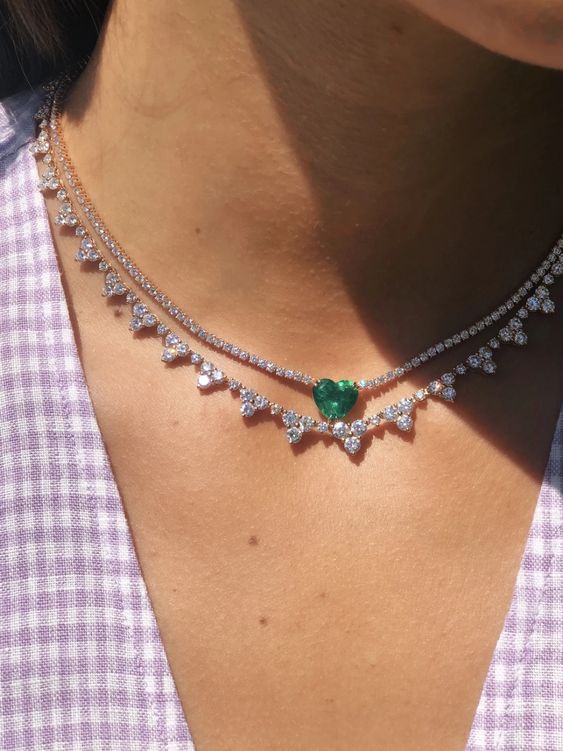 The night and special events are great occasions to show off those pieces that we like the most. The ideal is to create a contrast between your outfit and the necklace. You can keep it simple, for example with a square emerald hanging from a fine chain, or make your necklace the main element of your outfit. For this, you can choose a larger necklace with diamonds, stones, or pearls and combine it with a simpler set.
ELEGANT PARTY NECKLACES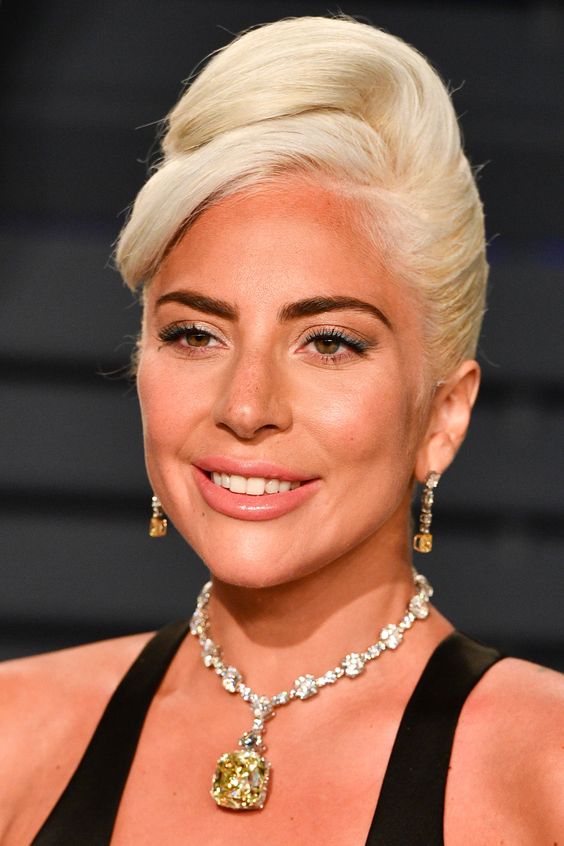 Choosing the right necklace for those events in which an impeccable appearance is required is very important. In these situations, we again have two options. On the one hand, a diamond necklace that accentuates our neckline or some other stone that matches our dress. If the dress or the earrings are your favorite part of the look, the ideal is to opt for a necklace with a fine and very short chain, which falls below the clavicle and makes the neckline stand out even more without being ostentatious.