On the color chart of fashion designers as in the locker room of style lovers, brown rarely occupies a place of choice. Competing with a flamboyant red, timeless black, or daring white, it is often relegated to the accessories department, dominating shoe and leather goods collections with its tones oscillating between camel and chocolate.
Resolutely autumnal, the organic color nevertheless seems to make a breakthrough each year with the arrival of the first frosts, combining with a chromatic palette with warm and comforting nuances. But not only.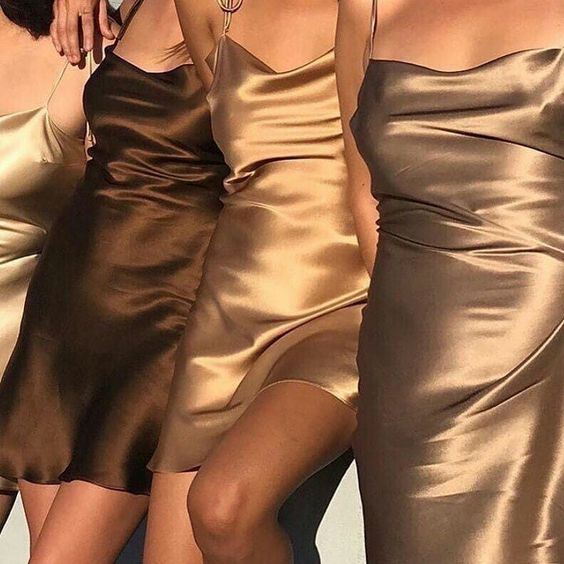 Greenwashing obliges, designers and fashion brands are now making the planet one of their main sources of inspiration, using materials that want to be more and more natural but also shades of earthly ancestry, like the chestnut. Enough to put the pampered color of the sixties-seventies back on the stylistic front!
Proof of this unexpected rehabilitation? The latest street styles spotted around the parades have continued to suggest silhouettes with brown shades .
Brown, the new black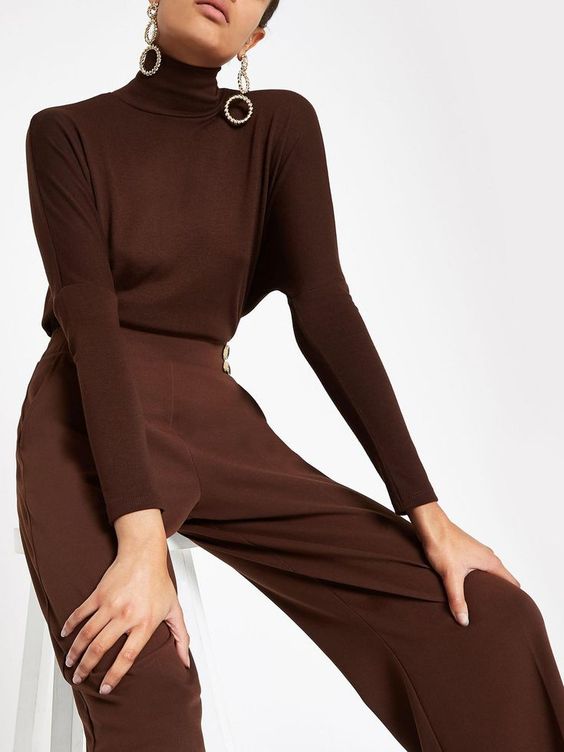 Gone are the brown quickdraws with gloomy and austere hints: the new generation brown distills a latent sexiness through daring monochrome looks that do not fail to have their little effect.
Structured trouser suits, cropped tops, low-waisted skirts, suggestive open-back dresses, or ultra-refined shirt dresses: brown is played in major clothing partitions that seem to erect it into a new black. Plain, and minimalist, it allows itself however new textures and drapes which do not fail to bring it relief and character, by expressing itself in materials such as leather, silk, or lurex.
Formerly confined to the eternal coats and leather jackets, it now allows itself incursions into less conventional pieces, such as the bustier top, the pleated skirt, or even the jacket in the style of a waiter's vest.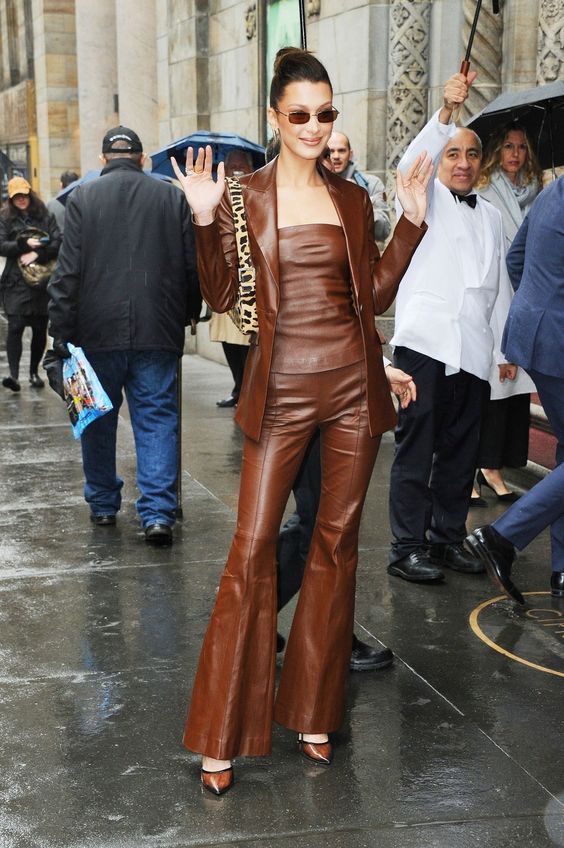 As for the more sophisticated ones, they don't hesitate to use chromatic reminders, combining two brown details (a micro top and a hat, for example) in a look dominated by a radically different color.
With what colors to associate brown?
Whether it is terracotta, auburn, cappuccino, or downright brown, brown is displayed in all its shades, street style proponents operating in clever shades that do not fail to captivate the retina.
For example, a brown verging on beige will go perfectly with a chocolate brown, while terracotta or tobacco brown will tend to be next to camel or sepia. In jackets or pants, denim is also a privileged partner of brown, sketching with ease urban looks with casual elegance.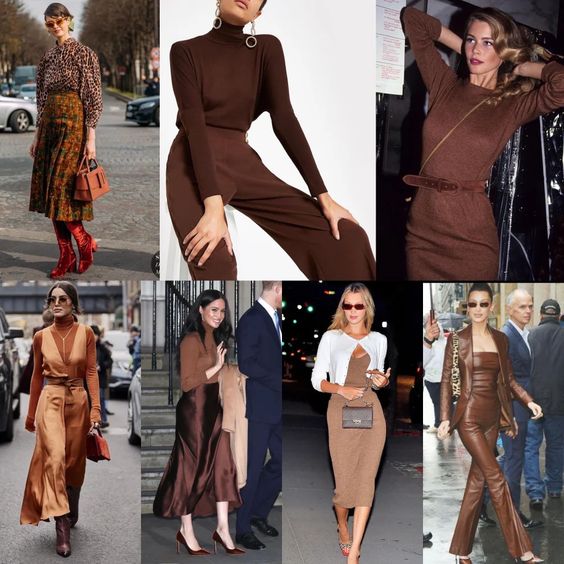 Finally, some fashionistas don't hesitate to clash brown with a much more vibrant touch, whether it's a grass green bag, a shocking pair of pink shoes, or a cerulean blue suit.
As for the fateful question of the combination of brown and black, it once again depends on the shades and materials chosen, an XXL brown cotton shirt can easily be worn over black leather pants, just as biker boots will easily complete any brown look.