Eyeliner is one of the strongest trends of the moment in the makeup world. Today, since we have to continue using masks, the eyes have all the prominence so the binomial formed by eyeliner and mascara is the absolute winner.
Of course, with the arrival of good weather, sun and heat, we become more daring and the shades of our make up vary by betting on more colourful tones such as blue, which is why we want to give you five great ideas to create an eye makeup where the blue eyeliner, in all its formats, is the protagonist.
1. Classic outlined in blue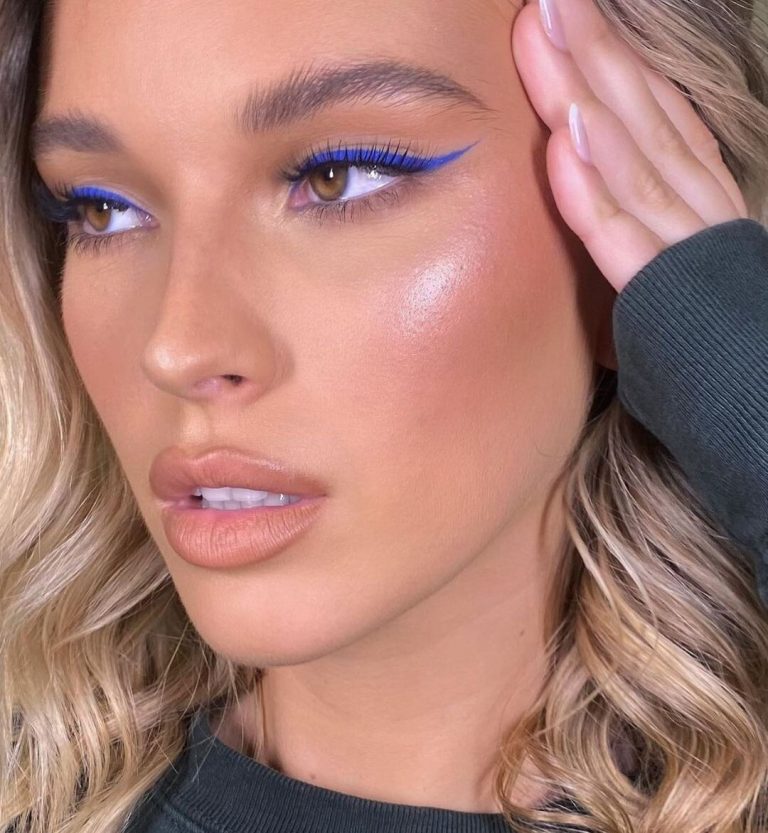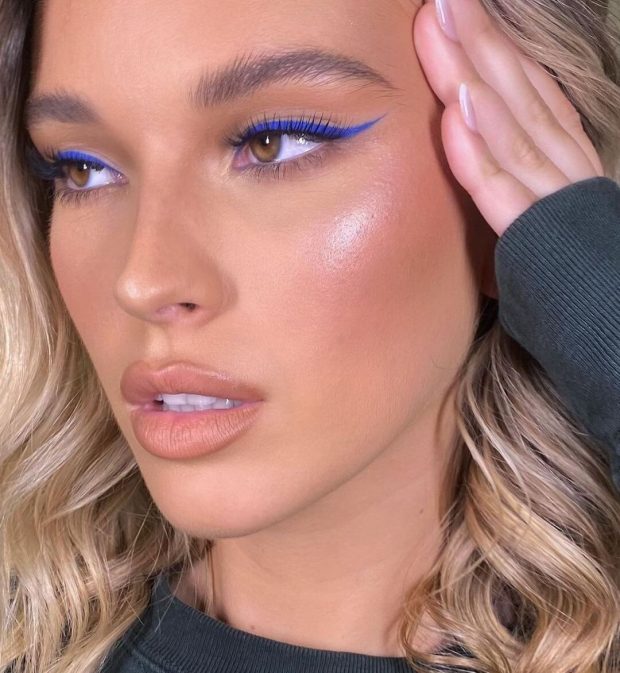 We start with one of the first ideas that come to mind if we talk about an outline, whatever the colour. The idea is to create a classic cat eye covering the entire upper lash line, lengthening the brim as far as we want and always using a beautiful blue shade.
In this sense, we will make liquid eyeliners our best allies.
2. Combined with blue shadows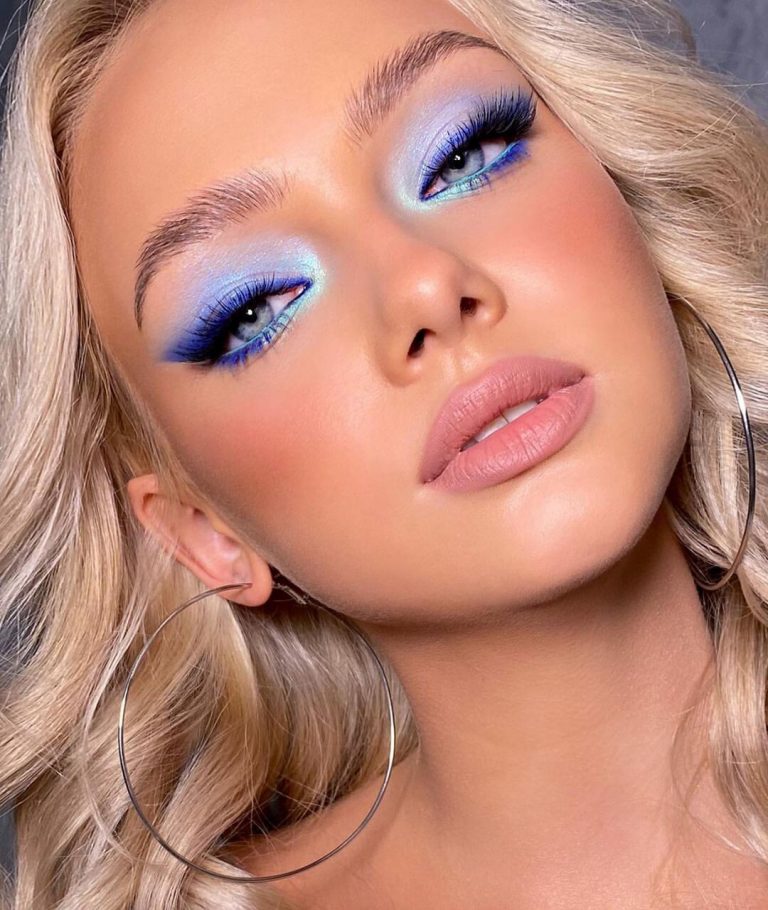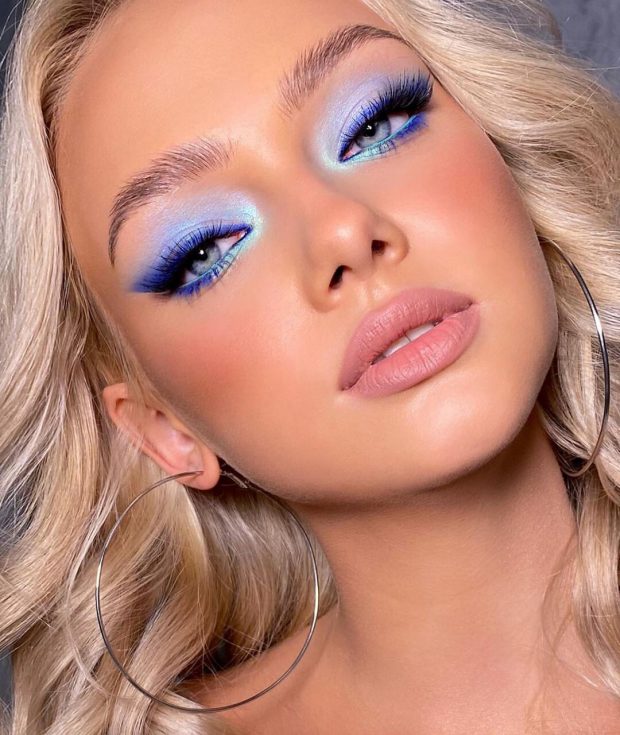 If what you are looking for is a more powerful makeup in which blue sits with each lash fall, this option may be yours: combine blue eyeshadows with a darker eyeliner that we will blend and slightly integrate with the shadows.
3. Delineated the water line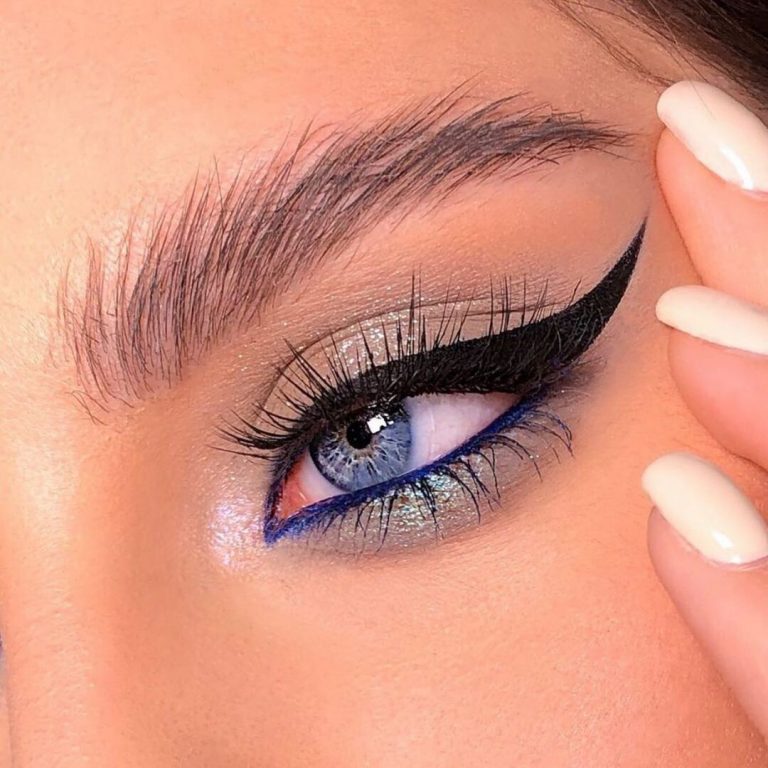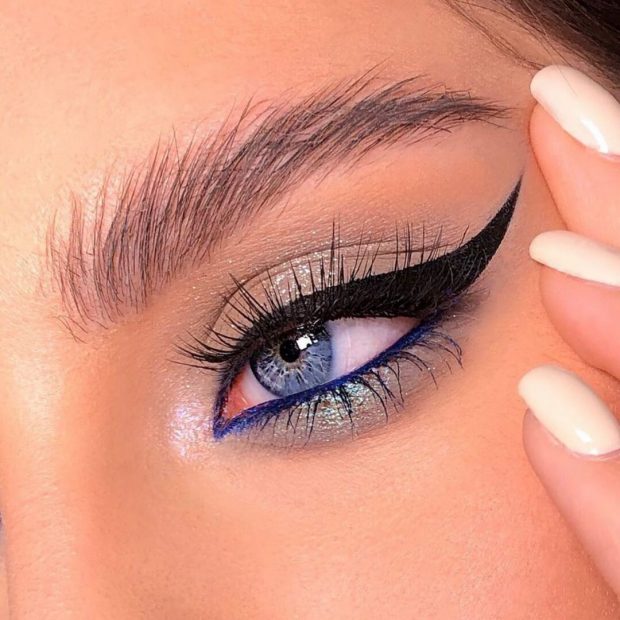 And, finally, for all those more classic who do not dare with the most modern and strong makeup, we always have possibilities to introduce colour notes and a great way to do it is by applying the eyeliner in the waterline.
Simply, we have to do our usual makeup, for example, with a mark outlined in black as in the image and add a touch of blue eyeliner to the waterline and the result is great whatever the colour of our eyes.