We tell you the trends that will mark the autumn-winter 2021-22 season, the styles to follow and how to make them yours, the breath of inspiration for your return to the routine!
While you are still acquiring your last summer purchases, fashion firms are already presenting their fall-winter collections and designing those for next spring-summer 2022. The days of summer are about to end, and the trends for autumn-winter 2021-2022 are asking for passage. We have selected the trends that you cannot miss this season.
The colors that will be worn this winter 2022
From the delicacy of pastel colors to the most intense tones such as orange, yellow, or Klein blue. Colors that will fill your fall wardrobe with energy.
Lilac, the great color bet for this season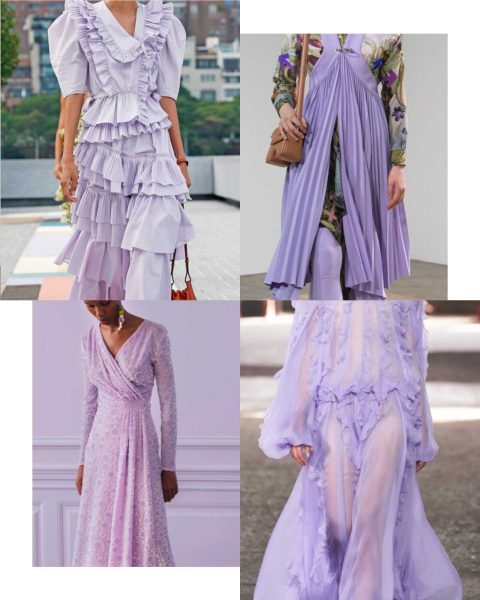 If Raspberry sorbet was one of the trend colors this spring-summer, this fall Lilac will be the color of the season. A color that conveys elegance and feminine strength. And since we have seen that the mono-color look is on the rise for a long time, we will bet everything on lilac to create our outfits. This is what Salvatore Ferragamo, Jil Sander, and Chanel have done in the presentation of their collections, where in addition to seeing total looks made up of this color, we have also seen it in small doses such as accessories.
Immerse yourself this winter 2022 in a bathroom of vivid colors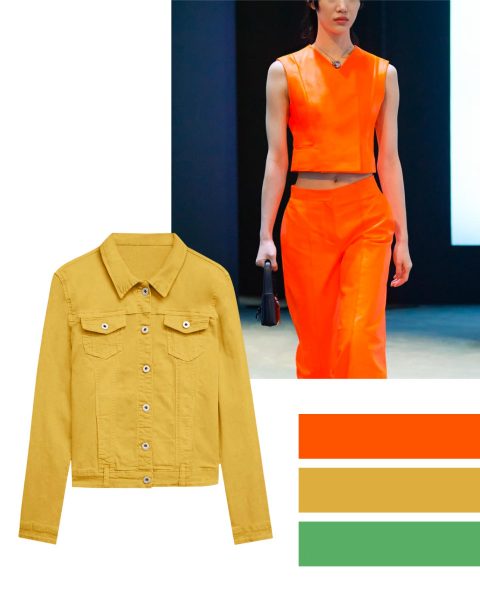 This winter you will have your dose of vitamins in your looks with bright colors. Summer already gave us a hint that colors like strong orange, fuchsia, or vibrant yellow would flood our wardrobe. Versace has shown them on their runways for the fall-winter 2022 season and we are so excited to wear them!
The fabrics that will be worn this fall 2021
This winter 2022 they will spoil us with cozy and warm garments to face the coldest days of winter.
Cover yourself with woolen garments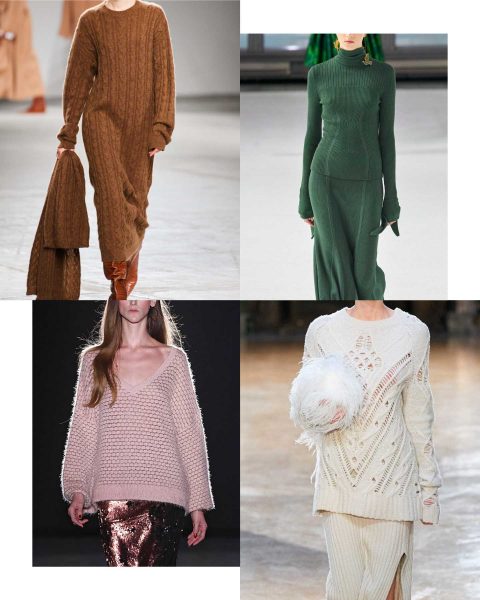 Once again the point is going strong, we will not only wear sweaters of this fabric, now we will dress from head to toe. This is how high firms such as Fendi or Blumarine have made us see it, where they have opted for total looks made up of sweaters and skirts or shorts.
Quilted or quilted coats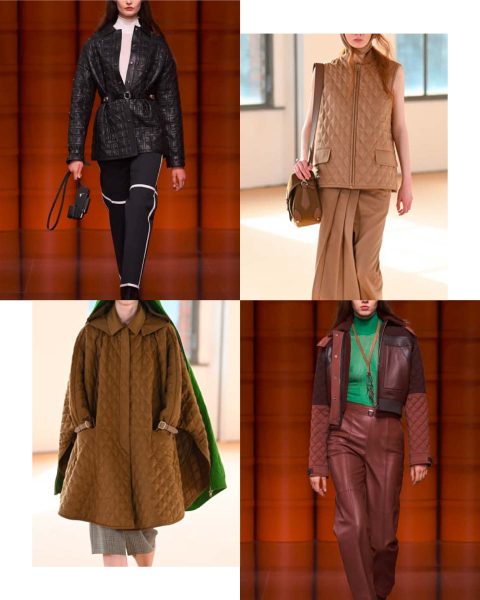 When we talk about quilting, we talk about a quilted design, its most traditional use has always been in outerwear. Now, however, we will find it in dresses, pants, even accessories.
Last year we could see how down jackets or padded jackets were gaining strength in our outfits, well, this season this type of garment will be our new obsession. We are talking about a padded design, which up to now its most traditional use had been especially in outerwear. Although they will continue to be the star garment, we will begin to see it in other types of garments, such as pants, dresses, even bags. This is how we have seen it in Max Mara, Hermés, or Christian Dior.