With summer just around the corner, it's time to update our wardrobes with the latest fashion trends. And this season, there's one trend that's capturing everyone's attention – crochet! From runways to street style, crochet garments, and accessories are making a big comeback, bringing a touch of nostalgia and bohemian charm to our summer outfits. So, if you're ready to embrace a unique and handcrafted look, keep reading as we dive into the crochet trend set to dominate this summer.
A Blend of Tradition and Contemporary Style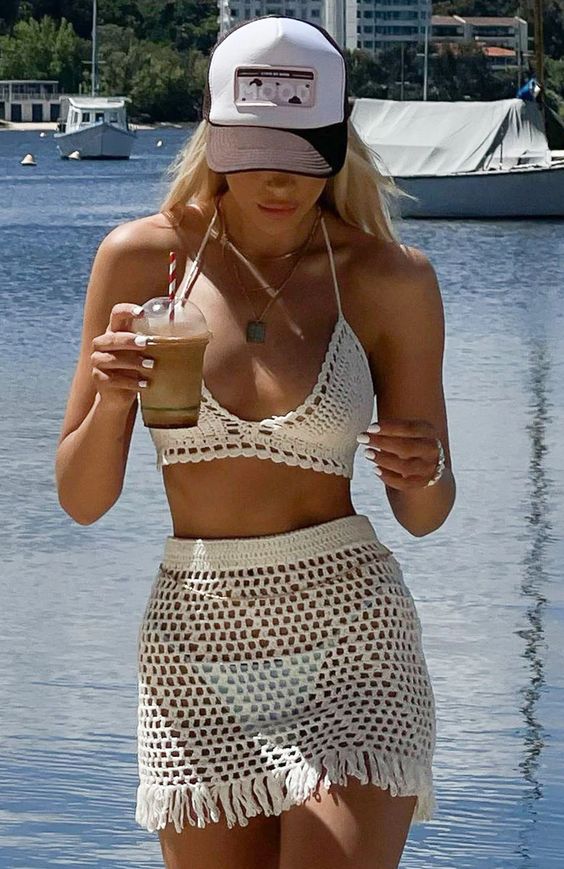 Crochet has been a popular technique for centuries, often associated with delicate doilies and cozy blankets. However, this summer, it takes on a whole new persona. Designers have reimagined crochet, infusing it with modern silhouettes and vibrant colors, making it suitable for everyday wear. Whether it's a chic crochet top, a bohemian-inspired dress, or even a crochet bikini, this trend effortlessly blends tradition and contemporary style, creating a fresh and exciting look.
Handcrafted Individuality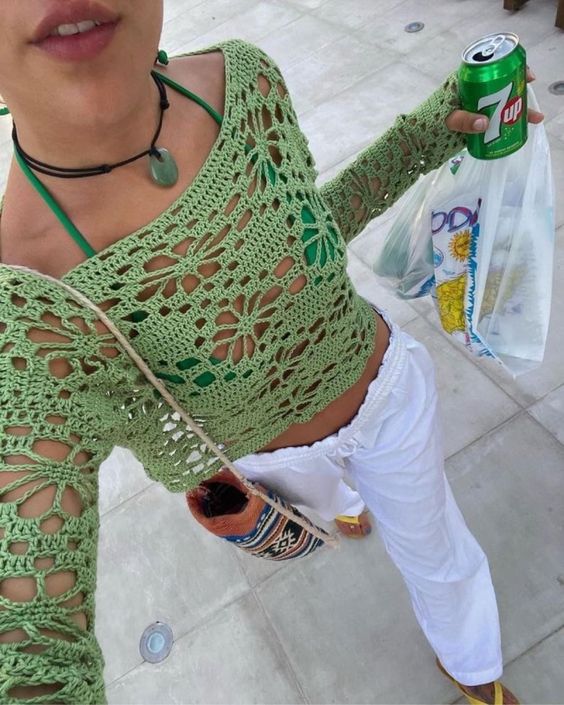 One of the most appealing aspects of crochet is its inherent handcrafted feel. Each piece carries the mark of the artisan's skill and creativity, making it unique and special. In a world dominated by fast fashion, where mass-produced items are ubiquitous, crochet offers a refreshing departure. Wearing crochet allows you to embrace individuality, knowing that your garment has been lovingly made by someone's hands, rather than a machine.
Versatility for All Occasions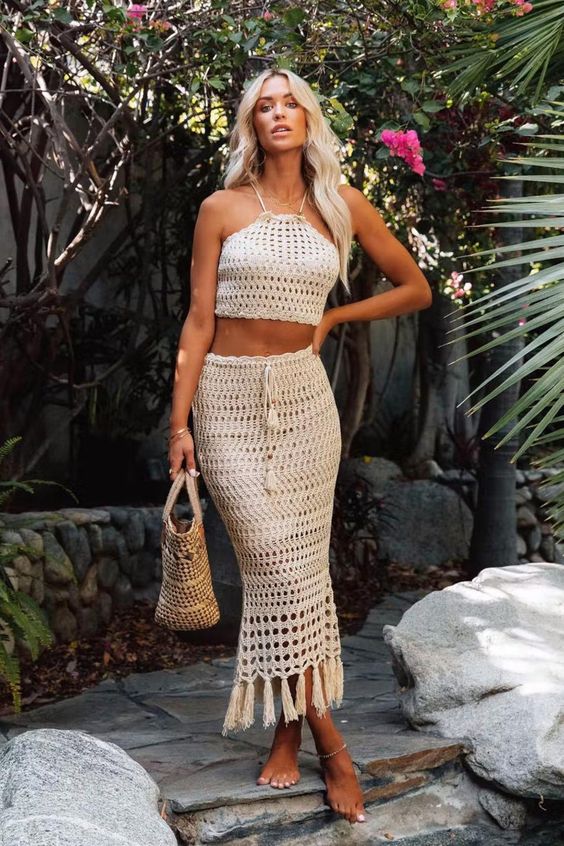 Crochet pieces are remarkably versatile, offering endless styling options for various occasions. A crochet dress paired with sandals and a straw hat exudes casual elegance for a summer brunch, while a crochet top teamed with high-waisted jeans creates a chic and effortless look for a day out with friends. Additionally, crochet accessories like bags, hats, and earrings can add a playful and eclectic touch to any outfit. Whether you're lounging at the beach or attending a garden party, crochet is a perfect choice.
Sustainability and Slow Fashion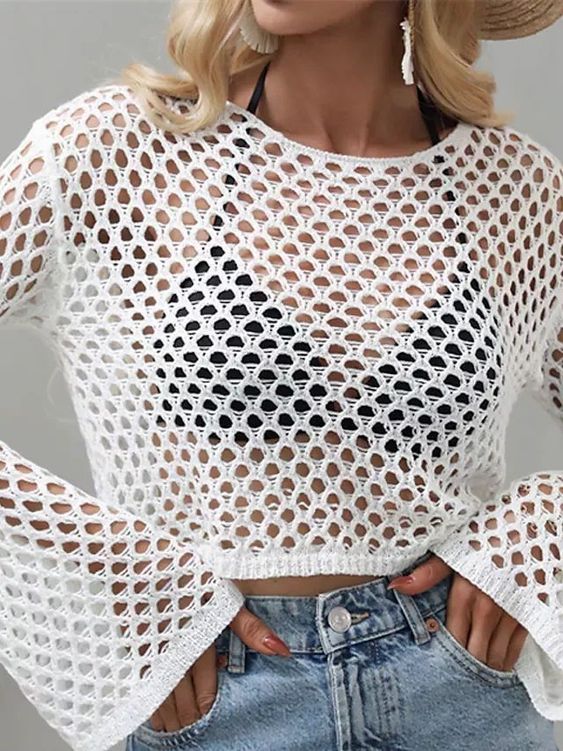 There has been a growing interest in sustainable fashion and a shift towards slow fashion practices in recent years. Crochet aligns perfectly with these principles, as it promotes using natural materials and encourages the appreciation of handcrafted items. By investing in crochet pieces, you not only support local artisans and their skills but also contribute to a more sustainable fashion industry. Crochet garments are timeless and durable, designed to be cherished for years to come.